Wellness Revival program launched!

Imagine if 2017 was your year… Your New Year's Resolutions actually become your reality and you found yourself shouting it from the rooftops all year long!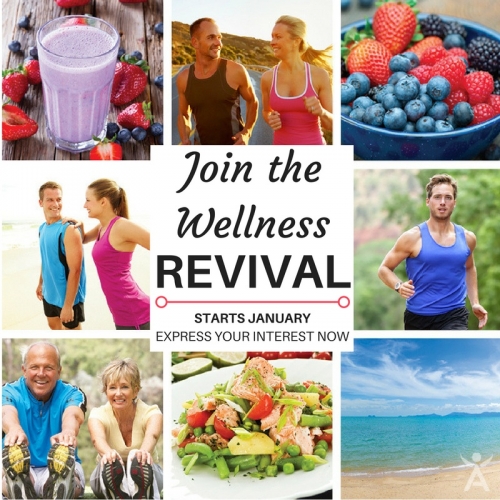 Whether you want to:
-Sleep more soundly
-Hit the ground running when you wake in the morning
-Lose a couple of sticky kilos
-Have boundless energy (even at 2pm in the afternoon)
-Build lean muscle
-Increase your recovery when exercising
And/Or -Find that mental acuity of your younger years
Then this program is for you.
You can NOW move, nourish and cleanse your body using a scientifically proven system of nutritional products incorporating supported intermittent-fasting. It's healthy, convenient, and easy to sustain. We see so many people trialing their own concoctions to get their bodies back in harmony to only abandon when their results allude them. Imagine a system you could trust with goodness you can feel straight away…its amazing what the body can do when it is back in balance!


There is also a 30 Day Money back Guarantee!
SO there really is nothing to lose! (except some unwanted kilos)
Join the Wellness Revival and get healthy from the inside out!
For further information please contact NAT COOK - team@nataliecook.com or leave your details at reception

Click here to watch some inspiring stories from people who have been using these products