Oncology (Cancer) Rehab
Megan Oster
Senior Physiotherapist, Lead Oncology Physiotherapist
Lisa Fox
Exercise Physiologist
Megan has a wealth of experience working in cancer care physiotherapy. Coming to terms with the physical and psychological changes in your body can be hard. Megan has years of experience working in cancer care and can assist by reducing the physical changes to your body whilst empowering you, giving you a sense of control during a time where you have so little.
Prior to joining Revive, Megan worked extensively in oncology physiotherapy, both within hospitals and private practice. Of note, Megan was Lead Outpatient Musculoskeletal Physiotherapist at the Royal Marsden Hospital, a world leading cancer specialist hospital in London.
Through hands on treatment, rehabilitation and tailored movement programmes, Megan is effective in minimising the effects of cancer treatment, reducing the burden of cancer and its treatment. Remember too, it is never too late to link in. Megan often sees people years after the completion of treatment.
Lisa also has extensive experience helping people with cancer rehabilitation by utilising Clinical Pilates and Exercise Physiology as excellent mind-body tools. Lisa is an ESSA Accredited Exercise Physiologist having graduated from The University of Auckland in 2007 with an undergraduate degree in Sport and Exercise Science and post-graduate degree in Exercise Rehabilitation.

Lisa has been involved in the PINC and Steel Cancer rehabilitation program both in NZ and Australia and has continued to participate in post-graduate education specific to the benefits of exercise on cancer - both during treatment and survivorship. All treatment and lifestyle factors are taken into account when physical activity and exercise is clinically prescribed.
Services
At Revive, we offer multiple services within Cancer Rehab. These include: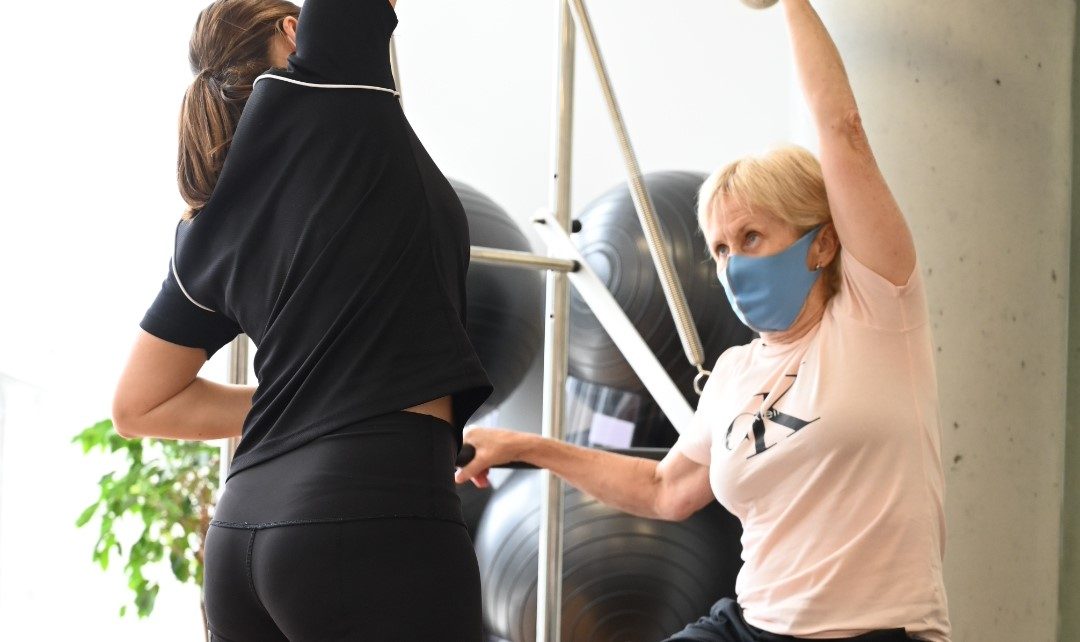 Oncology Exercise Physiology
Our Clinicians use a variety of skills, ensuring the best individualised treatment pathway is developed for you.
These include:
Scar management
Fatigue management
Clinical Pilates: 1:1 or within individualised therapy classes
Rehabilitation
Hands on treatment
Functional strength and conditioning
Integration back to work, exercise and social activities
Breathing techniques and education
Management of acute or persistent side-effects
Education and guidance for upcoming or ongoing treatment, such as surgery or chemotherapy
Assistance for activities of daily living
Mobility assessments
Running assessments
Symptom Control and Palliative Care
Women's and Men's Health Pelvic Floor programming
Programming to maintain and/or increase physical activity levels
Put simply we want to:
Teach people what they can do to help themselves to feel strong again
Help people understand why their bodies are reacting to the surgeries or treatments in certain ways
Provide information to help them feel more in control of their bodies and their lives again
Assist people in getting back into the things they love, whether this is pottering around the house, travel or competitive sport
TYPES OF CANCER REHAB
Our Oncology Therapists work within all tumour groups, with patients beyond their adolescent years.

Cancer rehab can be used for:
Preventative Rehab
Early after the cancer diagnosis is made, where there is no significant physical impairment, but therapy is started to prevent functional loss
Restorative Rehabilitation
Comprehensive restoration of maximum function for patients who have physical impairment and disability
Supportive rehabilitation
Attempts to increase self-supporting skills, mobility and exercises to prevent effects of immobilisation
Palliative rehabilitation
Aims to increase or maintain the comfort and function of patients with terminal cancer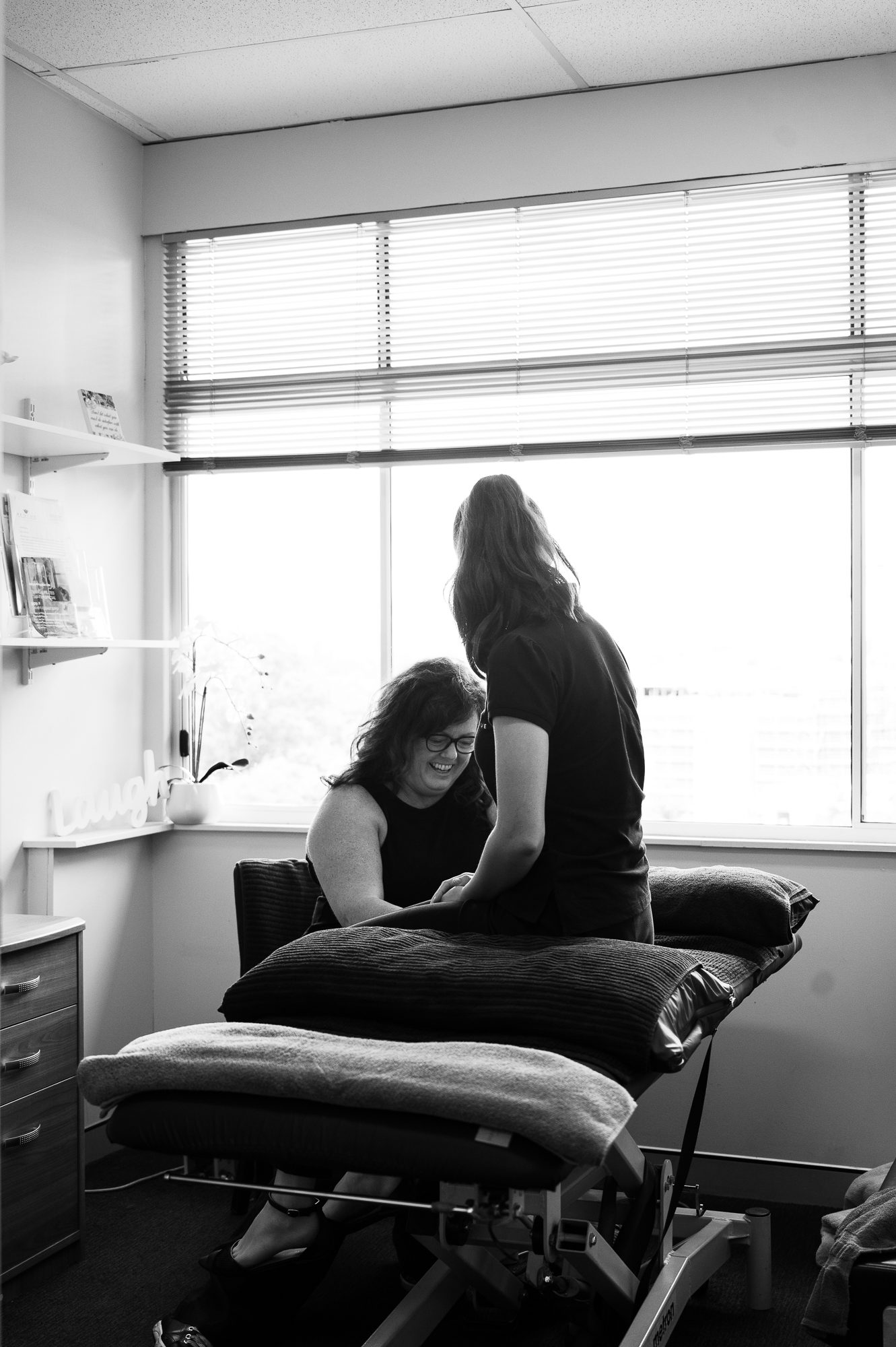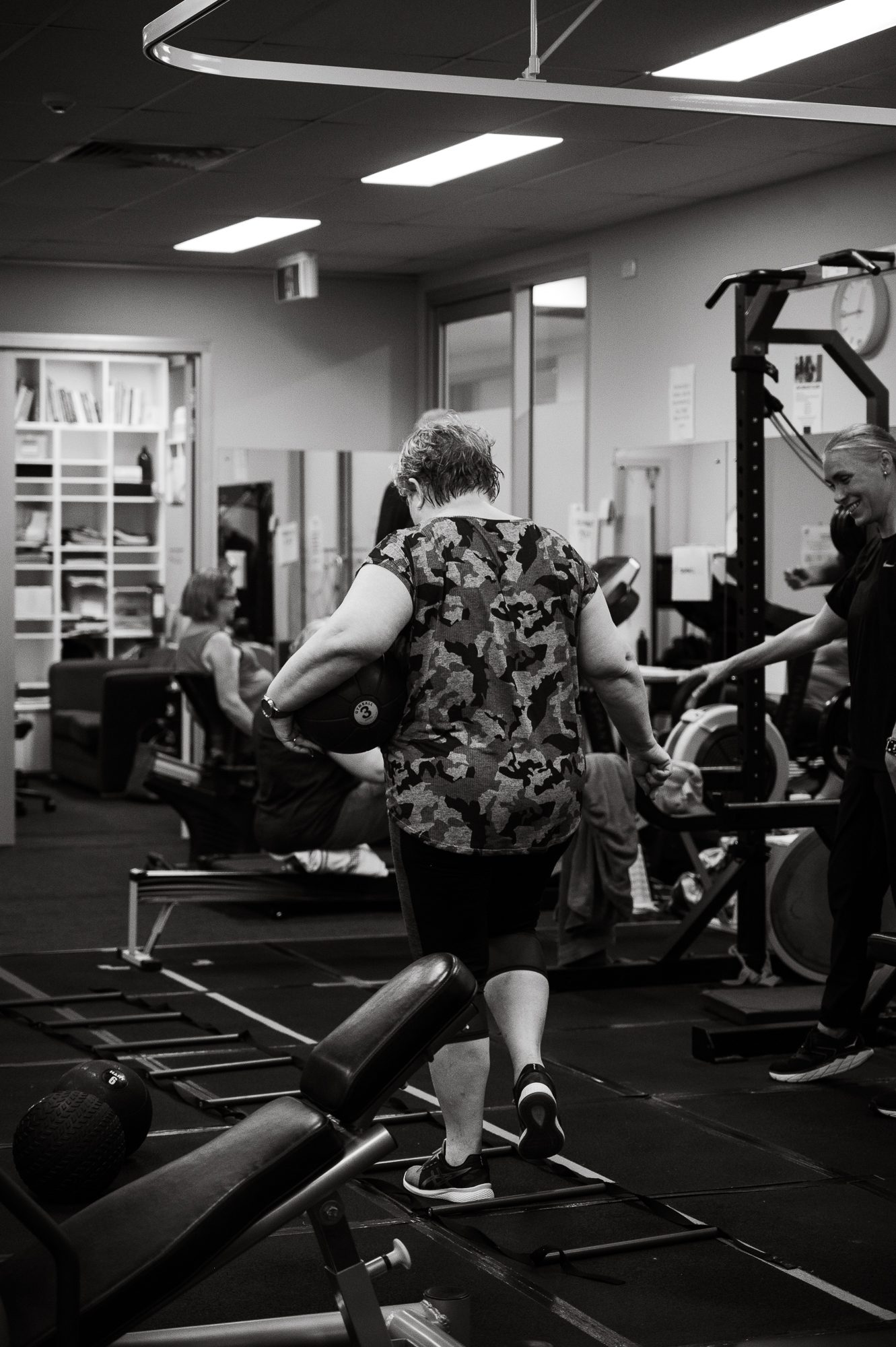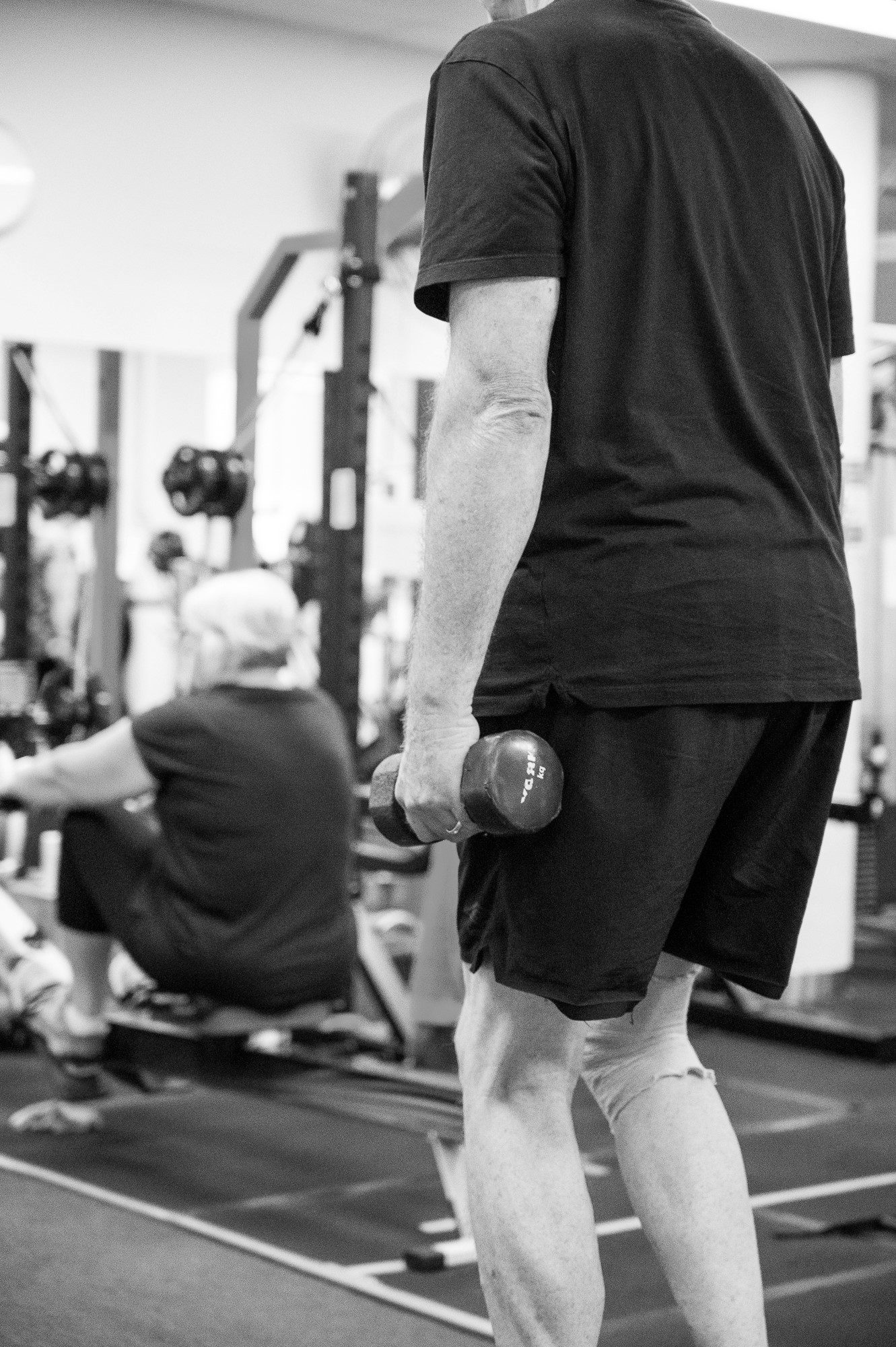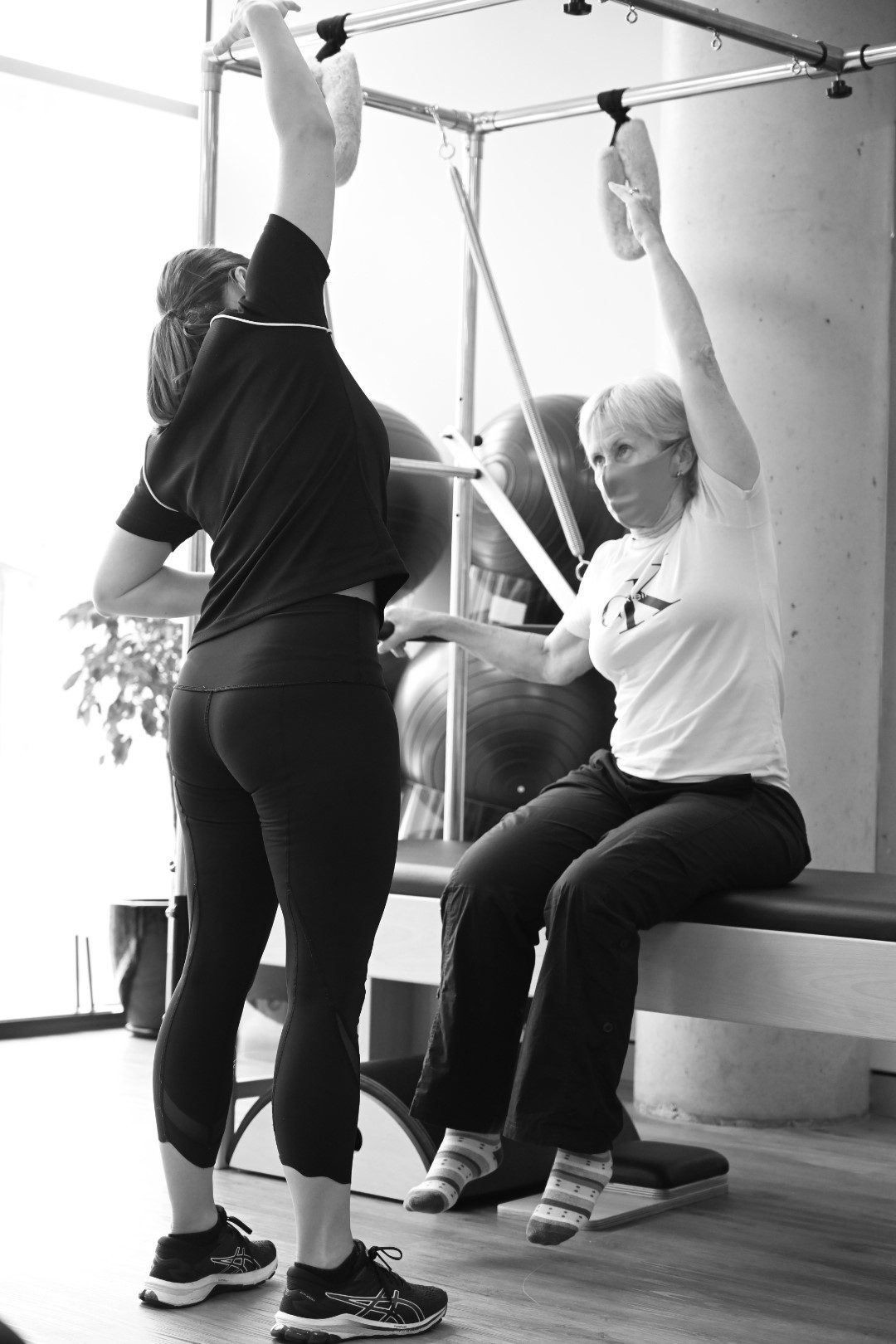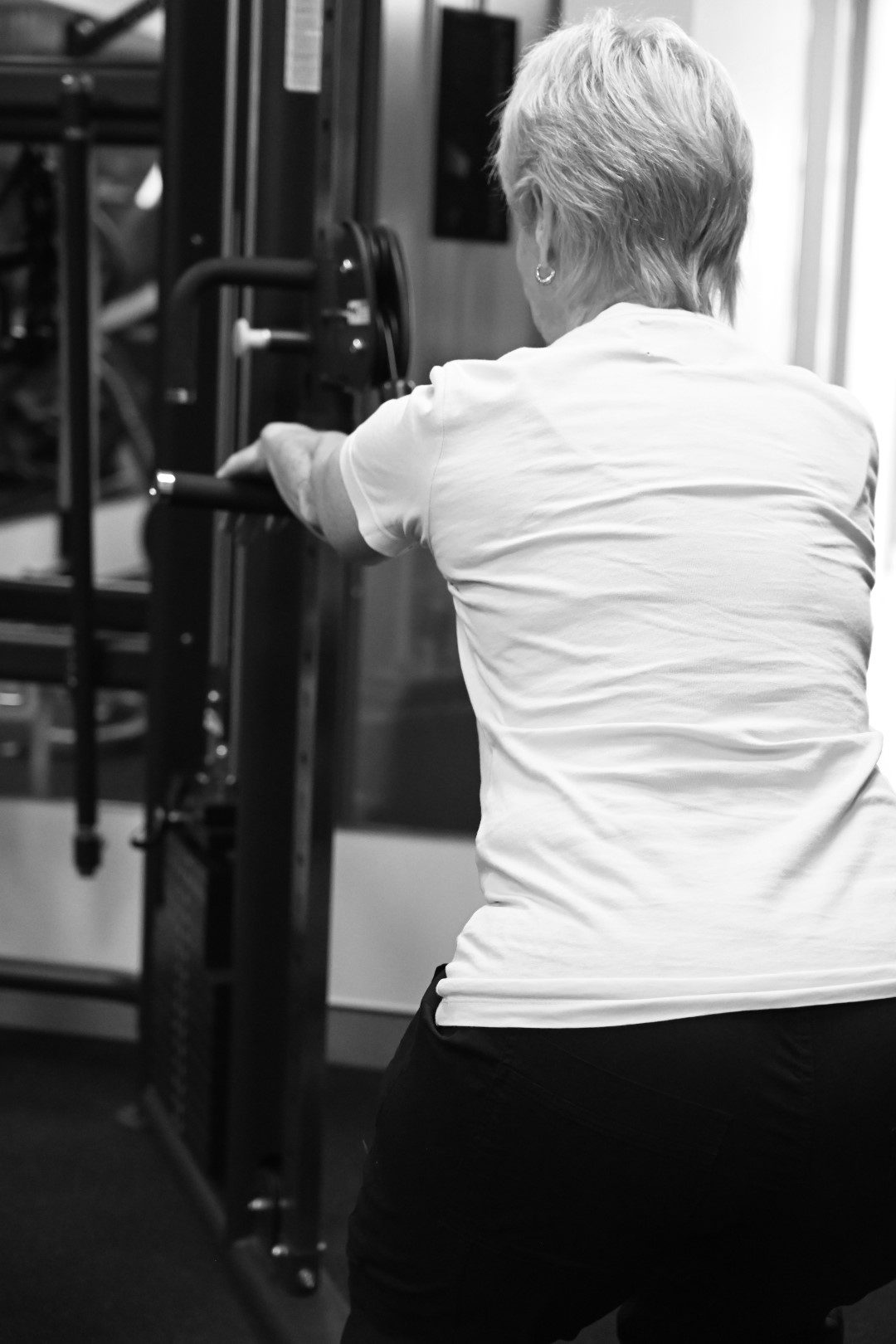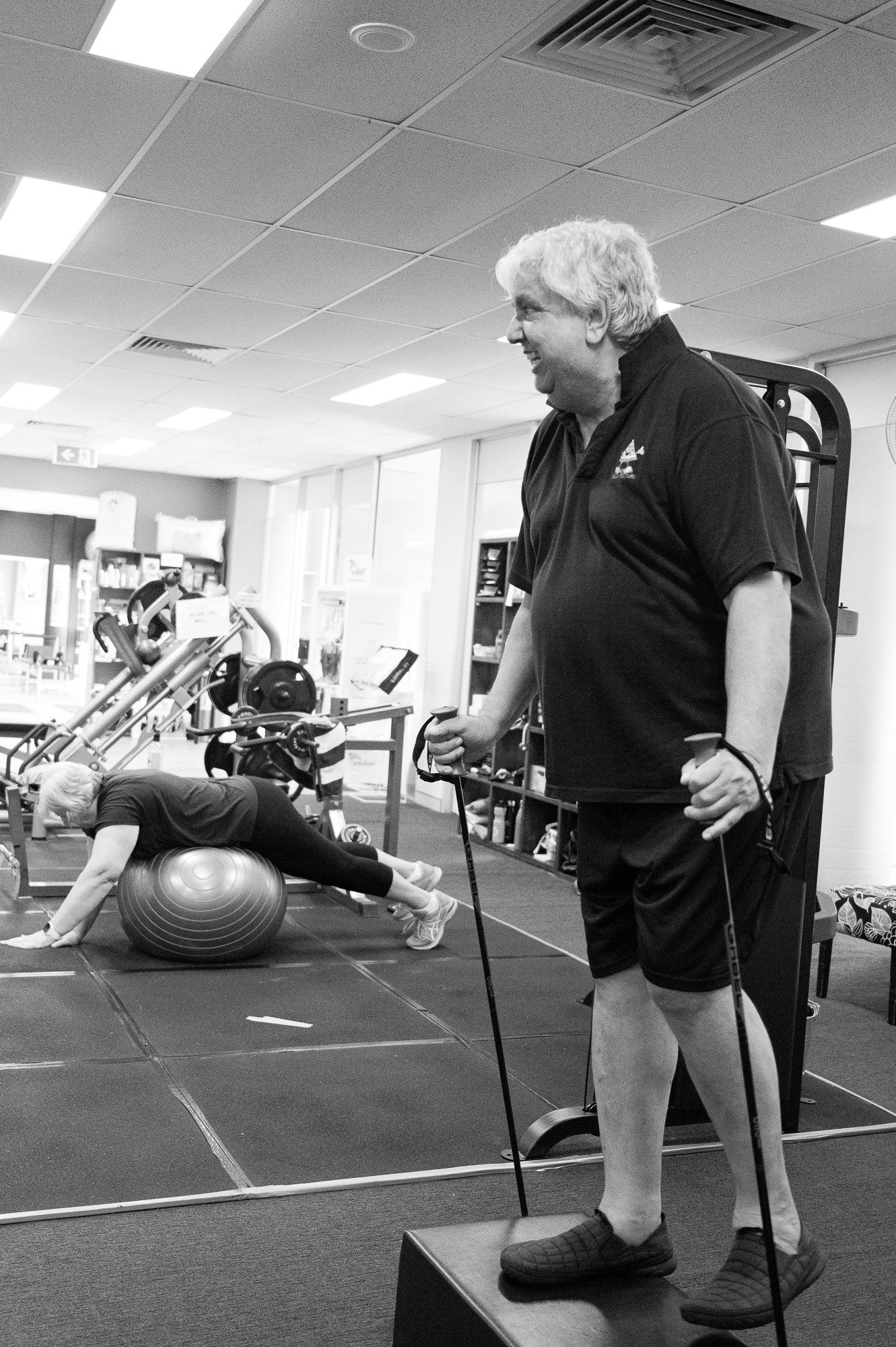 Restoring health is much more than just removing disease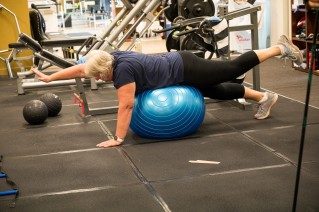 Cancer is a particularly unkind disease – treatment is scheduled quickly and people often have no time to prepare a defence or strategy for their recovery. The medical tests, surgery and other treatments that follow the diagnosis, can intensify feelings of 'a loss of control'.
Medical treatment focuses on accurate diagnosis and elimination of cancer cells.
Their focus isn't on rehabilitation. This is where we step in.


ASSESSMENT
An oncology therapist is a cancer therapist who has the necessary skill set and knowledge to help those with the physical side effects of cancer or its treatment.
It is important to note that every person's experience is unique and people will present with varying physical side-effects, emotional responses and goals/hopes of treatment. Assessments are therefore tailored to ensure the needs of each patients are met.
Research shows that Oncology physiotherapy is effective in alleviating some of the distressing symptoms associated with cancer or its treatment. Whilst there are some common side effects that are seen within most tumour groups, there are also side-effects more specific to individual tumour groups: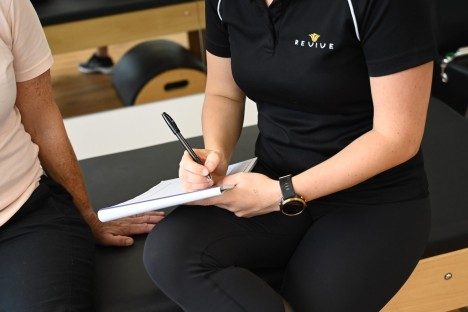 Common Side-Effects:
Cancer related fatigue (CFR)
General weakness
Reduced balance
Scar restrictions associated with biopsies or surgeries etc
Radiotherapy induced tightness
Reduced joint range of motion
Reduced mobility
Loss of muscle strength & fitness
Arthralgia (joint pain)
Breathlessness
Osteoporosis (weakening of the bones)
Weight changes (loss or gain)
Urinary and bowel changes
Lymphoedema
Peripheral neuropathy (tingling in hands and feet)
Reduced ability to perform everyday activities
Common Side-Effects in addition to above within Breast Cancer:
Axillary Web Syndrome, aka cording
Capsular Breast
Tendon changes leading to increased risk of tendinopathies
Vaginal dryness
Hot flushes
Low Libido
Common Side-Effects in addition to above within Prostate Cancer:
Weight gain
Changes of mood
Pelvic Floor dysfunction, including erectile dysfunction
HOW IT WORKS
No referral is needed, you can simply phone up or jump online to book an appointment.
Initial appointments are 60 minutes with our Lead Oncology Physiotherapist, where important information is gathered. This includes details around diagnosis, treatment to date or planned treatment, side-effects and goals/hopes of treatment and the future. To make this easier and to save time, we ask that you bring a treatment summary from your lead Consultant to your first appointment. From here, we can develop a treatment pathway and determine the most appropriate clinician/s to assist you going forward.
We appreciate that the information shared can be sensitive, so all our initial appointments are completed within a private room, ensuring people have the space to tell their story and have their concerns listened to. We recommend coming in clothing that you feel comfortable moving in and to bring any other items or documents that you might feel might be important to your assessment; i.e. post-operative bra, post-operative exercise booklet given to you by the hospital.
It is important to link in as soon as possible, ideally prior to treatment starting. This allows us to collect baseline measures and understand your goals whilst empowering you with important information which will ensure a recovery with reduced timeframes and reduced side-effects.
For example, following a Breast Cancer diagnosis, we recommend linking into Physiotherapy for an initial assessment at least 6 weeks prior to starting chemotherapy or 2 weeks prior to upcoming surgery.
Pre-chemotherapy: Develop a movement based program to ensure you maintain your physical activity levels during chemotherapy (see below with the benefits of physical activity)
Pre-Surgery:
Collect measurements for range of motion through your shoulder, upper back and neck, ensuring we assist you in returning back to these following surgery
Explaining the physical implications of your surgery – do's and don'ts etc
Prescribing your tailored home exercise following completion of surgery. It's important to practice these beforehand to ensure you are comfortable with the technique during a time where you are going to feel a little more uncomfortable.
Guidance on post-operative garments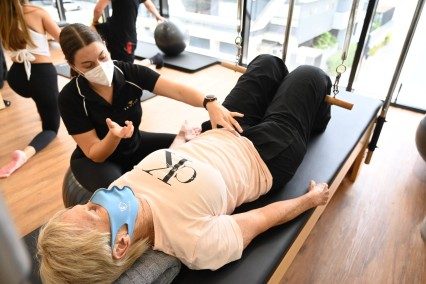 THE IMPORTANCE OF MOVEMENT/PHYSICAL ACTIVITY
Unfortunately, physical activity levels tend to significantly decrease for people during and after their cancer treatment. This can lead to further exacerbations of physical symptoms such as cancer related fatigue, loss of muscle strength and fitness, and reduced mobility. This can impact on the things you enjoy doing most.
Studies continue to show that physical activity can help reduce these effects.
Being physically active does not mean sweating it out in the gym or pounding the pavement in your joggers, it could be brisk walking with your friends, gardening or even playing with your children or grandchildren.
Benefits of increasing your physical activity levels
Studies have shown really exciting results supporting physical activity pre, during or post cancer diagnosis and treatment. These include:
Significant improvements in general fitness and muscle strength during or post chemotherapy, radiotherapy or hormonal therapy 
Keeping you mobile and agile allowing you to maintain your independence
Significantly lower levels or fatigue after completing treatment. Interestingly, studies continue to show no further exacerbation of fatigue with physical activity during treatment.
Improve your mood and significantly improve your sense of well being; lowering anxiety and depression levels
Gain a sense of control when you feel you have so little
Improve sleep patterns, memory and concentration
Maintain a healthy weight (along with a healthy diet)
Help reduce the risk of developing another chronic health condition, such as diabetes or heart disease.
Participating in physical activity alone can decrease the risk of developing another condition by 20-50% and can help manage chronic conditions
49% of cancer survivors have at least one other chronic condition, such as diabetes
Reduce your risk of falls
In some cancers, including breast, colorectal and prostate, being more active can help decrease the risk of recurrence and increase survival
How much should I do?
The Clinical Oncology Society of Australia (COSA) have release the following guidelines on physical activity for people during or following a cancer diagnosis:
Avoid inactivity and return to normal daily activities as soon as possible following diagnosis (i.e be as physically active as current abilities and conditions allow)
Aim to participate in 150 minutes of moderate intensity or 75 minutes of vigorous intensity aerobic exercise each week (i.e walking, dancing, gardening, jogging)
Moderate intensity = you want to feel a little warmer, breathe a little harder and get your heart beating faster. However, you should still be able to maintain a conversation with someone
Aim to participate in 2-3 resistance exercise sessions, targeting major muscle groups, each week (i.e. Theraband, Pilates, weights)
Exercises to be tailored to individuals needs
Best practice cancer care to include referral (not needed to link into our services) to an accredited Physiotherapist or Exercise Physiologist with experience of exercise in cancer care
Physiotherapists and Exercise Physiologists are the most appropriate health professional to develop and deliver a program
Do I need to consider anything before I start exercising?
Is it safe for me to exercise? If you are unsure if it is safe for you to currently exercise, we recommend seeking advice from your GP or medical team at your hospital.
Depending on your situation, your physical activities may need to be modified to ensure you are safe yet effective
If you experience a 'new' or persistent pain, difficulty breathing, chest pain, dizziness or blurred vision or feeling sick. Please stop immediately and seek medical advice.
Seek guidance from your Health Professional team, such as your physiotherapist if you are at risk of a bone fracture due to bone metastases or osteoporosis or have reduced balance
Remember to start slowly and gradually build up.
You may be energetic at the start however it is important you find something you enjoy to continue to progress and manage in your daily life.
"We will meet you where you are"