Women's Health Physiotherapy at Revive
Women's Health Services at Revive focus on the management of pelvic floor dysfunction, incontinence and pre and post natal care. We offer specific assessment and treatment of pelvic floor issues including prolapse and incontinence, pre and post natal (pregnancy classes Northside Brisbane) and pessary fitting (at Ashgrove Women's Health Physio)
Pessary Fitting at Revive
Frequently asked questions about Pessaries

How long do I leave my pessary in place? It depends on the type of pessary that's needed. Some can be left in for a week and others need to be removed daily.

Can I have sex with a pessary in place ? No, it needs to be removed.

Does a pessary increase the risk of infection or odour? Like any foreign matter in the body, there is always a small risk - your physiotherapist will discuss with you how to minimise this.


Is it painful to have fitted or have in situ? No, your pessary should be comfortable. It may take several trials of different pessaries to find the one that best suits you.
Meet Our Physiotherapists with specialised training in Women's Health
Jess Gelling
Jess is an experienced Physiotherapist with a gentle and understanding approach to the assessment and management of all Women's Health issues. Jess is also qualified and experienced in fitting pessaries to assist the rehab and management of prolapse. Jess is taking on new clients.


Celia Hollands
Celia has always had a passion for Women's Health and she is in the process of gaining her qualifications to be able to help her clients with all aspects of Women's Health care



Post Graduate training:
Female pelvic floor workshop: Conducted by Dr Pauline Chiarelli Advanced clinical skills for Women's Health physiotherapy: Conducted by Michelle Lyons
Pilates Institute of Queensland : Level 1 mat work Western acupuncture and dry needling Treatment of the lumbar spine and pelvis: Conducted by Advanced Manual Therapy
Associates Women's Health Physiotherapy intensive introductory course : Conducted by Women's Health Training Association
Pelvic organ prolapse and stress urinary incontinence - advanced: Conducted by Women's Health Training Association

Upcoming:
2022 Research update: Conducted by Women's Health Training Associates Advanced pessary fitting workshop

APA Introductory Women's Health Physiotherapy
APA Women's Pelvic Health Physiotherapy Level 1
APA Women's Health Through the Life Stages Level 1
What is Women's Health Physiotherapy?
Our physiotherapists are trained to assess and provide treatment to conditions affecting women throughout all stages of life, including:
Incontinence including both stress incontinence and over active bladder or urgency or mixed incontinence
Pelvic organ prolapse
Pre and post natal care including education, prevention and treatment of pelvic floor and postural dysfunctions
Pre and post natal exercise based classes
Pelvic pain conditions including endometriosis
Mastitis and blocked milk ducts
Pre and Post gynaecological surgeries
Conditions causing pelvic pain such as vaginismus or endometriosis
Abdominal separation
Signs and symptoms that you may need to see our Physiotherapist for Women's Health
Lower back or pelvic pain during and after pregnancy
Pain with intercourse
Painful periods
Constipation
Heaviness, dragging or bulging sensation in the vagina
Leakage of urine when you cough, sneeze, run or jump
Frequent urge to urinate with or without leakage
Painful and hard breasts that lead to blocked milk ducts
Weakened abdominal and pelvic floor muscles
What to expect
We begin the assessment by taking a thorough history. We need to know when your symptoms started and what your current concerns are. You may feel that you have an extensive story - that's okay! It is important to understand the full background of what has led to your appointment.
In most cases, the best way to assess pelvic floor function is by conducting an internal pelvic or vaginal examination.
Treatment is dependent on the condition but may include:
A tailored pelvic floor strengthening program lifestyle advice
The prescription of a pessary (see separate handout)
Down-training of the pelvic floor and relaxation techniques
Abdominal and pelvic exercises
SRC shorts
We stock and fit SRC shorts at both clinics.
Please call your nearest Revive to book your complimentary fitting or for more information about ordering and styles.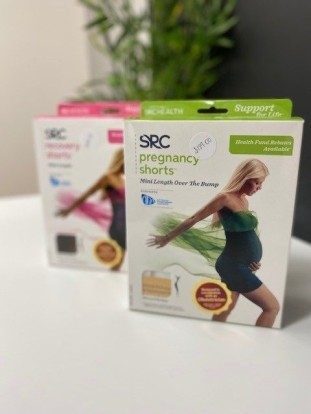 Ashgrove Clinic
3366 0500
240 Water Works Road, Ashgrove
VISIT US
West End Clinic
3064 3207
405 Montague Road, West End
VISIT US