Physiotherapy at Revive
Ashgrove and West End locations
Our team of physiotherapists at Revive Ashgrove and West End will work with you to reach your personal health and fitness goals.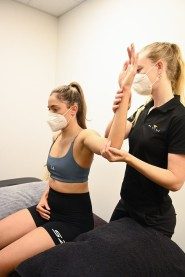 As one of Brisbane's leading physiotherapy clinics, we are equipped with the knowledge and skills to assess your posture and musculo-skeletal system to detect imbalances, weaknesses, stiffness and pain.
Armed with the knowledge from your initial assessment we will recommend and commence a program of physiotherapy treatment often integrating tailored exercise, combining a means to resolve your pain and stave off recurrence.

Our philosophy towards physiotherapy is an emphasis on "hands-on care" alongside exercise therapy. You can expect your physiotherapy session to include hands-on techniques such as joint mobilisations, deep tissue massage, muscle energy techniques (balancing the pelvis and other joints with gentle movements), trigger point therapy, manipulation and stretches.
We can help with
Back and neck pain
Poor posture
Poor flexibility
Arthritis/joint pain
Overuse injuries
Work related injuries
Headaches and jaw pain
Sports injuries

Soft tissue injuries
Muscle tightness
Foot/ankle pain
Gait problems
Scoliosis assessment and programs
Balance problems
Neurological disorders

At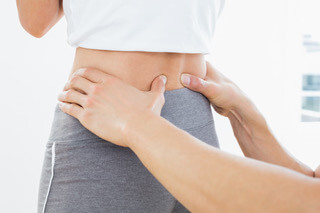 Revive we are committed to working with you to resolve physical symptoms and investigate the root cause of the problem prevent further injury or pain.
The time you spend with our physiotherapists is an investment in your health and wellness as we educate you about ways you can pro-actively manage your injury and prevent any recurrence in the future.
Should we feel you require further investigation of a problem, we are able to refer you for x-rays and work with doctors and other health professionals to ensure you receive the best and most appropriate treatment.

Private Health Fund rebates apply to all physiotherapy services.
DVA referrals accepted with no gap payment
Workcover and Comcare referrals require a $25 co-payment for Physiotherapy.

Patients with a chronic musculoskeletal condition (six months or longer) may be eligible for 5 services from an allied health professional including physiotherapists on a Medicare rebate. For more information contact your GP.

Ready to book an appointment?
West End: (07) 3064 3207
Ashgrove: (07) 3366 0500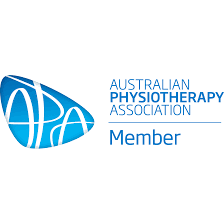 Our physiotherapists are members of the Australian Physiotherapy Association (APA) which sets high standards of practice and continuing education. As well as having a minimum Bachelor Degree in Physiotherapy.
---