Classes at Revive
What is the difference between clinical exercise therapy sessions and Pilates classes?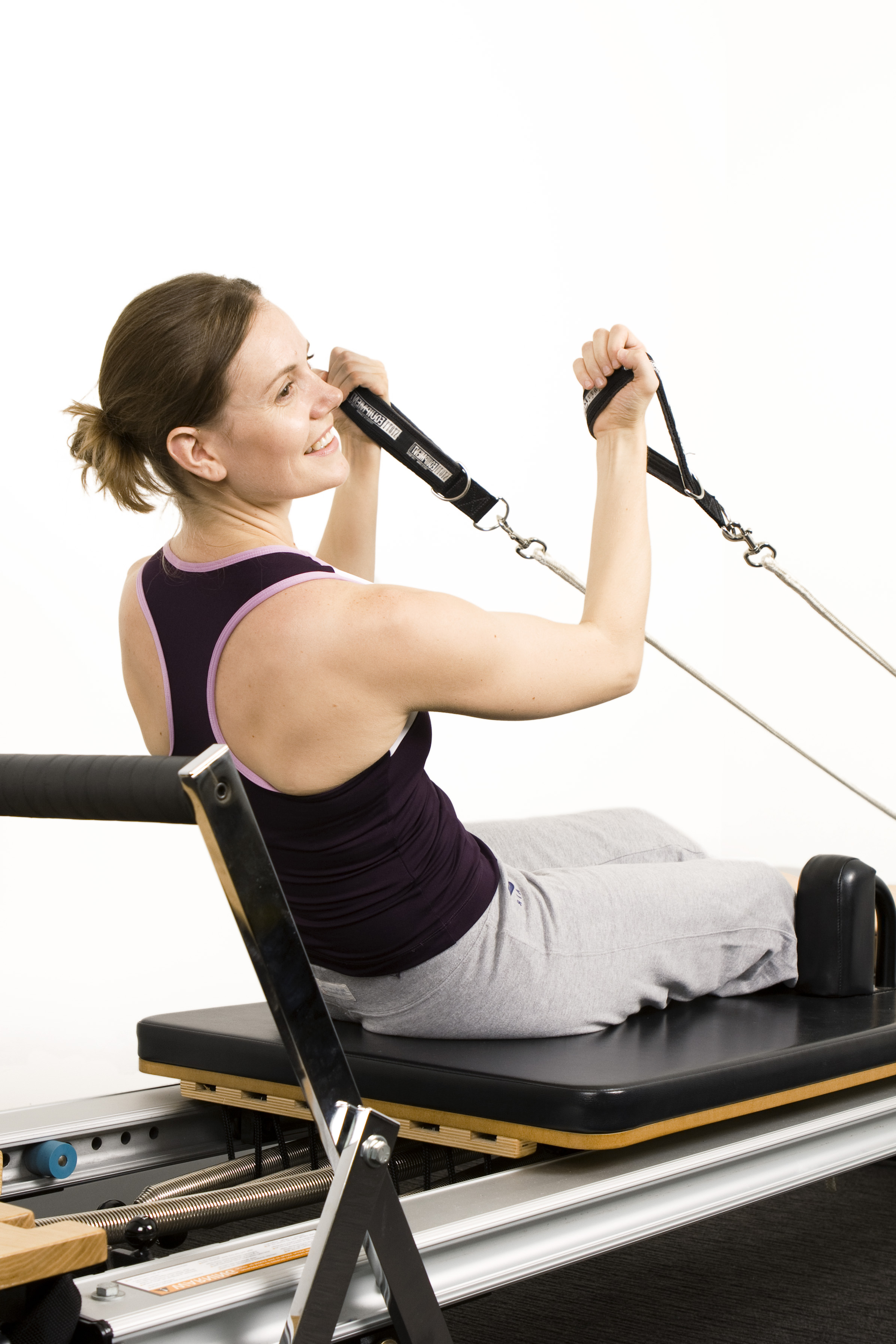 Our clinical exercise therapy sessions (CETS) run throughout the day on the hour. Here, participants carry out their own individual, physiotherapy prescribed programs integrating Pilates influenced, floor and gym based exercises. These concurrent exercise sessions are supervised by physiotherapists and suitable for rehabilitation of injuries or treatment of conditions like back or neck pain, poor balance and poor posture. Revive also runs Equipment Pilates classes on a variety of Pilates equipment including the cadilliac, ladder barrel, reformer, spine corrector and wunda chair for individuals without injury to maintain mobility, strength and fitness. We also run mat and reformer Pilates classes in the studio - these are carried out on mats on the floor with the occasional use of some small equipment and reformers that add resistance to movement via springs. All participants carry out the same exercises in matwork and reformer Pilates so it is more suitable for people without injuries or pain.
Revive Class Etiquette
Bookings are required for all classes due to minimum and maximum numbers.
If you are a new client please arrive 5-10 minutes prior so you have time to fill out initial forms.
Please be considerate that our treatment rooms are often busy and understand that you may not be able to use them to get changed - please try to use the toilets at the studio or come in your exercise gear.
Please ensure you come to the front desk two minutes before your class to notify reception staff of your arrival. Please make sure that you still check in at reception before your class even if you are late.
Please be considerate of other class participants and your instructor by not being late for classes. More than 10 minutes late will mean you will not be able to participate due to disruption to the class.
Mat Pilates
Introductory Mat Class
Casual class
5 Class Pass (7 week expiry period)
10 Class Pass (12 week expiry period)
Using your body weight as resistance, a matwork Pilates class is challenging and fun. A number of different classes are offered at REVIVE to add variety and intensity with the use of props and small equipment. Before commencing mat classes we require you to complete a 1 hour session with an instructor. This is an essential initial session with an instructor to introduce the principals of Pilates, learn the basic manoeuvres and ensure correct muscle activation from the outset to achieve faster results. The introductory session is not on our timetable however if you'd like to make a booking for this class you can call our studio and we'll find a convenient time for you. This one hour introduction will ensure we can safely screen you for potential injury and enable you to begin your first mat class with
confidence.
Pregnancy Exercise
Initial Pregnancy Assessment
Individual Class (with Physiotherapist)
5 Class Pass (7 week expiry period)
10 Class Pass (12 week expiry period)
Pregnancy Exercise at Revive is a floor based class using various props such as balls, bands and fitness circles. These sessions help expecting mothers in their first, second and third trimesters to develop awareness of their pelvic floor and strengthen and support their lower back. The classes also focus on shoulder stability and upper extremity strength, as well as general fitness and flexibility. You will need clearance from your Doctor prior to commencing these classes.
Prior to attending your first class, you will be required to book in for an Initial Pregnancy Exercise consultation with one of our Pre and Post Natal Physiotherapists.

Health fund rebates apply to the Initial Pregnancy Exercise consultation, and to any classes taken by a Physiotherapist. Health fund rebates are not applicable to classes taken by Pilates instructors.
Click here for more information on Women's Health Physiotherapy.

Mums and Bubs Exercise
Initial Mums and Bubs Assessment
Individual Class (with Physiotherapist)
5 Class Pass (7 week expiry period)
10 Class Pass (12 week expiry period)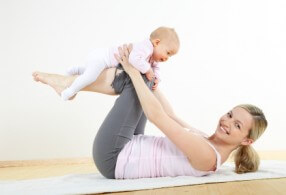 This mother and baby exercise class is a 1 hour class especially designed by our Women's Health Physiotherapist to help you rebuild strength post delivery. You will require a short post-natal screening with our Women's Health Physiotherapist before attending the class.

Bubs from newborn to 12 months are welcome to be with you during the class and may be involved in some of the exercises. Prams are also welcome in the room if bub would rather sleep. A play pen can be provided upon request. This is another fantastic way to network with new mums and for your little one to make new friends. Health fund rebates apply
Young at Heart Exercise
Initial Assessment
Individual Class (with Physiotherapist)
5 Class Pass (7 week expiry period)
10 Class Pass (12 week expiry period)
This class uses a variety of equipment including balls, therabands, dumbbells and reformers to improve strength, balance, and flexibility. This class is run by a physiotherapist and as such, each exercise can be modified to match your capabilities and challenge you within your comfort zone. Balance, falls prevention and agility exercises are also performed in this class to help you perform your daily activities with confidence. *Bookings are essential as maximum numbers apply. Health fund rebates may apply
What else are you interested in?
We are taking interest in the following classes. Please call or email either studio with your name and phone number and the names of which classes you would be interested in attending and the times you are available to attend and we will let you know when we start the classes.

KIDS PILATES
STRETCH AND TRIGGER
FIT TO RUN