September News - SPRING EDITION
EDITORIAL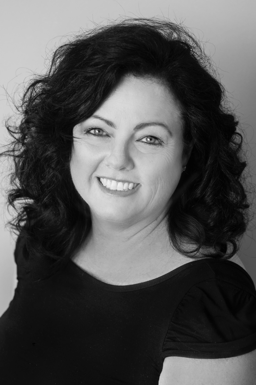 Love spring!  Love the weather as it warms up again, the beautiful sunny days and cooler nights – such a beautiful time of year.  This edition we look at all things SPRING.  How to get your spring back and recover from plantar fasciitis, some information about pilates springs and how they work and a great spring recipe to try.  We also welcome a new physio to Revive – Caroline Verner.  Caroline will be working Monday and Wednesday evenings and Saturdays as a physio and pilates instructor – we are very excited to welcome her on board to help with our busy evenings and Saturdays.
Have a fabulous September  - jules

HOW TO GET THE SPRING BACK IN YOUR STEP - DEALING WITH PLANTAR FASCIITIS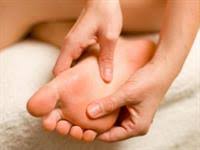 There are many reasons we can lose the spring in our step and it's often a case of you don't know what you've got till you lose it!  A common condition for women around the age of 50 is plantar fasciitis.  This frustrating condition presents as pain in the heel and the arch of the foot that is worse in the morning and can stop people from doing the things they love like walking, running and general activities can also be painful.  Once thought to be an inflammatory condition we now understand that this is more of a degenerative pathology as the connective tissue in the plantar fascia changes in nature and "breaks down" due to mechanical forces and poor biomechanics (high or low arches or tight calves) and can be related to hormonal changes.   The management of this condition involves unloading but strengthening the fascia using stretching and isometric (static) exercises,  taping, formthotics (inner soles) , and dry needling. Although the condition can be stubborn and sometimes slow to respond to treatment , with the right care most people recover within a few weeks to a couple of months.   See one of our physiotherapist if you are suffering with plantar fasciitis pain  - the sooner treatment starts the better and the shorter the recovery time.


SEPTEMBER SPECIALS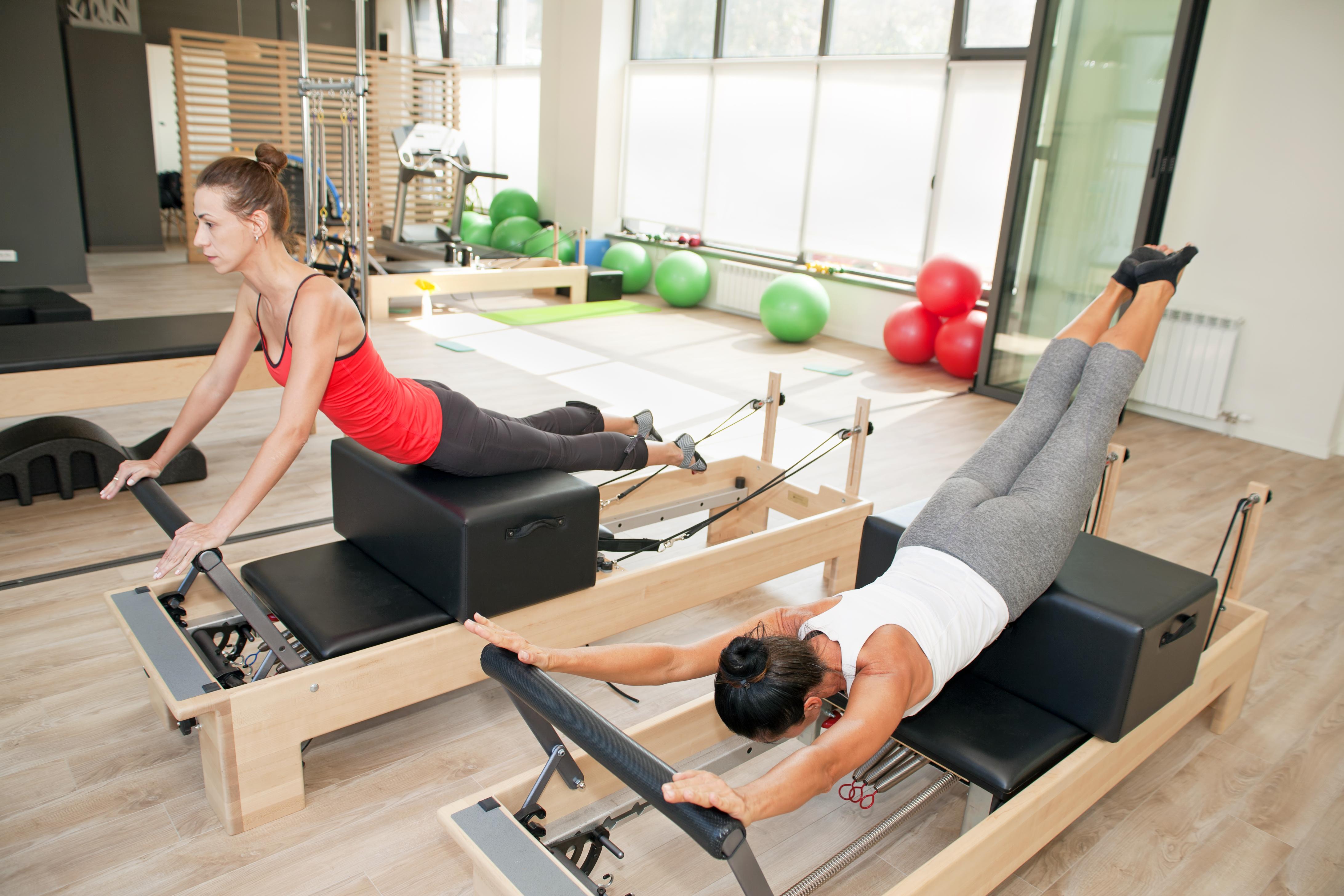 REFORMER PACKS
15 CLASSES   -$ 405
(SAVE  $ 45    )
20 CLASSES  -  $ 520
(SAVE $80)

MINI PILATES START UP PACK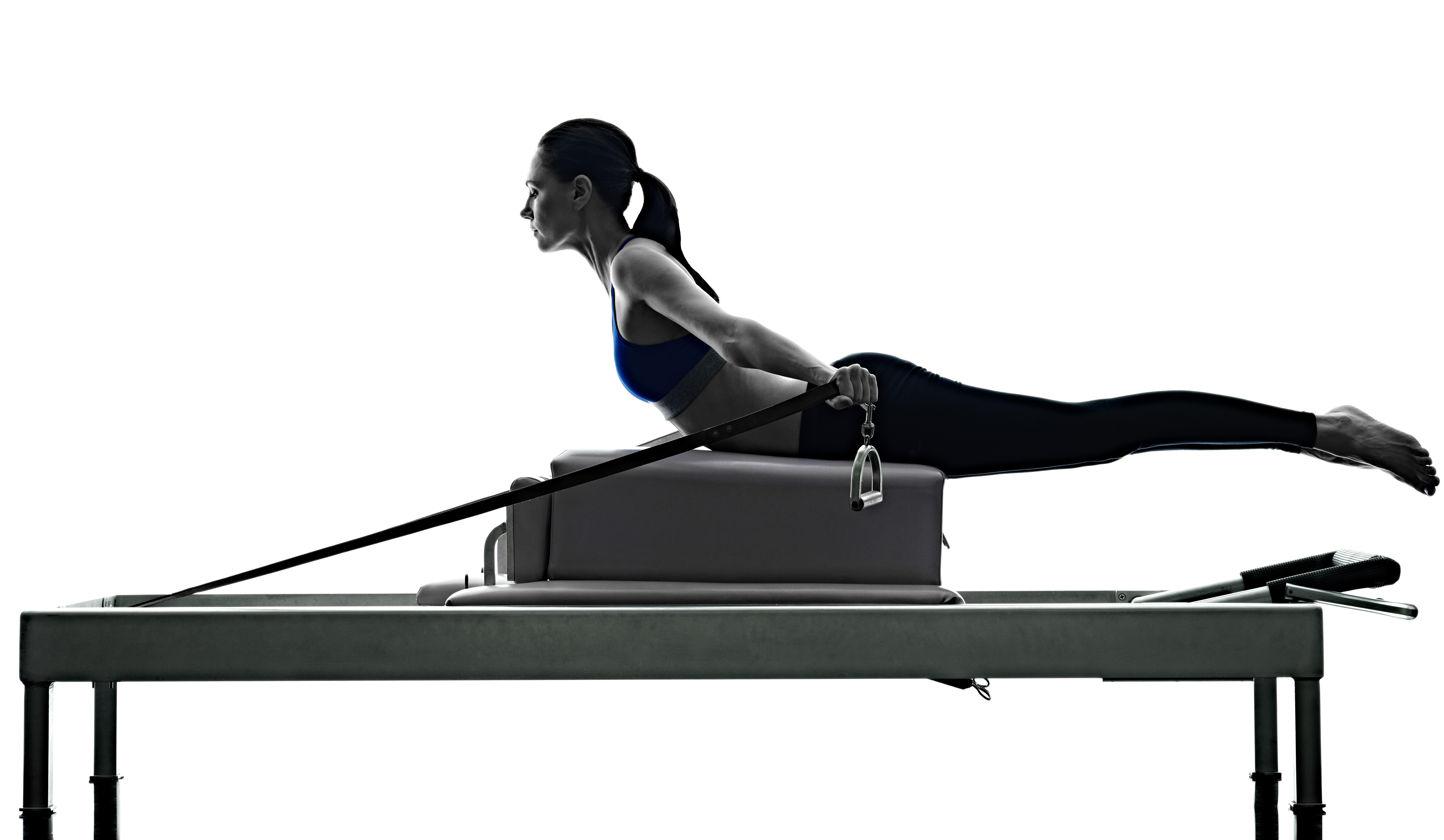 $ 400  (SAVE $84 )
INITIAL ASSESSMENT AND
 PROGRAM W A PHYSIO
 2 MORE ONE ONE ONE
SESSIONS
3 GROUPS ( ONE HOUR EA)
STAFF NEWS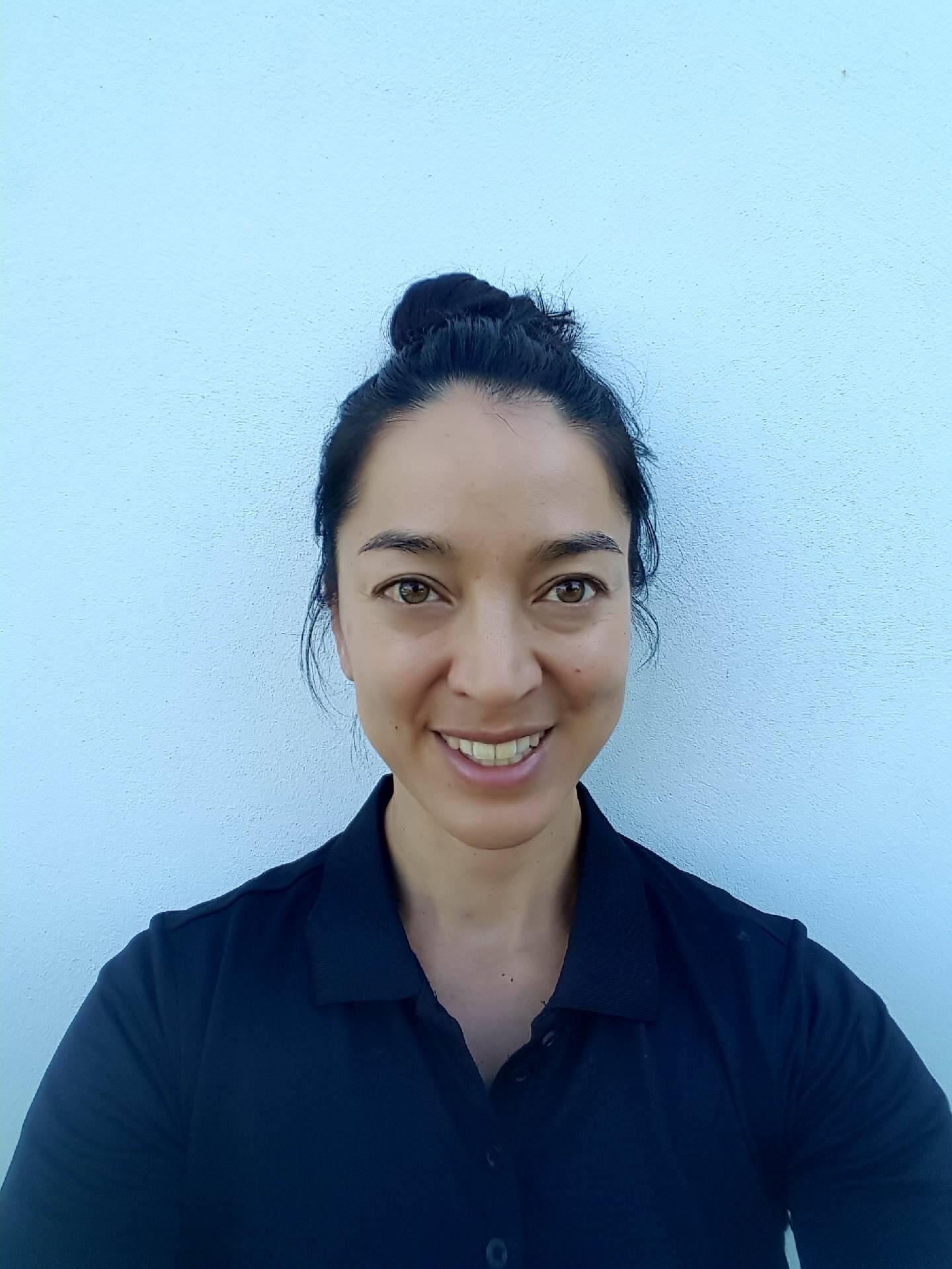 We are excited to announce that Caroline Viner will be starting with us this month.  Caroline comes to us with a background in musculoskeletal physiotherapy and pilates teaching.  She loves working with her clients to help them achieve the best outcomes and for her clients to reach their personal goals.
SPRING RESISTANCE - THE BASIS OF THE REFORMER
We all love the reformer and the way is glides silently on it's runners.  It's a unique design that's stood the test of time and under the carriage are the amazing springs that provide the variable resistance you feel when you move the carriage.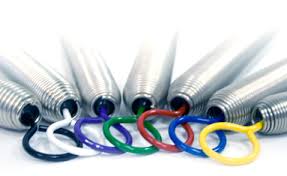 The 4 outer springs are what we call "full strength" and the one in the middle is half strength.  The more springs that are attached at one time dictates how difficult it is to move the carriage.  However sometimes an exercise is more difficult or challenging with less springs attached.  For example to challenge the core or trunk stability some exercises are done with less springs and the challenge is to control the movment of the carriage.
The resistance provided by springs is also a resistance that is there throughout the whole range of movement – this is different from free weight training where the resistance varies a lot depending on the angle of the body and joints.  So the reformer provides a through range resistance that can accommodate people who are injured through to people looking for a challenge and more intensity in their workout.  Make sure you pay attention to the springs on the reformer when you are using it as it makes a big difference to the intention and outcome of each exercise.
PRODUCT OF THE MONTH
AMAZING OILS MAGNESIUM OILS AND BATH SALTS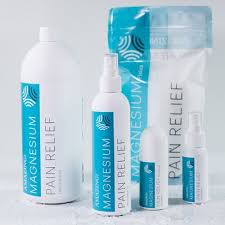 Those who know the role of magnesium in the body call it The Master Mineral, it's necessary for over 300 bodily functions, all of them important at a fundamental level.
It's no longer part of our diet.
Health professionals have identified that most people in modern societies have vitamin and mineral deficiencies due to those nutrients being extracted in industrial food processing (ii). Even some of those people who use supplements for magnesium are not reaching the required levels due to the inefficient absorption of magnesium in the gut. That is why we recommend Magnesium Oil.
SPRING RECIPE
HUMMUS, PUMPKIN, BEETROOT AND SEEDS WITH TUMERIC DRESSING


INGREDIENTS
1/2 butternut pumpkin, seeds removed, sliced into wedges
100ml extra virgin olive oil
1/2 tsp ground turmeric
1/2 tsp coriander seeds, crushed
Finely grated zest and juice of 1 orange
2 tbs white wine vinegar
2 tsp caster sugar
2 each red and gold baby beetroots, peeled, thinly sliced using a mandoline
30g fresh turmeric, peeled, finely grated
3/4 cup (200g) thick Greek-style yoghurt
1 cup (260g) hummus
50g baby spinach leaves
1/3 cup (50g) pumpkin seeds (pepitas)
1/3 cup (55g) sunflower seeds
1/2 cup (80g) Sicilian or other green olives
200g feta, crumbled


METHOD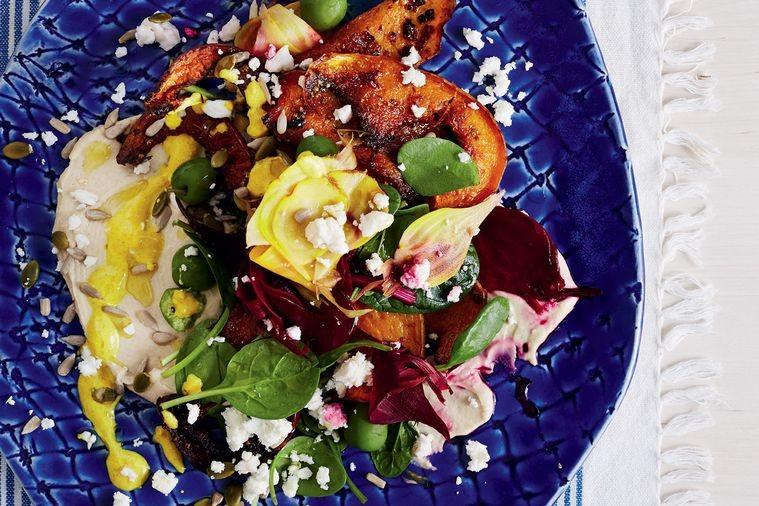 Preheat the oven to 160ºC. Place the pumpkin on a baking paper-lined baking tray, toss with 1/4 cup (60ml) oil and sprinkle with ground turmeric, coriander seeds and orange zest. Bake for 1 hour 15 minutes or until tender and caramelised. Set aside to cool.
2
Meanwhile, combine vinegar, sugar and 1 tsp salt in a bowl. Place the beetroot in separate small bowls. Divide the vinegar among bowls. Set aside for 15 minutes to pickle, then drain.
3
To make the dressing, combine the orange juice, fresh turmeric, yoghurt, remaining 2 tbs olive oil and freshly ground black pepper in a bowl. Set aside.
4
Spread hummus over a shallow serving bowl. Arrange spinach, pumpkin, pickled beetroot, seeds, olives and feta over the top. Drizzle with dressing to serve.