OCTOBER NEWS AND GYM MEMBERSHIPS 2018
Editorial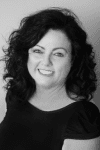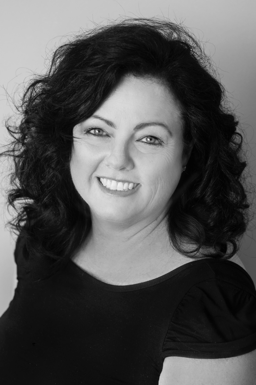 We have a newsletter full of the latest information about exercise and mental health.  With psychologists becoming busier and busier, as a community it makes me wonder if we are looking after our mental health the best way we can.  Teens and young adults are suffering with mental health issues in numbers that are quite concerning.  So many of them  (particularly our girls) reach high school and stop structured sport – they don't get outside for their Vit D and they aren't moving their bodies – this along with the increasing stressors and pressures they are under leads to a range of mental health issues in our young people ranging from mild depression through to severe anxiety disorders and worse.
Even a half hour of movement a few times a week can help – it's a matter of making it part of your life's  rhythm and routine until you start to feel the benefits.
We are launching our Revive Gym memberships with month – another way you can add more exercise to your existing routine. Enjoy the month - Jules x
CAN EXERCISE AFFECT YOUR MOOD?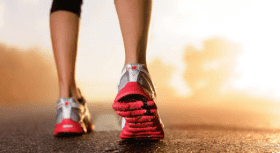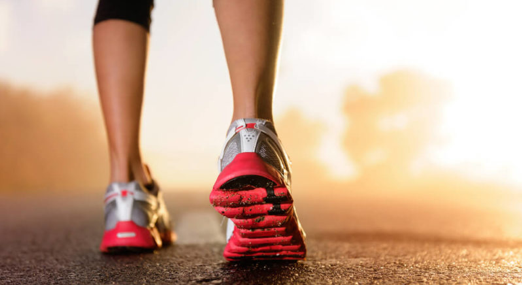 The benefits of exercise on mental health are outstanding. Research shows us that people who exercise regularly have better mental health and emotional wellbeing, and lower rates of mental illness. Exercise boosts mood, concentration and alertness, and tends to give people a positive outlook on life. Research suggests that physical activity produces the same positive results for someone with mild depression as does medication or psychological treatments like cognitive behavioural therapy. Exercise can also be used as a preventative measure to lower your risk of developing a mental health condition such as anxiety or depression.
People with a mental health condition are also at a higher risk of developing cardiovascular disease, diabetes and arthritis, all of which we know exercise has a positive effect on. 
The key is to find something you enjoy and will stick with  - if it feels like a chore you're unlikely to continue with an exercise regime – try meeting up with a friend for scheduled walks – the sunshine is also a good boost for your mental health via  the positive effects of Vit D on your serotonin levels.
How much exercise do you need to give your mental health a boost?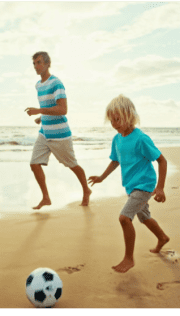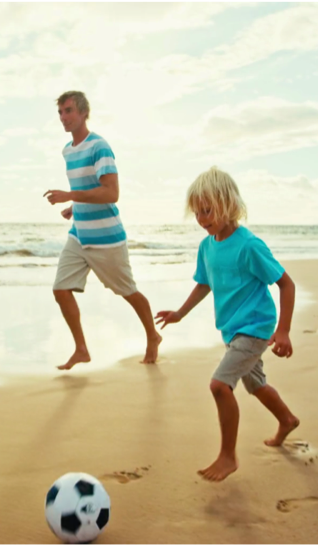 The good news is that research show that we don't have to engage in strenuous activity to reap the rewards.  Moderate intensity exercise is enough to give us our mood a push in the right direction. So next time you're feeling that the glass is half empty, try taking Grover for a walk or joining in on a Pilates class. You just might find yourself smiling and thinking that life isn't so bad after all.
Why does exercise make us feel so good?
The level of chemicals in our brain change with
exercise. For instance, we get increases in our levels
of serotonin (our 'happy' hormone) and endorphins which help reduce our perception of pain.
It improves the quality of our sleep.
Increases our overall energy levels.
Increases our sense of self-worth and improves self-esteem.
Provides an opportunity to socialise and avoid feelings of isolation.
Reduces skeletal muscle tension which helps us to feel more relaxed.
Acts as a distraction from negative thoughts.
Tips on how to start exercising when you have a mental health condition
It's okay to start small. In fact it's smart. Set yourself small, achievable exercise goals
Workout when your energy is the highest. Figure out what time of day you feel the perkiest, and schedule your exercise session for then
Do activities you enjoy. If you haven't exercised before, then try a few different types. But anything that gets you moving will be great. It could be walking the dog, cycling to the shops, dancing in your lounge room or kicking a ball at the park with your child.
Be social. Not only will this make it more enjoyable, but it may help to keep you accountable to your exercise schedule also. Often the companionship is just as important as the exercise when you are suffering with a mental health condition.

GLA:D, or Good Life with Arthritis: Denmark is a 6 week education and exercise program for people living with symptoms of hip or knee osteoarthritis. Participants on average are gaining 34% improvement in symptoms and many are avoiding surgery. We are happy to announce that we will are one of the first Queensland clinics to be running the GLA:D program, kick-starting this month! Please see reception for details of how to join and for more information.
Exercise and Depression
Exercise has been shown to treat mild to moderate depression as well as some medications do. Research also shows that exercise can help prevent relapses into depression. Exercise promotes neural growth in the brain and reduced inflammation as well as promoting feelings of calmness and well-being. It boosts our endorphins and provides us with a wonderful distraction from depressive thoughts.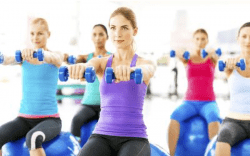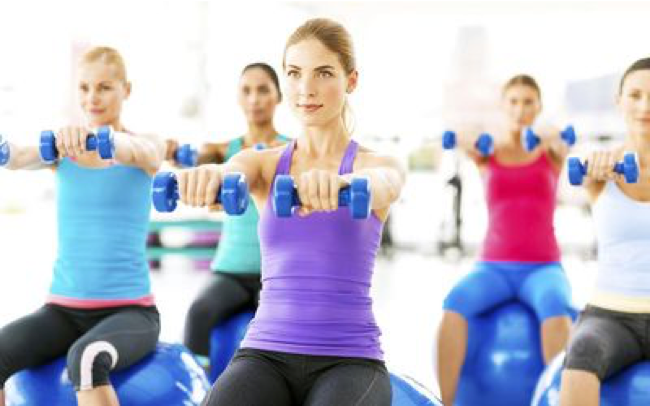 Exercise and Anxiety
Exercise provides a mindfulness element which can help reduce the symptoms of anxiety. Try focusing on the rhythmic pounding of your feet as they hit the pavement, or your breath as you briskly walk, or the feel of the wind on your skin. By focusing on your body as you exercise you can interrupt the flow of worries that may be causing your anxiety.
Exercise and Stress
Exercise reduces stress in many ways. Asides form just generally improving our mood, it provides distraction and reduces stress related insomnia. Exercise also helps to relieve muscular tension related to stress.
Exercise and Post Traumatic Stress Disorder (PTSD)
PTSD is characterised by a stress response which exercise can help us to move away from. You should focus our attention on our bodies and how they feel during exercise. Cross movement exercises that involve both the arms and legs are best, like walking, swimming and Pilates.
Exercise and ADHD
Exercise has been shown t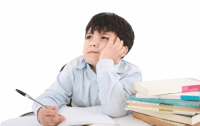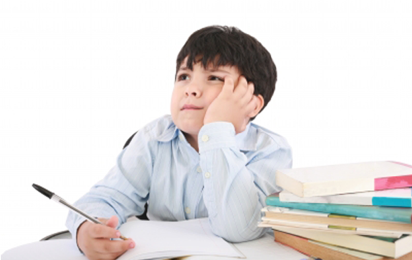 o reduce the symptoms for ADHD. It improves concentration, motivation, memory and mood. When you exercise, you get a surge in the chemicals in your brain that aid attention and focus.
BRISBANE INTERNATIONAL CONTEMPORY DANCE PRIX
Last month we sponsored the BICDPRIX which is a week long event held at QUT Kelvin Grove and Garden's Point – the event looks to discover new young dancers and successful dancers can win scholarships and opportunities to dance with professional dance companies around Australia.  Melissa and Anne were on hand at the venues to treat the dancers – what a wonderful initiative and fabulous experience for our dance physios
Gym Memberships Now Available at Revive!
3 Month Membership for $468 (save 10%)
Includes assessment, program set-up and unlimited use of gym (some semi-supervised times available during the week)
6 Month Membership for $909
Includes assessment, program set-up and unlimited use of gym (some semi-supervised times available during the week)
OR
PAYG
$100 for initial assessment and program
$35 per week for unlimited gym access


Recipe of the month  One pan Japanese Salmon (serves 2)
Salmon is an excellent source of protein, vitamin D and potassium. It is also one of the best sources of omega 3 and is high in B vitamins including B12. Salmon provides tryptophan which converts to serotonin, an important mood regulator.
Ingredients
2 salmon fillets
1 bunch of broccolini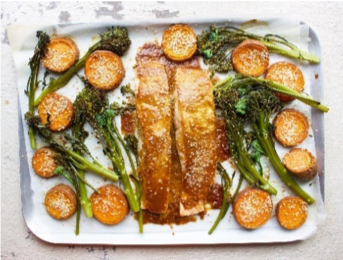 1 sweet potato
1tbsp sesame seeds
1 tsp coconut oil
1 tsp sea salt
Brown rice for serving
Marinade
1 tbsp sesame oil
¼ cup tamari sauce
½ tbsp Dijon mustard
2 tbsp sesame seeds

1 tbsp honey


Method
Preheat oven to 200°C (180°C if fan-forced)
Chop sweet potato into rounds (1-2cm in thickness). Arrange on a lined baking tray, leaving room for salmon and broccolini, and drizzle with coconut oil or spray. Sprinkle sesame seeds and sea salt. Add to oven for 25 minutes.
Meanwhile, make the marinade by combining all marinade ingredients in a bowl and whisking until combined.
Remove semi-cooked sweet potato from oven and add broccolini to tray. Spray broccolini with coconut oil and another sprinkle of rock salt.
Place two salmon fillets in the middle of the baking tray, surrounded by broccolini and sweet potato, and drizzle over marinade. Add to oven for 12-15 minutes.
Remove cooked salmon, broccolini and sweet potato from oven. Serve with brown rice, if desired.