May Newsetter - "The Neurological issue"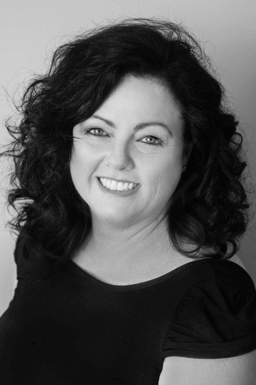 Editorial
Welcome to the May edition of our newsletter.  As usual the year  getting away from us and winter is certainly knocking at the door.  It's so important that you don't hibernate  as it gets cooler – it's so tempting to cuddle up on the couch  or stay in bed instead of going for your walk or pilates session but no good is done slouching on a couch (well sometimes this is a good thing but for the most part not).
To help keep you moving this month we have a cracking offer for our new pilates sessions (Studio equipment pilates ) with Glen.  For only $250 you get your assessment and 10 groups   - great value for our fit and healthy clients or anyone new to pilates looking for a good fitness workout.
We also welcome a number of new staff.  Three new massage therapists have joined our team and we have some great massage packs on sale this month to help them settle in.  We also have a new full time physiotherapist Deb Fergusson starting with us – Deb has 14 years experience and we are delighted that she is joining the team.
There's never a dull moment at Revive and there's always a lot going on – make sure you chat to our admin staff with any feedback or queries about new staff and services  - enjoy the month – Jules x


Physios in the Neuro World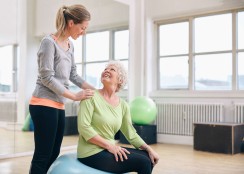 When we think of physios the first image that often jumps to mind is the person on the sidelines of the pitch at sporting events. Physiotherapy, however, is big in the world of neurology. Neurology physio involves the treatment and rehabilitation of people with issues arising from the body's nervous and neuromuscular systems. Conditions that are classified as neurological are many. Well known ones include stroke, brain or spinal injury, multiple sclerosis, Parkinson's disease and muscular dystrophy. However, there are many more. Signs of neurological conditions are varied and may often include reduced balance, loss of strength, sensation changes, pain, reduced co-ordination, muscle spasms and tremors, just to name a few. Physiotherapists work to help reduce these symptoms, aiding functionality and independence of the individual, as well as overall aiming to improve quality of life.
Multiple Sclerosis

Multiple Sclerosis (MS) is the most common acquired neurological condition in young adults. It is an autoimmune disorder that results in both acute and chronic symptoms causing significant disability and impaired quality of life. The condition is characterised by damage to and the break down of the fatty tissue (myelin) that surrounds nerve cells. As a result of this, patches of nerve cells become exposed and then scarred (sclerosed). This renders the nerve cell unable to relay messages correctly. MS can attack any part of the nervous system, and therefore symptoms are different for each person. Some common symptoms include loss of motor function, weakness, reduced co-ordination, tremors, speech difficulties, loss of bladder or bowel control, vision difficulties, pain and sensation changes, fatigue, memory lapses and vertigo.

Many of the symptoms of MS can be reduced by physical activity. Exercise improves motor function, mood, fatigue, co-ordination and reduces the risk of falls.
A combination of cardiovascular, strength and balance exercises is best for people with MS. At Revive, our therapists have extensive background in working with the MS population. We offer individualised clinical exercise therapy sessions where we can tailor a program to help with your specific symptoms.
World MS Day 2019 will take place on 30th May. The 2019 campaign will be called 'My Invisible MS' (#MyInvisibleMS) and the theme is Visibility. My Invisible MS will raise awareness of the invisible symptoms of MS and the unseen impact of MS on quality of life. The campaign will give a voice to everyone affected by MS to share their invisible MS symptoms and express what they want others to know and understand about MS to challenge common misconceptions and help people understand how to provide the right support. 

INTRODUCING OUR NEWEST PHYSIO DEB FERGUSSON
STARTING FULL TIME FROM 7TH MAY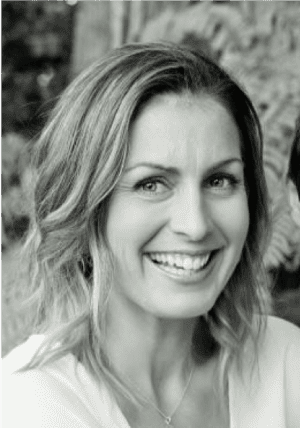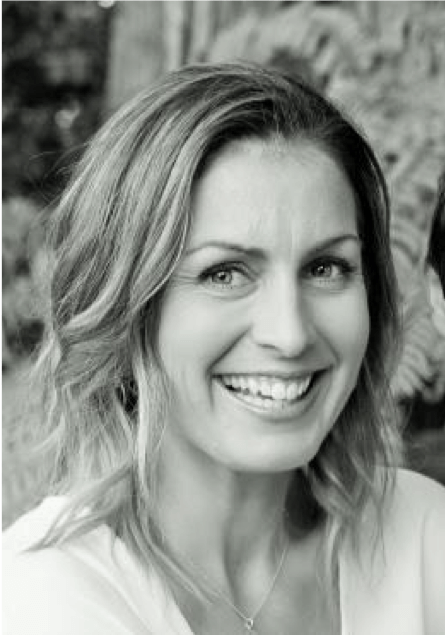 "I am very passionate about my career as a physiotherapist. I have a genuine concern for patient's health and well- being and will strive to achieve optimal results for both my patients, and their families. Over the last 14 years, I have developed a sound clinical knowledge base in a variety of fields from acute to chronic musculoskeletal injuries, pre and post-operative rehabilitation, neurological and cardiorespiratory conditions.
With a back ground in exercise science, I have a particular interest in functional movement patterns and rehabilitation.
I am looking forward to being part of the team at Revive and am excited to meet the clients and start helping the residents of this area be the happiest and healthiest they can be."  Deb Fergusson
To help Deb settle in and get to know our clients we are offering long consuts for the price of short – so you get an extra 15 mins consultation time for you first visit with Deb in May.
Parkinsons: Dance Yourself Better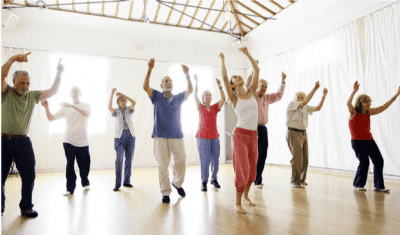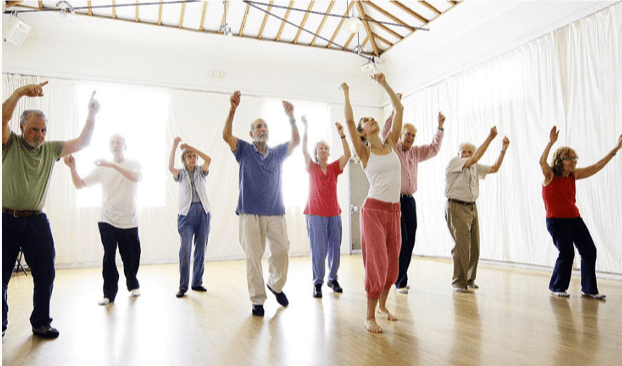 If laughter is the best medicine, then dancing must come in a close second. Parkinson's is a progressive neurological condition that is estimated to currently effect over 80, 000 Australians.  The average age of diagnosis is 65 years, however approximately 20 per cent of those diagnosed are still of working age. In people with Parkinson's, neurotransmitters responsible for relaying messages between cells in the brain are diminished. It is classified as a movement disorder; however, the disease also impacts many non-movement functions as well. Primary signs of Parkinson's may include muscles rigidity, slowness of movement, tremor and postural instability. Non-movement symptoms identifiable with Parkinson's are pain, sensory changes, changes to gastrointestinal system and depression. Problems with memory, thinking and sleep may also occur and severely impact a person's day-to-day life. Unfortunately there is currently no known cure for Parkinson's diesase, however there are treatment options that can allow people to continue to lead fullfilling and productive lives. Over the last ten years a lot of focus as been put on dancing and its positive impact on people with Parkinson's.
Over one hundred studies performed in the last decade have revealed that participating in a dance class impoves motor deficites of people diagnosed with Parkinson's. Improvements in balance and walking have also been recorded for those participating in the activity, as well as dacing having positive impacts on mood, cognition and quality of life. No more evidence needed, we say!
THREE NEW MASSAGE THERAPISTS JOIN REVIVE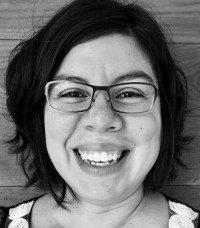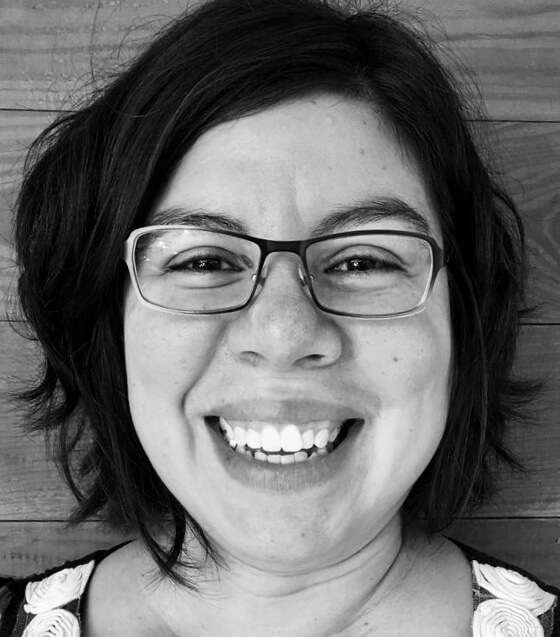 Laura Diaz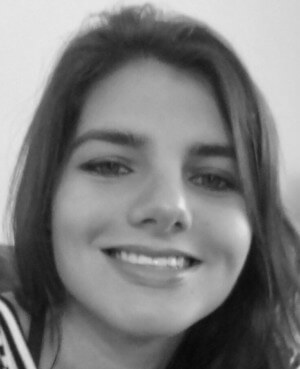 is a diploma qualified massage therapist with experience in deep tissue, sports, pregnancy and general massage.  Laura comes to Revive with a wealth of experience and is passionate about ensuring her clients receive the best possible care  and as part of our multi-disciplinary approach Laura will be working closely with our physiotherapists , exercise physiologist, pilates instructors and other massage therapists to ensure you receive the best possible massage experience. HEALTH FUND REBATES ARE AVAILABLE WITH LAURA
Nathalia Farah
is a Brazilian qualified physiotherapist with a background in massage and soft tissue therapy.  She is experienced in delivering great client care and is available for many of the same hours Trish was. 

Tom Yamamoto
is also a Brazilian physio and is available Fridays and Saturdays.
A big warm Revive welcome to all three therapists !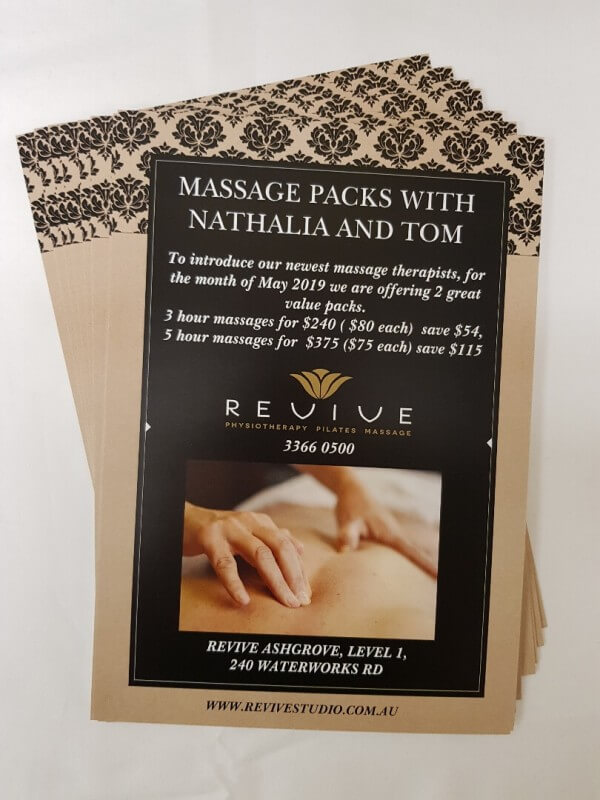 MASSAGE OFFERS TO WELCOME OUR NEW THERAPISTS :


3 MASSAGE PACK $240 ($80 EACH – SAVE $54)
5 MASSAGE PACK $375 ($75 EACH – SAVE $115)

MAY STUDIO EQUIPMENT PILATES SPECIAL OFFER
Wanting to start Pilates for all the health and wellness benefits it offers? :
Better flexibility
Improved posture
Better breathing patterns
Improved strength and toned muscles
Improved sense of wellbeing
Toned abdominals
IF YOU ANSWER YES TO ALL OF THESE THINGS THEN THIS OFFER IS TOO GOOD TO IGNORE
$250 START UP PACK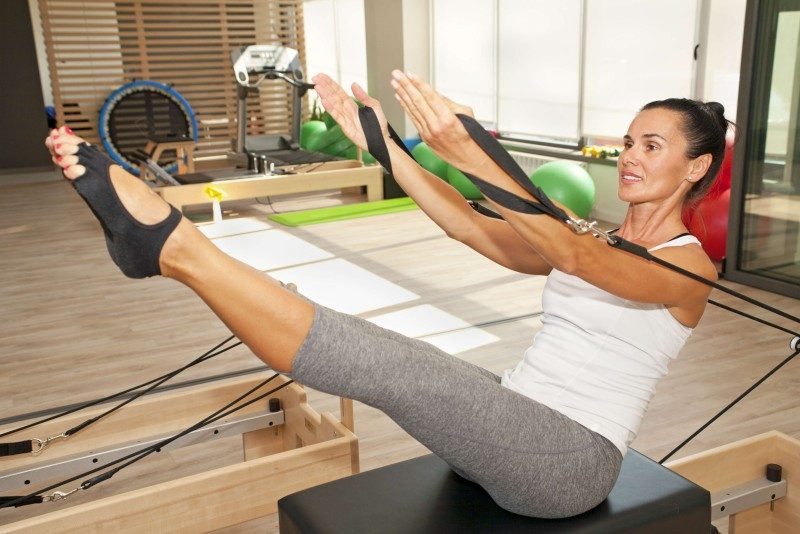 *SAVE $151.50


PACK INCLUDES:
INITIAL HALF HOUR ASSESSMENT WITH INSTRUCTOR
10 SMALL GROUP FREESTYLE PILATES SESSIONS (ONE HOUR EA)
T'S AND C'S APPLY , OFFER ENDS 31ST MAY 2019
LIMTED BY AVAILABILITY /NO HEALTH FUND REBATES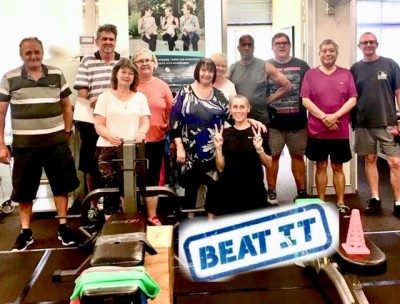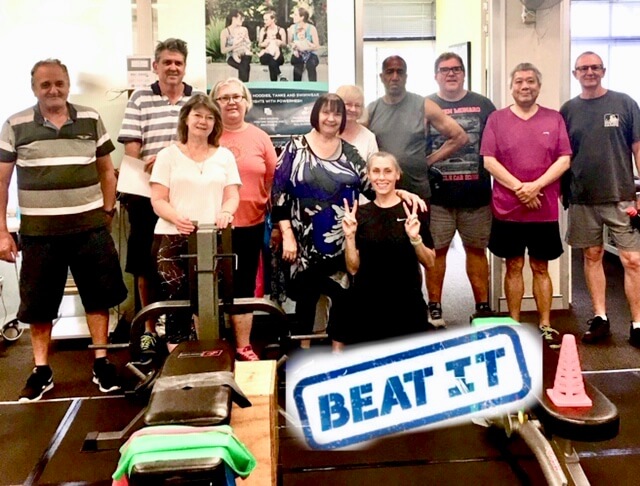 BEAT DIABETES WITH OUR 10 WEEK COURSE
OUR BEAT IT PROGRAM FOR DIABETES LAUNCHED RECENTLY.  THIS IS A GREAT INITIATIVE OF DIABETES QLD AND THE 10 WEEK COURSE OF EDUCATION AND EXERCISE IS FULLY FUNDED FOR ELLIGIBLE PEOPLE.! WELCOME TO ALL OF OUR NEW BEAT IT CLIENTS – WE ARE SO GLAD TO BE PART OF YOUR JOUNEY TO BETTER HEALTH.
NETBALL UPDATE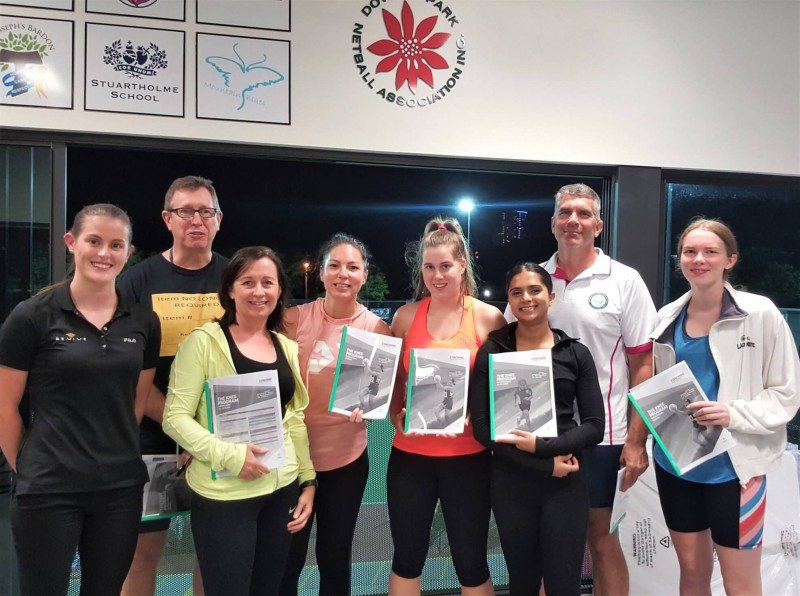 We are one of the sponsors of the Brisbane Central Flyers netball Club. Kara rencently presented the Netball Australia's knee course to some of the coaches at the club. The program aims to reduce the incidence and severity of knee injuries. The course was well attended and received with enthusiasm at the club.