May 2017 News out now!
EDITORIAL
Magical M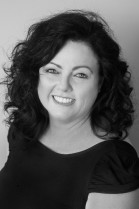 ay is here! I love this time of year and the cooler weather and increased energy that comes with it. Itfeels like a great time tostart afresh with renewed commitment to health and wellbeing – time to do something that will pay off in spades later on in life. I think I'm actually better at making resolutions this time of year than in January when there's too much pressure to be good ?
"You can't pour from an empty cup" so if you're feeling a bit jaded and low in energy, maybe it's time to fill up your cup with some "you time". Making a plan to have a regular massage is such a lovely gift to yourself – the health benefits from just having an hour or peace and quiet are significant and you will feel more energized and able to face the challenges that come your way. Take up our very generous Mother's day pack offers for yourself or your Mum and enjoy a little pampering for yourself – you deserve it.
Have a lovely month - Jules
What does it mean to mother ?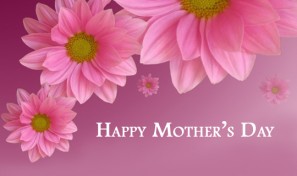 Mothering means providing the right context for another person togrow, bloom and flourish. Mothering can happen in many contexts that are different from the formal one of bringing up and nurturing our own children. We can mother our friends, our pets our neighbors and our extended family. Whenever we express a selfless acts of assisting others who need help to be safe, overcome obstacles, learn lessons and be the best they can be with your assistance we are being "mothers".
When it comes to our own children mothering takes an infinite number of forms as mothering is always an adaptation to our children's needs and to the situation they're in. In times of trouble, mothering might involve providing comfort and refuge that allows our children to reclaim calm and find inner strength. Or it might involve active encouragement through positive words or even prodding that pushes a child to grow past his/her comfort zone. In all situations mothering means we have open arms and hearts. We let our children fly the nest even when we don't want to let them go- and we long for them to return and fill us with joy no matter how far they may have journeyed away from us.
Finally and not least importantly – how do we mother ourselves ? We could all do well to mother ourselves with the same generosity of spirit we extend to our children and others. That could mean creating opportunities to grow, using positive self-talk to boost your spirits when times are tough, and treating yourself with compassion no matter how badly you've messed up. And it is much easier said than done.
So in honor of Mother's Day, give yourself room to stretch and grow. Tune into what's good instead of indulging your inner critic. And fully embrace each and every bit of the beauty in your world however crazy it may be.

GIFT IDEAS FOR MUM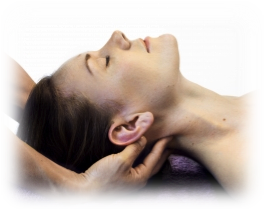 Mother's Day Massage packs
three pack of one hour massages
$195 ($65 ea)
Five pack one hour massages
$300 ($60 ea)
GIFT VOUCHERS
The perfect gift for your Mum is the gift of health. You can purchase a gift voucher to any value that can be used towards any of our goods or services
Eg. Pilates start up pack (3 one one one's and 10 groups - $750) or $95 for a massage

The New MUM – remember to take care of youself too !
While being everything to your baby and watching her grow into a unique little person is exciting and wondrous and there are moments of absolute joy, the intensity of meeting everyone else's needs can ever so sneakily overtake your own needs for self-care. Then, almost suddenly it seems, feelings of being overwhelmed and 'lost' can hit.
It's easy to be 'swallowed up' by motherhood. Babies and small children need to be taken care of – that's what we sign up for, after all. Some little ones need more care than others, and we don't always have the support that would make things easier. We know that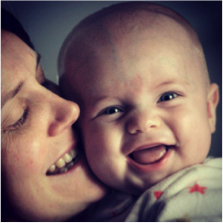 if we don't stay on top of things and pre-empt the tougher times it can all go pear-shaped in no time flat. And crawling back out of that place can take more energy than if we didn't let things go there in the first place. So we become the cog that keeps the wheels turning - until one day we realise we are on autopilot, putting one foot in front of the other hoping that when we look up there isn't a wall in front of us. Or - we realize, we have lost our own sense of self.
Ideally, we would look up before we hit that proverbial wall; we would realise it isn't selfish to take care of ourselves, that you can be a good mother without completely sacrificing your own needs for even basic self-care. But the all-consuming nature of caring for babies and children and running a home means that self neglect happens so slowly, over time, that we shrink into a smaller and smaller space until there is no 'me' left.
The thing is, it's like the announcements in planes: if you don't put your own oxygen mask on first, you can't take care of your family.
Carving out 'me time'
Although nurturing yourself will probably mean very simple things at first and, if you have a newborn, it will probably include your baby, it is absolutely essential that you exercise, that you nourish your body with fresh, healthy foods, and that you surround yourself with positive support. It's also important to speak up about your needs, especially with your partner, to work out how you can carve out some 'me' time - otherwise it looks as though you are doing just fine.
• Schedule one activity a week
• Meet up with a friend who also has kids
• Start a gratitude list, and share it with friends
• Ditch the stereotypes of a 'good mother': your little ones are the most accurate barometers of your own stress and discontent. They deserve a happy, healthy mum and you can achieve this without neglecting their needs, or your own.

STAFF NEWS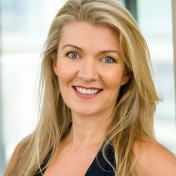 We are excited to welcome our newest physiotherapist Joanne Manning.
Jo comes to us with a background in general musculoskeletal work and post-surgical rehab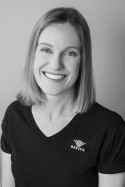 and a history and past career as a dancer and choreographer.
Joanne is available for physiotherapy appointments , pre-pointe and dance assessments and pilates.
Jess is coming back in August – we are so excited to have Jess back from maternity leave and she will be available for bookings from the first week in August on Wednesdays and Thursdays 8 – 4.30 pm

Stress support for busy mums
It can be very tricky to find time for yourself, however rest is so important to ensure you are looking after you well-being
Here are a few quick stress relief tips to support busy mums who are time poor:
start your morning with a glass of warm lemon water, a great way to wake up your body
go for a walk for 30 minutes with your children, ensuring you don't use your phone
when you have a moment free, don't go straight to social media instead use this time to rest
spend 10 minutes a day with your legs up against a wall and breathe deeply
avoid using technology for long periods, instead set specific times and rather find a great book to read
always have a healthy night routine for when the kids are in bed, this could be having a relaxing bath, drinking a herbal tea, reading a book, spending time with your partner, this will help calm your nervous system
when your kids are resting, also rest!
Delicious cauliflower fried rice
Healthy quick dinner that the kids will love too!
Ingredients
- 1 cauliflower head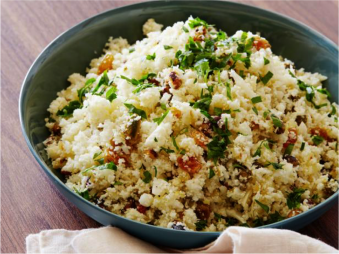 - 1 leek
- 2 tbsp coconut amino acid sauce or tamari sauce
-1 garlic clove
-1 tspn ginger
-1 tspn paprika
-1 tbsn coconut oil
-sprinkle of chilli flakes (optional)
-sprinkle of himalayan salt and pepper
-bunch of spinach


Recipe
Chop up cauliflower head into fine pieces (or whiz it in food processor)
Heat coconut oil in large saucepan over a medium heat (20seconds)
Add cauliflower and leak to saucepan (4-5minutes)
Add the rest of the ingredients (except spinach)
After 2-3 minutes, add spinach and cook till wilted
Serve with a squeeze of lime, fresh chilies and coriander
CLINIC CORNER
FOCUS ON THE PELVIC FLOOR
Did You Know...?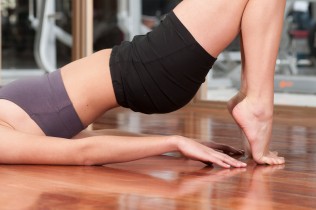 4.8 million Australians experience incontinence.
Pelvic floor muscle training should be included in first line conservative management programs for women with any type of urinary incontinence.
Studies show that learning pelvic floor exercises through verbal cueing or pamphlets alone is not effective enough.
The prescription of weighted vaginal cones may not a suitable treatment option for women with pelvic floor dysfunction. (Sorry Gwenyth Paltrow!)
Incontinence
There is a lot research to support physiotherapy in the management of incontinence (both stress and urgency). A Cochrane review of the current literature found that pelvic floor muscle training should be included as the first line of treatment for all types of incontinence (Dumoulin, Smith and Habee-Seguin 2014).
Comparisons of approaches to pelvic floor muscle training show that women receiving regular supervision by a women's health physiotherapist were more likely to report improvements in their incontinence symptoms (Hay-Smith et al, 2011).
Evidence also supports improvements in bladder habits, sexual function and confidence. Improvements were found to be maintained a year after treatment.
With no adverse effects to pelvic floor retraining, it should be a treatment option for all women experiencing incontinence or prolapse.
Prolapse
Conservative therapy can be effective in managing minor pelvic organ prolapse (Hagen & Stark 2011). Following conservative therapy, women report a reduction of prolapse symptoms and are able to elevate the bladder and rectum with a pelvic floor muscle contraction.
Very importantly, women who undergo pre and post-operative physiotherapy for prolapse surgery, report better outcomes than women receiving surgery alone (Jarvis et al 2005).


What does help and work?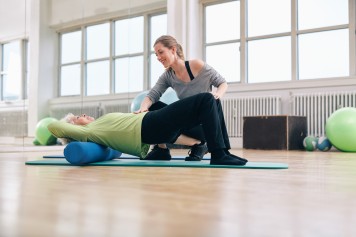 Having an assessment with a physiotherapist with an interest in Women's health. This assessment will help the physiotherapist formulate a plan of treatment including appropriate pelvic floor exercises, good advice about exercise and your pelvic floor and also about bowel habits and hormone changes that can also affect the pelvic floor.
We have 2 physios at Revive with an interest in Women's health. Anne Wilby and Jess Gelling are both mothers with experience in this area. Jess is due back from maternity leave in early August and Anne is currently available for bookings.


Energy boosting foods
It is so important to look after your body, remember every meal you have is nourishing and healing your body.
Energy boosting foods:
-Eat the rainbow, lots of different colour veggies at each meal
-Always have greens with every meal
-Fruit, one-two serves each day: berries are a great snack option or topping for yoghurt
-Organic dairy sources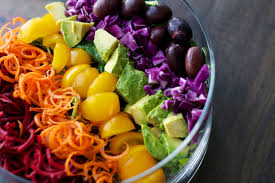 -Foods that are iron rich: legumes, beans, white and red meat (high quality fish/chicken/lamb/beef)
-Gluten free whole grains such as, brown rice, oats, gluten free bread, brown rice cakes, quinoa
-Healthy fats: avocado, nut butters, olive oil, coconut oil, seeds
Fluid:
-at least two litres of water each day
-glass of warm lemon water each morning
-apple cider vinegar, try pouring a shot in a one litre water bottle to drink throughout the day