February Newsletter
February is shaping up to be a fabulous month as we announce the introduction of our new gym at Revive. We are making room for this new equipment in the space outside the treatment rooms and moving the Stott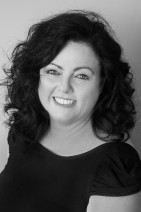 reformers into the main studio. We will still be holding our reformer classes as per usual in the same space. We will be introducing new services incorporating the use of this equipment including strength training/personal training with our physios and exercise physiologist, hybrid pilates/strength sessions, circuit training, functional strength rehab programs and more. We will be selling a couple of our DMA reformers if anyone would like to purchase a reformer for home (one has already found a new home and we have a second one for sale – please enquire at reception for more details).
So here's to a great month - don't forget your valentine on the 14th - check out ourmassage packs as a great gift idea!
Jules

REVIVE GYM COMING SOON!
STRENGTH TRAINING AND HEART HEALTH
Regular physical activity promotes general good health, reduces the risk of developing many diseases, and helps you live a longer and healthier life. For many of us, "exercise" means walking, jogging, treadmill work, or other activities that get the heart pumping.
But often overlooked is the value of strength-building exercises. Once you reach your 50s and beyond, strength (or resistance) training is critical to preserv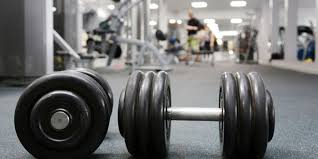 ing the ability to perform the most ordinary activities of daily living — and to maintaining an active and independent lifestyle.
The average 30-year-old will lose about a quarter of his or her muscle strength by age 70 and half of it by age 90. "Just doing aerobic exercise is not adequate," says Dr. Robert Schreiber, physician-in-chief at Hebrew SeniorLife and an instructor in medicine at Harvard Medical School. "Unless you are doing strength training, you will become weaker and less functional."
The latest research shows that strength training doesn't just build strong muscles and bones; it offers big benefits for your ticker, too. That's why the American Heart Association (AHA) recommends it as a tool in maintaining heart health, preventing heart disease, and even helping those with heart disease to improve their condition.

In 2000, the AHA's Committee on Exercise, Rehabilitation, and Prevention, Council on Clinical Cardiology published research in the journal Circulation that concluded that when appropriately prescribed and supervised, resistance training has favorable effects on muscular strength and endurance, cardiovascular function, metabolism, coronary risk factors and psychosocial well-being—all of which are factors that affect heart health. Additionally, researchers found that resistance training was beneficial in the prevention and management of other chronic conditions, such as low-back pain, osteoporosis, obesity and weight control, diabetes, and improved physical function in frail and elderly persons. The paper recommended that all healthy individuals should strength train two to three times a week for overall health and to reduce their risk of chronic disease, including heart disease and its related risk factors.
We are very excited to let you know that we will have our own gym at Revive this month. Stay tuned for more info about our strength training services and sessions.

FEBRUARY SPECIALS AND OFFERS

Mat pilates Packs
1. Introduction to mat pilates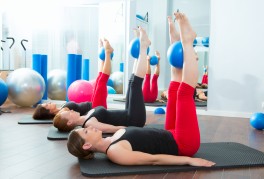 10 mat pilates classes
plus
Intro mat session (one hour)
$180 (save $60)
2. 20 pack mat classes
$240 (save $80)

MASSAGE PACKS
(GREAT GIFTS FOR VALENTINE'S DAY)
1. Purchase 3 one hour massages and receive a one ho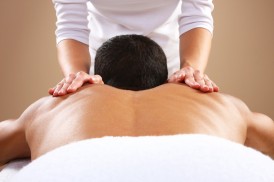 ur massage gift voucher for a loved one
$294 (4 massages in total)
2. Purchase 5 one hour massages and receive 2 hour massage gift vouchers for a loved one
$490 ( 7 massages in total)
High blood pressure can be a silent assassin…….
Blood pressure is the pressure of your blood on the walls of your arteries as your heart pumps it around your body. Your blood pressure naturally goes up and down all the time, depending on what you are doing. High blood pressure is when your blood pressure is persistently higher than normal. An optimal blood pressure reading is under 120/80mmHg. If it's 120/80mmHg to 139/89mmHg you are in the normal to high normal range. Blood pressure that's high for a long period of time puts you at risk of heart disease. As we age, the chances of having persistently high blood pressure increases. High blood pressure tha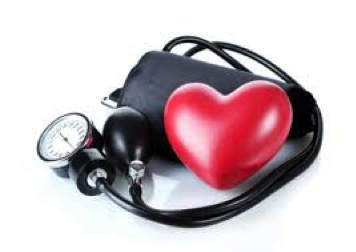 t is uncontrolled can put you at risk of a heart attack or stroke. It may also affect your kidneys. The medical name for high blood pressure over a long period of time is hypertension. In 2014/15, around 35% of Australians 18 years and over were hypertensive. While approximately one-third of Australians have been told by a doctor they have high blood pressure, more than two thirds have uncontrolled or unmanaged high blood pressure (not taking medication).
Causes
The exact causes of high blood pressure are often not clear. Your blood pressure may be strongly influenced by family history, eating patterns (salty foods), alcohol intake, weight and fitness. Some medicines can also raise blood pressure.
Symptoms and diagnosis
You can't feel high blood pressure so you can have it and not know. The best way to know if you have high blood pressure is to have your blood pressure checked by your doctor or health practitioner. They will take your blood pressure using an inflatable bag (cuff) that goes around your arm.
Controlling high blood pressure
If you have high blood pressure, talk to your doctor about the best way to control it. Your doctor may recommend that you make some healthier lifestyle choices, like changing the food you eat or getting more exercise. Many people also need medicine to control their high blood pressure. Your doctor will tell you if you need medicine, and monitor its effects. Blood pressure medicines don't cure high blood pressure, but they help to control it. Even if you take medicine for your blood pressure, it's still important to have a healthy lifestyle. And remember, it's very important to get your blood pressure checked regularly, and if it's persistently high it needs to be controlled.

15 foods that are good for your heart
Eat fish high in omega-3s, such as salmon, tuna, mackerel, herring and trout.
A handful of healthy nuts such as almonds or walnuts will satisfy your hunger and help your heart.
Berriesare chock full of heart-healthy phytonutrients and soluble fiber. Try blueberries, strawberries, cranberries or raspberries in cereal or yogurt.
Flaxseeds contain omega-3 fatty acids, fiber and phytoestogens to boost heart health. Take them in ground or milled form to reap the greatest benefit.
Oatmeal the comfort-food nutrient powerhouse.
Dark beans,such as kidney or black beans, are high in fiber, B-vitamins, minerals and other good stuff. Veggie chili, anyone?
A 4-ounce glass of red wine (up to two for men and one for women per day) can help improve good (HDL's ) cholesterol levels
Try marinated tofu in a stir-fry with fresh veggies for a heart-healthy lunch or dinner.
Red, yellow and orange veggies such as carrots, sweet potatoes, red peppers and acorn squash are packed with carotenoids, fiber and vitamins to help your heart.
Popeye was right – spinach packs a punch! Use it in sandwiches and salads instead of lettuce.
Fruits such as oranges, cantaloupes and papaya are rich in beta-carotene, potassium, magnesium and fiber.
Tender, sweet asparagus is filled with mighty nutrients such as beta-carotene, folate and fiber, and only provide 25 calories per cup, or 5 calories per large spear.
Tomatoes – even sun-dried varieties in winter months – provide lycopene, vitamin C and alpha- and beta-carotene.
Dark chocolate good for your heart health, but just be sure that it's at least 70 percent cocoa.
Crisp, fresh broccoli florets dipped in hummus are a terrific heart-healthy snack with a whopping list of nutrients, including vitamins C and E, potassium, folate, calcium and fibre
Naturopathic Approaches to a Healthy Cardiovascular System
Reducing triggers of stress and stress management strategies – stress increases the activity of the sympathetic nervous system, which can affect the cardiovascular system (leading to increased blood lipids, altered blood pressure, and atherosclerosis).
Assist in the achievement and management of a healthy weight – there is a strong association between excess body fat and increased blood pressure. Weight loss may be an important factor in the management of CVD. Exercise, particularly those focusing on breathing such as pilates and yoga, has been shown to be beneficial in patients with high blood pressure and heart disease.
Dietary changes – just as poor food choices can increase the risk of CVD, healthy food choices can help to prevent or manage CVD. Dietary interventions may focus on an increased consumption of vegetables and fruits, assessing intake of various minerals (including sodium, magnesium, potassium and calcium), reducing refined carbohydrates and sugars, and increasing certain foods that promote healthy blood lipid levels, such as essential fatty acids from fish (EPA and DHA).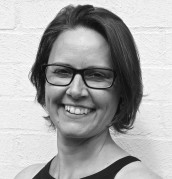 KICK START NATUROPATHY PACK
(to be used over 6 weeks)
Come and see our lovely naturopath Allie:
4 sessions $350
* Initial Consult (1hr), Assessment, Questionnaire and referral for testing
* Extended follou up consultatiion (1hr) Reporting and Treatment Plan
* 2 x Follow Up 30 minutes

Client of the Month - Fiona Phillips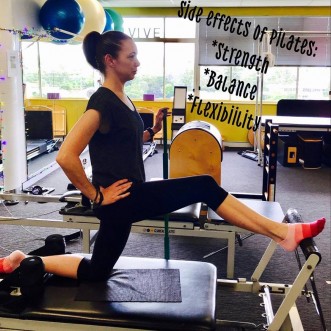 Congratulations to Fiona – Revive's client of the month!
Fiona is a dedicated and hardworking scientist, often spending long hours in a laboratory. Pilates has provided Fiona with a way to combat neck, shoulder pain and headaches – discomfort that came to a head a couple of years ago.
Fiona's weekly one on one sessions with our physiotherapist Jess are tailored to focus on upper limb strength, scapular and neck control with advanced exercises and spinal mobility.
It has been a pleasure to watch Fiona progress from basic Pilates exercises to the incredible strength and core work she is able to do today – and more importantly to know that she is feeling strong, fit and healthy!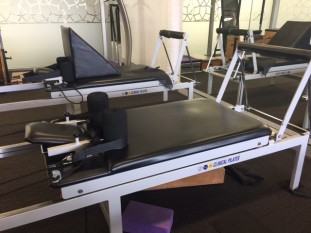 FOR SALE
$2000
One DMA reformer in great condition.
3366 0500 for more information
Heart-healthy Breakfast Bowls
Cooking time: 30min (20min preparation)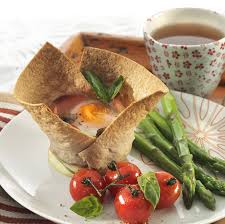 Ingredients:
Olive oil spray
2 wholemeal lavash breads
2 teaspoons olive oil
200g cup mushrooms, finely sliced
1 clove garlic, finely sliced
6 cherry tomatoes, halved
2 tablespoons chopped fresh basil
4 slices 97% fat free sliced ham
4 large eggs
Extra basil leaves to garnish
Steamed asparagus and lightly sautéed cherry tomatoes, to serve
Method
1. Preheat oven to 180˚C and grease four large muffin tins with olive oil cooking spray.
2. Cut long strips of baking paper and push into tins, making sure the ends extend over the sides.
3. Cut lavash breads in half and spray with olive oil on both sides.
4. Push the lavash breads into the tins, folding over the sides; the bread corners should extend outside of the tin.
5. Bake the 'Breakfast Bowls' for ten minutes until golden brown then remove from the oven and set aside.
6. Heat oil in a non-stick frying pan over medium high heat and cook mushrooms and garlic for 3-4 minutes or until softened and all the juices have been released.
7. Add tomatoes and basil and cook a further two minutes.
8. Spoon the mushroom and tomato mixture evenly between the Breakfast Bowls.
9. Cut each piece of ham in half, lengthways and position around the sides of the bowls.
10. Crack eggs into the centre of each one and bake for 10-15 minutes or until the egg is cooked to your liking.
11. To serve, remove Breakfast Bowls from tins and place onto serving plates. Garnish with extra basil leaves and serve with steamed asparagus and lightly sautéed cherry tomatoes.
Tip: The lavash bread may tear when pushed into the tin. If so, simply continue to fold over and bake as per the recipe. The bread will harden and set.