February News 2023
"CLOSE THE CARE GAP"

As we recognise World Cancer Day this year with the theme for the second year running - #closethecaregap - a big part of achieving this is to bring awareness to the support that is available to those either undertaking treatment for cancer or after treatment. Physiotherapists and exercise physiologists can help with modified exercise programs tailored to each patients needs and energy levels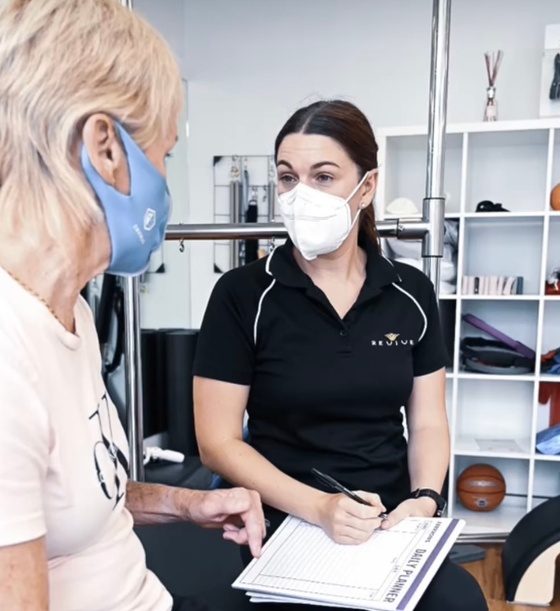 World Cancer Day is a time to remember and celebrate the lives of those we have lost, reach out and support those currently going through treatment, and continue to spread the world about early detection and about what we can all do to try and minimise risk. Studies continue with strong evidence to demonstrate the vital role cancer care physiotherapists and exercise physiologists have in minimising the risk of cancer, reducing the risk of recurrence and with reducing cancer related death. This is done by helping people overcome the barriers and side-effects of treatment, and to become more physically active both during and after treatment. Exercise really is a powerful form of medicine!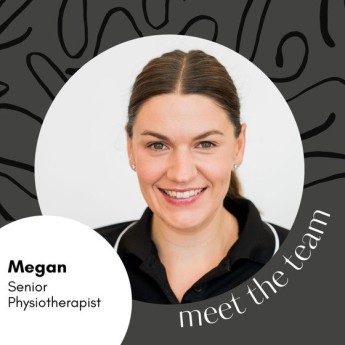 MEGAN IS OUR CANCER CARE PHYSIOTHERAPIST AT WEST END

Megan has extensive experience in the musculoskeletal consequences of cancer treatment, particularly Breast Cancer, and enhancing people's physical function through regular physical activity during and after their cancer treatment. Meg is available for appointments at West End Mon- Friday.
LISA IS OUR CANCER CARE EXERCISE PHYSIOLOGIST AT ASHGROVE

Lisa is an experienced EP who has completed the Pinc Cancer Rehab course. She is one of the few EP's in Australia who have been accepted into the course making her an integral part of our Cancer Care team. Lisa is available for appointments to help people with exercise programs at Ashgrove Mon-Friday.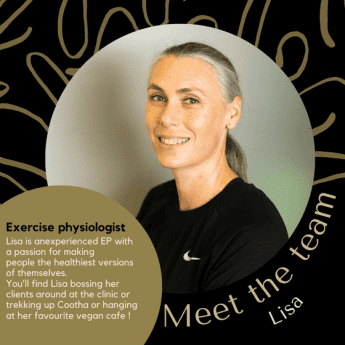 BETHANY SPECIAL OFFER
Bethany is settling into the Ashgrove Clinic and our offer for an extra complimentary 15 mins of time with her is valid to the end of February.

Beth has now completed her Pilates training with the Qld Institute of Pilates and she now also available for ETS/Pilates bookings from Tuesday to Saturday at Ashgrove.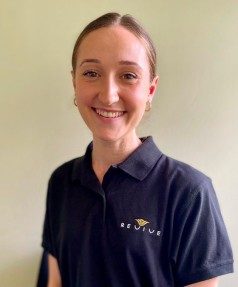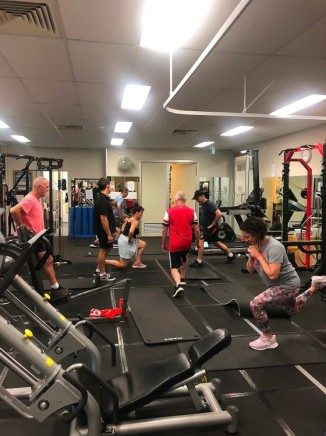 STRENGTH TRAINING FOR RUNNERSWORKSHOP
Our workshop was a great success with everyone getting involved and trying out some of Nick's running exercises.
We are planning on running (no pun here) this workshop again in 6 weeks - express your interest at Reception to hold your place.
Workshop is limited to 10 places.
FEBRUARY IS OVARIAN CANCER AWARENESS MONTH
Only 31% of Australians know that ovarian cancer has the poorest survival rate of any female cancer in Australia. This devastating disease suffers from a lack of awareness and progress, we will continue to spread evidence based information every Australian should know about this disease.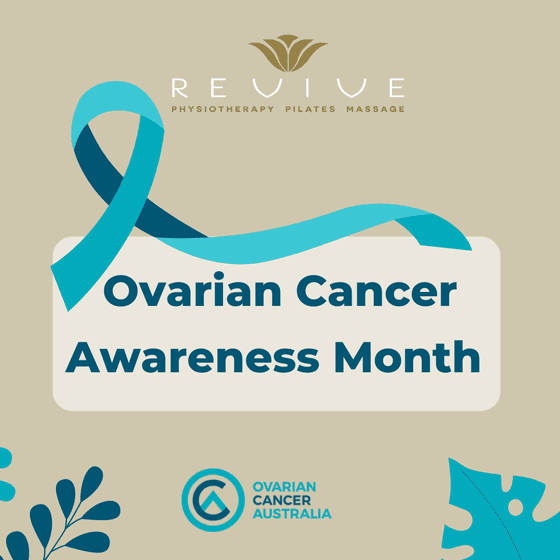 HOW TO HELP - 23RD FEB IS GIVING DAY
On 23rd Feb your donation will be matched by generous supporters of Ovarian Cancer Australia. Follow this link to make your donation:
Donate Here Donate Here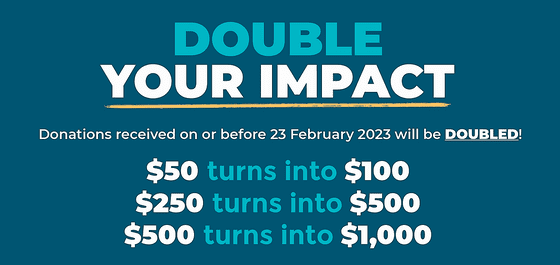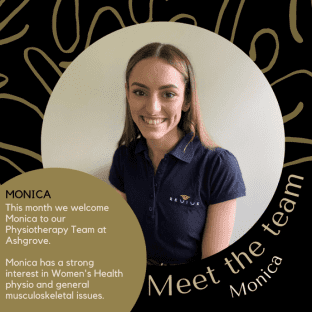 WELCOME MONICA OUR NEWEST PHYSIOTHERAPIST
Joining the team from 7th Feb we welcome Monica to Ashgrove. Monica has a passion for all things Women's Health, Pilates and general musculoskeletal issues. Monica will be available at Ashgrove Tuesdays, Thursdays and Saturdays
LAST CHANCE TO JOIN THE SUMMER RESET PROGRAM: