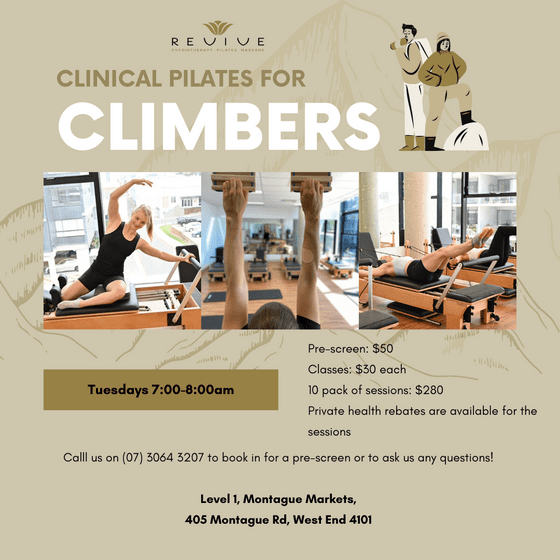 NEW CLASSES FOR CLIMBERS AT WEST END


We are launching a new service for climbers at West End. These circuit type classes will be lead by Mary our climbing physio either Tues or Thursday morning at 7 am for one hour. A half hour pre-screening session will be required before you can join these classes that are specifically aimed at climbers working on the areas they need to pay attention to the most. Please express your interest at reception and once we have the numbers the classes will start.
EXERCISE THERAPY BIG PACK SALE CONTINUES TO COB 30TH DECEMBER 2022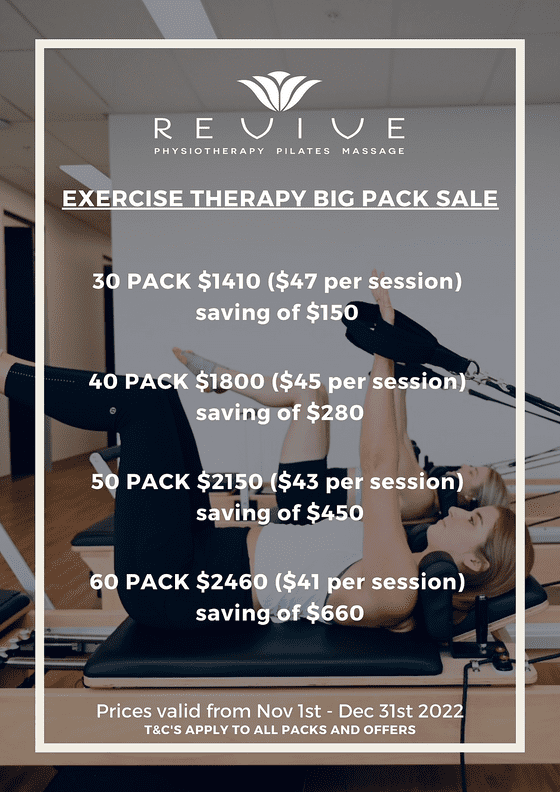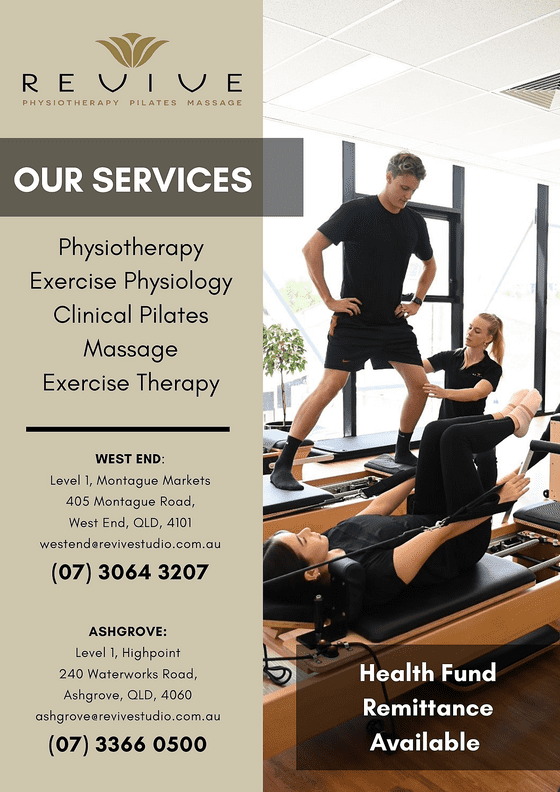 CHRISTMAS GIFT PACKS ON SALE UP TO COB 24TH DECEMBER 2022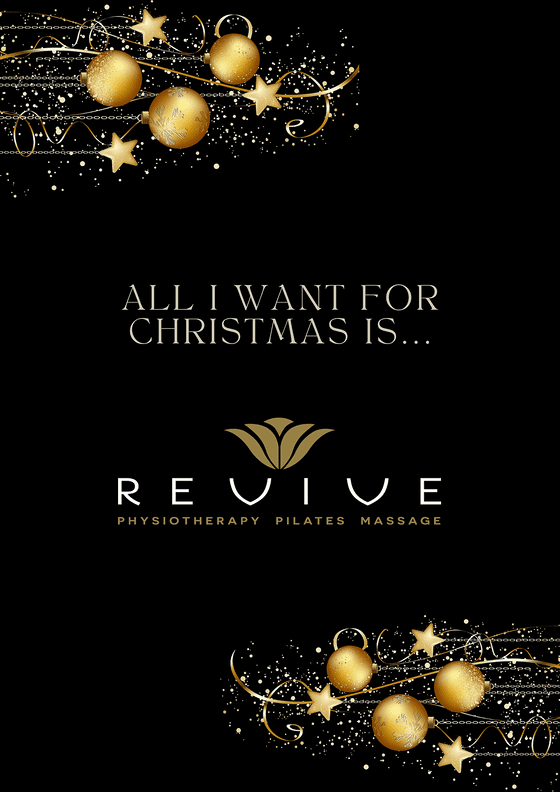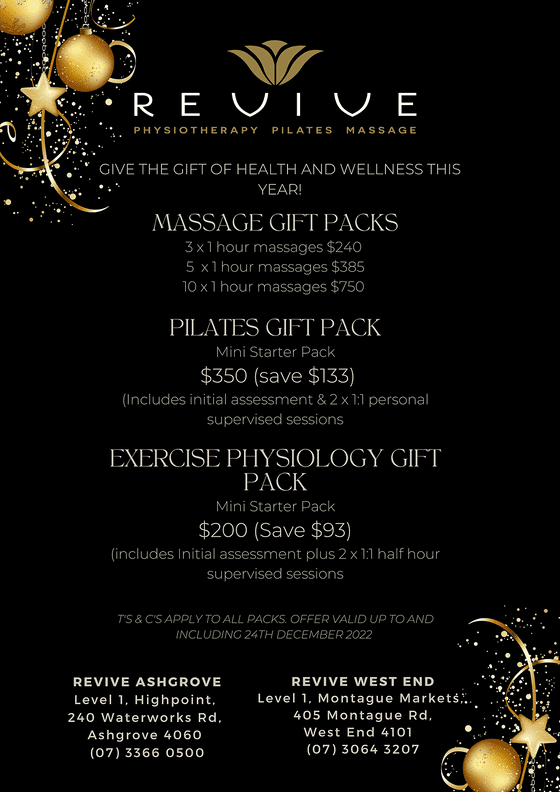 YULIA IS BACK AT WEST END!
We are excited to let you know that Yulia is back at West End on Tuesday, Thursday and Friday afternoons.
Yulia has a particular interest in managing hypermobile patients and in BPPV management (Benign paroxysmal positional vertigo).
Alongside this Yulia enjoys treating general musculoskeletal injuries, weekend warriors and emerging athletes.
Book now to see Yulia at West End.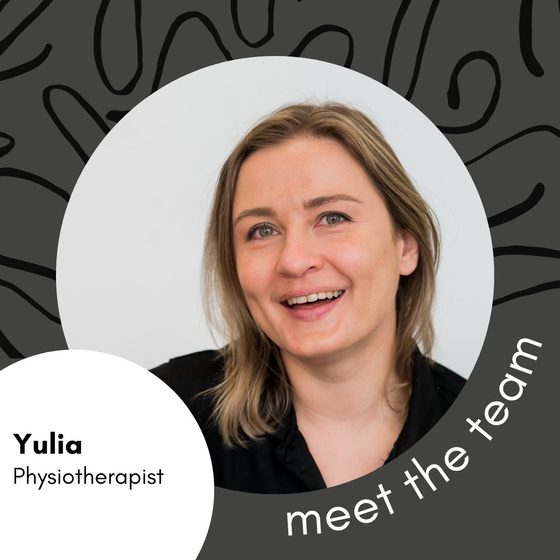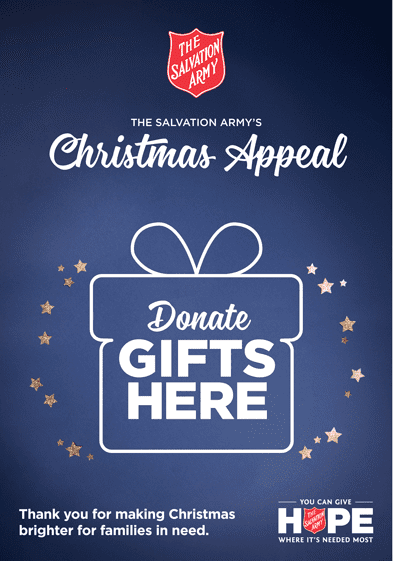 SALVOS CHRISTMAS APPEAL 2022 - DROP YOUR DONATIONS AT REVIVE
Don't forget that we are collecting toys (unwrapped ) and non perishable food items for this year's Savlo's appeal.
There is likely to be more people needing to access this wonderful appeal this year due to the increasing costs of living and housing. Being able to have a special treat at Christmas and give the kids a present will mean a lot to those in our communities that are doing it tough. Please have you donations to us before 17th December to allow time for sorting and wrapping.
Thankyou!
SPONSORED ATHLETE NEWS
Our sponsored athlete Lucy Stirling (@lucyclimbing) has just brought home a First place in the Open A Lead as well as a 2nd in combined and a 4th in Boulder all from the recent Australian National Sport Climbing Championships.
We couldn't be prouder of this amazing human and athlete and we are looking forward to more great things coming. Congrats Lucy - well deserved success xx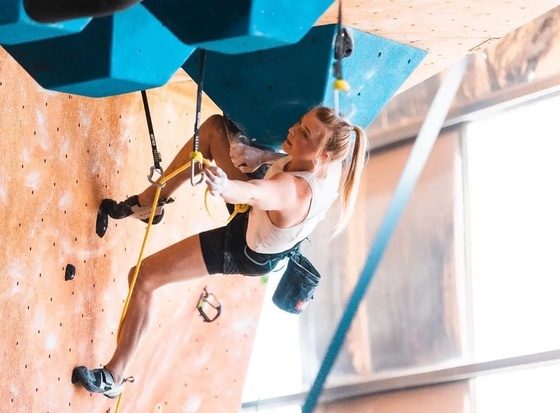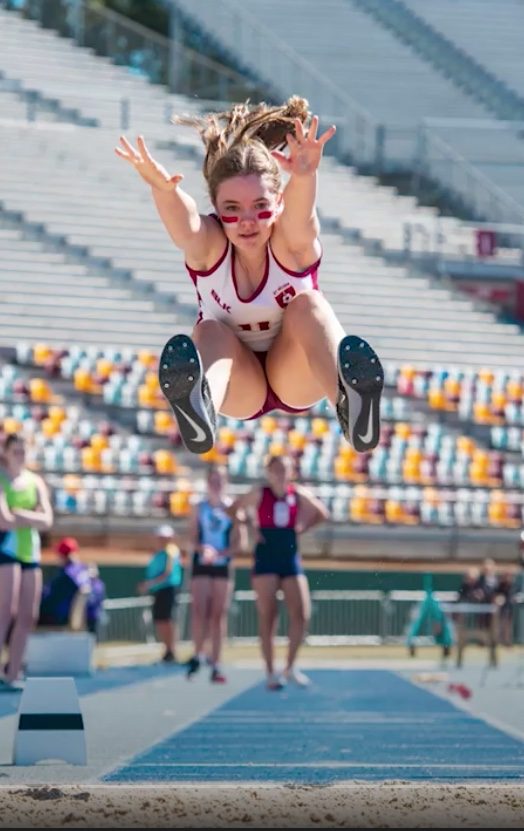 MEET OUR NEW JUNIOR SPONSORED ATHLETE SOPHIE
We are delighted to welcome our new Junior Athlete Sophie Moore to our Athlete support and sponsorship program.
Sophie's focus is track and field, particularly the 400m and triple jump. She has trained with an athletics squad for the past 5 years.
Sophie has been a part of various representative athletics teams for club and school, including the Queensland Track & Field Team for club in 2020.
Sophie also enjoys touch football and has played representative touch for both school and club.
From Sophie's mum: "Over the past few years, Sophie has had a run of injuries including knee issues, a stress fracture in her spine, and shin fractures from shin splints. I discovered Revive shortly after Sophie's spinal fracture, when I approached a former Olympian after a yoga class and asked her for advice.
She referred us to Julie Campbell at Revive, and the studio has been an integral part of Sophie's rehabilitation. Revive has supported Sophie in a myriad of ways, including physiotherapy, dry needling, Pilates, strength, gait analysis and referrals to other experts in their fields (such as nutritionists and sports doctors).
The staff at Revive are lovely and make Pilates lots of fun! They also provide a listening ear and words of advice when Sophie wants to talk, or when she needs a pep talk to adjust her focus away from her injuries and towards the many years she has ahead of her, doing what she loves."
PARENTS CHILDREN AND BABIES EXPO 2022
We had a great weekend at the Parents, Children and Babies Expo at the Brisbane convention centre over the weekend. We had a lot of interest in our services and spoke to many many expecting and new mums about how to best prepare for birth and how to manage after !Thanks to Sabrina for manning the stall and doing such a beautiful job representing Revive Women's and Pelvic Health services.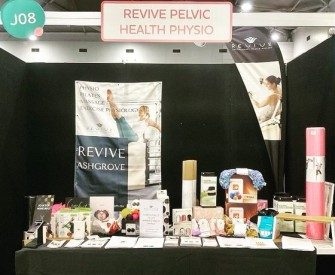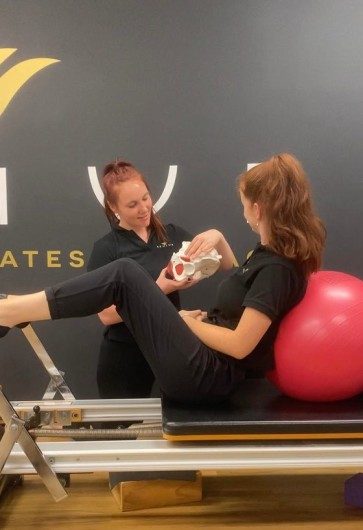 WE NOW HAVE MORE AVAILABILITY OF WOMEN'S HEALTH APPOINTMENTS AT BOTH CLINICS: BUT WHAT CAN A WOMEN'S HEALTH PHYSIO DO FOR YOU ?
PREPARE YOUR PELVIC FLOOR FOR BIRTH! 🤰🏼👶🏼 New evidence suggests that learning how to relax your pelvic floor muscles can make for a more effective PUUUUSHING stage during natural vaginal delivery! Our pelvic health physio team offer prepare for birth assessments to all our mums to be!
In this session we cover: - Education on common terms and birth aids that might be talked about during delivery so that you feel informed and in control -

An assessment of your pelvic floor muscle function including whether you can relax these muscles effectively - Fitting for SRC garments including pregnancy and recovery (remember some private health funds accept rebates on these too!) - Advice around perineal massage and when to start!
GIFT GIVING WITH REVIVE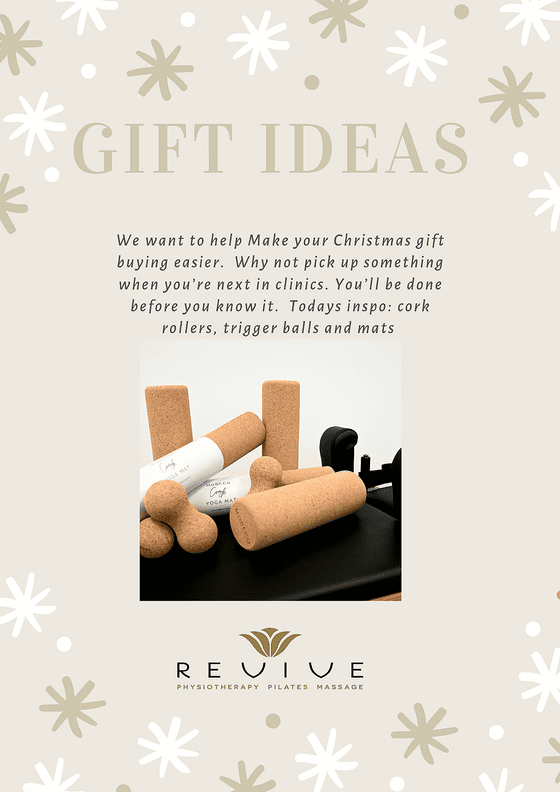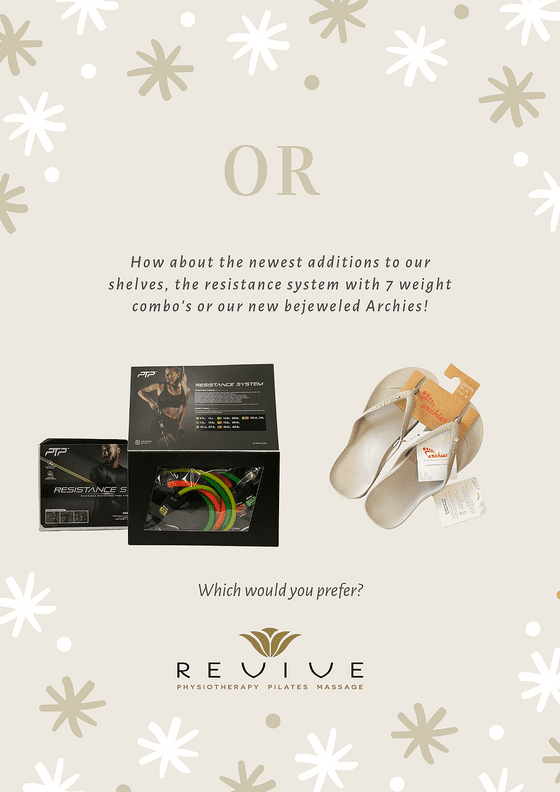 CHRISTMAS/NEW YEARS OPENING HOURS
ASHGROVE CLINIC
Fri 23rd Dec: 7:00am-1:00pm
Mon 26th Dec: CLOSED (Boxing Day)
Tues 27th Dec: CLOSED (XMAS PH)
Wed 28th Dec: 7:00am-6:00pm
Thurs 29th Dec: 7:00am-6:00pm
Fri 30th Dec: 7:00am-6:00pm
Mon 2nd Jan: CLOSED (NY PH)

Tues 3rd Jan - Returns to normal trading:
Monday-Thursday: 7:00am-8:00pm
Friday: 7:00am-6:00pm
Saturday: 7:00am-1:00pm
Sunday: CLOSED
WEST END CLINIC
Fri 23rd Dec: 7:00am-1:00pm
Mon 26th Dec: CLOSED (Boxing Day)
Tues 27th Dec: CLOSED (XMAS PH)
Wed 28th Dec: 7:00am-6:00pm
Thurs 29th Dec: 7:00am-6:00pm
Fri 30th Dec: 7:00am-5:00pm
Mon 2nd Jan: CLOSED (NY PH)

Tues 3rd Jan - Returns to normal trading:
Monday-Thursday: 7:00am-7:00pm
Friday: 7:00am-5:00pm
Saturday: CLOSED
Sunday: CLOSED
MERRY CHRISTMAS AND HAPPY NEW YEAR FROM US
From the entire Revive Team we would like to wish you all a safe and happy Christmas and and New Year. This year has been so full of high highs and some pretty low lows for many of us. We hope that in the middle of the crazy you found time for "you" and have reached some of your goals for 2022.
For being part of our community and loyal clients of Revive we say "THANKYOU"Here's looking forward to a healthy and happy 2023 and kicking some more health and wellness goals together next year.
Stay well - Julie and the Revive Team x