JANUARY NEWS 2022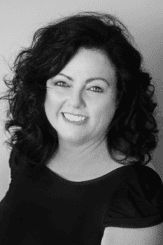 Welcome to the beginning of a brand new year - so full of promise and opportunities and chances to start afresh! And yet there is a sense of trepidation as we continue to do our best to live with Covid and the uncertainty and anxiety that this can create for some of us. I know 2021 was a difficult year for so many of us and now the challenge is to navigate another year of unprecedented issues that keep coming at us despite best efforts to make the most of a bad situation.
One of the best ways to stay calm amongst chaos and uncertainty is to live close to your beliefs and values and stay focused on your own "why". If you can get clarity around your values, your goals and daily habits tend to fall into place. So this year instead of a list of New Years Resolutions maybe try reflecting on what really matters to you and build your day to day routine around these as a priority. So if your number one value is fitness and health - eg. half an hour of exercise a day matters to you - make it a non-negotiable. Lock it into your routine and don't give it up for a meeting, lunch or other activity that isn't aligned with your "why". Small habits like this stacked on each other will create positve change without you even realising it.
JANUARY OFFERS 2022
Half Price Initial Pilates/exercise therapy assessment and program
$70 (save $70)
(purchase this offer and you qualify to purchase a special January start up pack of a further 5 sessions (2 more one on one hours and 3 small group sessions) @ 30% off full price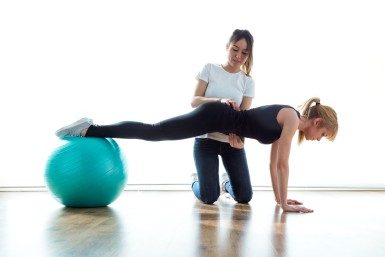 Blast into the New Year EP pack
$400 (save $220)
Includes:
Initial assessment and program and 12 half hour one on one gym sessions(health fund rebates available )
t's and c's apply to all offers and packs and all packs have expiry date


MEET OUR NEW STAFF
We are excited to be welcoming new staff onboard for 2022 and know you will love working with these special humans:
YULIA KHASYANOVAPHYSIOTHEARAPIST
(WEST END)


Yulia has an international background growing up in Russia and living past 10 years in Southern hemisphere. She completed her physiotherapy degree in New Zealand's University of Otago and now enjoys the balmy climate of Queensland. Yulia enjoys treating the variety of musculoskeletal conditions with hands-on and exercise-based methods, and has particular interest in educating her patients about health and wellbeing. Yulia treats her patients in holistic manner taking into account the whole person and not just the body part you came to see her for. Yulia is very detailed and pedantic in looking for the root cause of your problem and leaves no stone unturned when choosing the suitable treatment approach to help you achieve your movement goals. Outside the clinic hours you can find her dancing salsa, riding bike and scuba diving, or enjoying fine food and wines!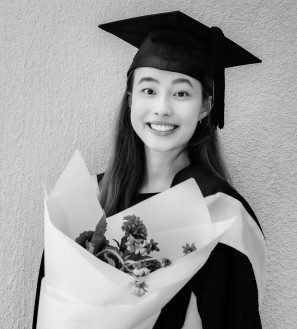 JEN LU

PHYSIOTHERAPIST

(ASHGROVE)
Jen graduated from Griffith University with a Bachelor of Physiotherapy Honours (Class I). Having gained clinical experience in acute tertiary and regional hospitals, Jen has encountered patients from all walks of life and across a lifespan. She has a genuine passion for helping people to regain function and improve their quality of life. Jen understands that pain can stem from a multitude of factors and is willing to work with you to navigate through it and identify the root cause. She focuses on a hands-on approach, combined with specific exercise therapy to assist in treating the problem. Aside from musculoskeletal conditions, Jen has special interests in chronic pain, neurological conditions, and women's health.
Jen also loves involving herself in the community having volunteered with Rosies – Friends on the Street, Tzu Chi Australia and became a member of the Youth Advisory Council at Headspace Southport for several years. Outside of physiotherapy, Jen loves to explore different hiking trails, try out new restaurants and cafes, and travel the world.

MATHISON CAMPBELL EXERCISE PHYSIOLOGIST
(ASHGROVE )

Mathison has recently graduated from her degree and now joins our EP team. Mathison will be a familiar face to our clients as she has been a part of our admin team while studying.
Mathison is excited to be moving into a clinical role at Revive and embarking on her career. She is passionate about making positive change in people's lives and offering her clients fun and innovative exercise programs.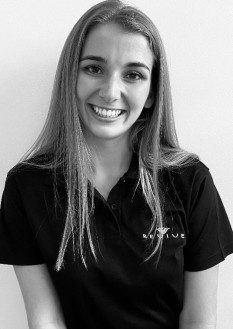 HANNAH DYER EXERCISE PHYSIOLOGIST
(WEST END)

Hannah has recently graduated from her degree in Exercise Physiology and is super excited to be beginning her career at Revive.
Hannah has always been interested in helping people and is passionate and excited about working with special populations of clients with complex issues and disabilities.
Hannah is always up for a challenge and loves to help her clients be the best and healthiest versions of themselves.