October News 2022
CRAW 2023
(CANCER REHAB AWARENESS WEEK)
On the 21st September Revive went pink to highlight Cancer Rehabilitation Awareness Week.
We are passionate about assisting oncology patients with their treatment and physical rehabilitation outside of the hospital setting. We believe that there are options for those wanting to integrate back into their communities and carry out their rehabilitation in a more "normal" setting. Our Oncology Physio Meg is based at West End where she works closely with our EP Hannah and also with Lisa our EP at Ashgrove. Reach out if you need to chat about how we can help in this space.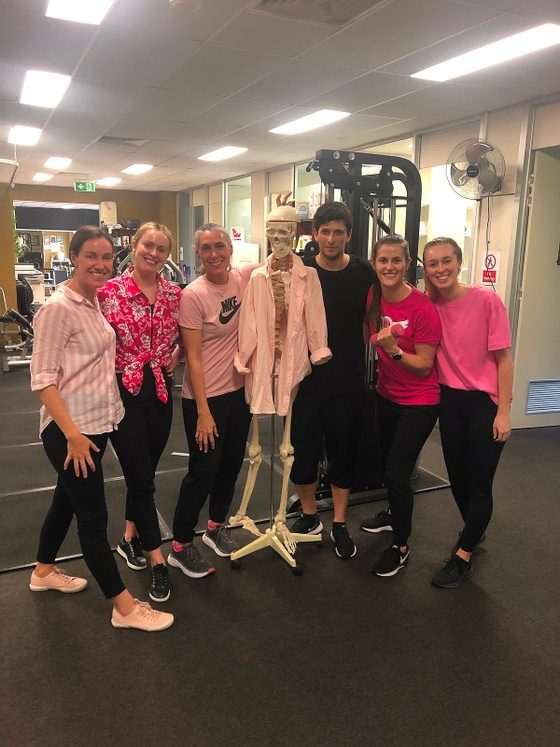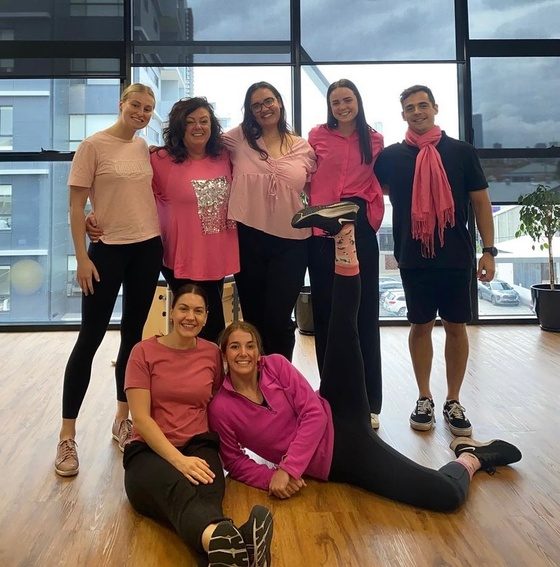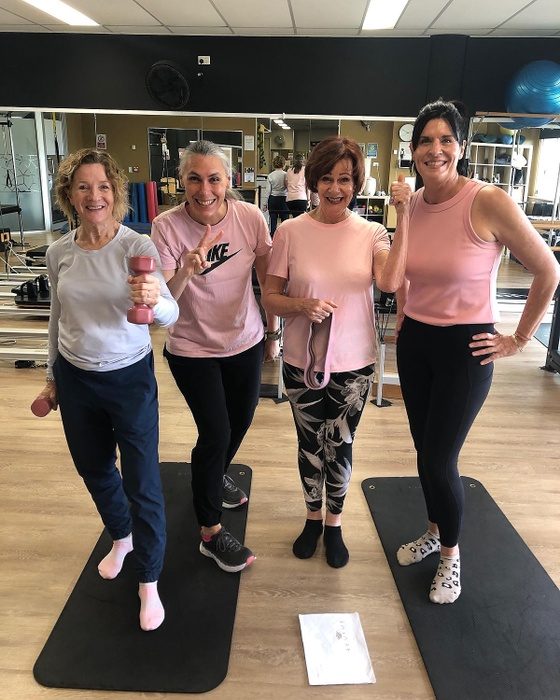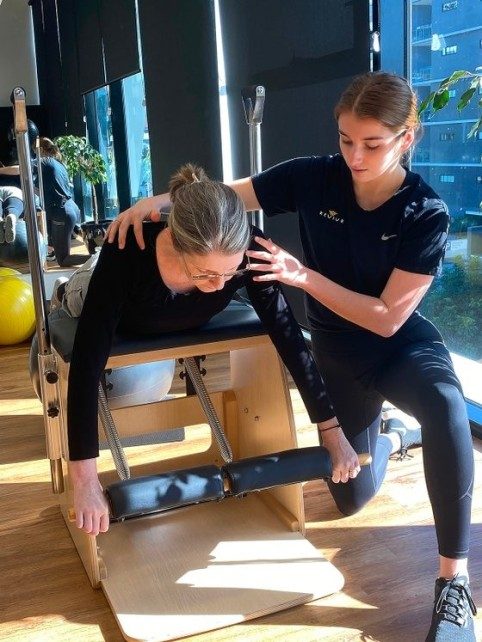 OCTOBER EP SPECIAL
Half price exercise physiology INITIAL start up pack
$244
Includes:
INITIAL CONSULT with one of our Exercise Physiologists
PLUS
ONE HOUR 1:1 SESSION
PLUS
EP GYM GROUP 5 PACK


OCTOBER MASSAGE SPECIALS
Save a further 10% off our Massage Packs this month:


3x 1hr Pack (Claimable) - $252
3x 1hr Pack (Non-Claimable) - $203


5x 1hr Pack (Claimable) - $405
5x 1hr Pack (Non-Claimable) - $333


10x 1hr Pack (Claimable) - $792
10x 1hr Pack (Non-Claimable) - $657

Please note:
You can only use the claimable massage packs with Mirko (Ashgrove) and Ai (West End).
You can only use the non-claimable packs with Ella (Ashgrove).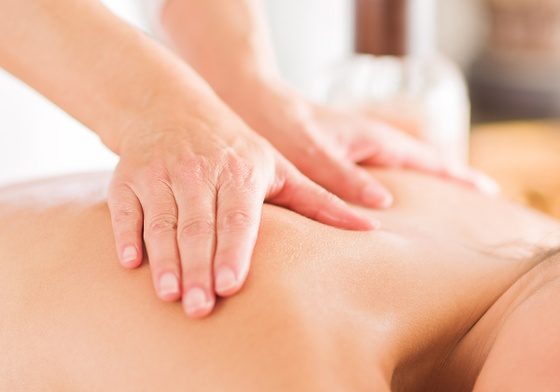 Welcome back Mary!
We are so happy to announce that Mary is back at Revive West End treating on Tuesdays and Thursdays. Mary is an avid climber herself and loves looking after fellow climbers.

For those of you who haven't had the pleasure of meeting Mary, please visit the link below to read more about her: https://www.revivestudio.com.au/admin/website/pages/edit/?page_id=/about-us/staff/mary-shea/
Welcome Sabrina!
A big warm welcome to Sabrina who is joining us as our newest physiotherapist to the Revive Team. Sabrina has experience treating women's health issues and is undertaking her masters degree in Women's health.

To read more about Sabrina visit here: https://www.revivestudio.com.au/admin/website/pages/edit/?page_id=/about-us/staff/sabrina-hopewell/
Welcome to our lovely new receptionists Kimberley and Ella!
In addition to the new physiotherapists joining us this year, we have two lovely new additions to the reception team, Ella (West End)  and Kimberley (Ashgrove)  We thank you for your patience and understanding while they learn the ropes of their new roles.
KLT WORKSHOP LAST MONTH AT ASHGROVE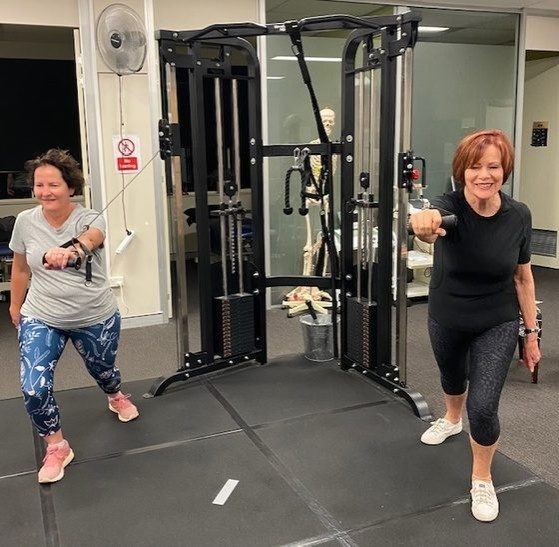 KINETIC LINK TRAINING WORKSHOP
Last month we ran a workshop for those interested in finding our more about KLT at Revive. This form of strength training is functional, fun and great for rehab and total body conditioning. The concept is to replicate functional movement patterns that we use everyday and retrain out bodies to move efficiently in these patterns to improve strength, bone health, fitness, balance and reduce pain and injury. Our EP's Lisa and Mathison are both trained in KLT and can guide you through the process of getting started. Why wait? Give us a call and book your initial consult - we then either set you up with a home program using resistance cords or you can do you sessions in groups at the clinic.


What we are Highlighting this month at Revive: 
World Arthritis Day
World Arthritis Day (WAD), is a global awareness day held every year on 12 October. WAD aims to help raise awareness in all audiences across the world of the existence and impact of rheumatic and musculoskeletal diseases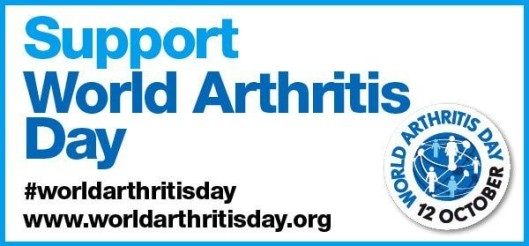 Odd Socks Day for Mental Health
Odd Socks day will be held this year on Friday 7th October to raise awareness for mental health working towards breaking down the stigma's surrounding mental illness. The clinic will be taking part by wearing funky mix match socks on the day and we encourage our clients to join in the fun and start some important conversations.
Reminder we have various patterns of our MoveActive grippy socks available at both clinics