November news and offers
As we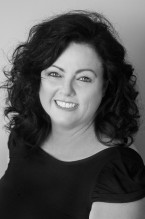 head into the silly season my thoughts turn to the challenges ahead!
Every year at this time of year - the prospect of surviving the last couple of months looms ominously andthoughts of coming out the other side without putting on some kilos and slowly killing my liver make me conscious that going into this potentially toxic time will be easier if I detox and prepare myself in advance.
So I'm personally committing to a pre-christmas detox to minimise the damage and not have January regrets about the excesses of December.
Detox can mean all sorts of things: I'm planning to clean up my diet, make sure my mind also gets a reboost and recharge with some regular meditation and yoga and make a commitment to the regular exercise.
Why not join me and get a head start on new year resolutions J We have great news about our new Nutrition services (with Taryn) and Naturopathy (with Allie - yes she's coming back!) See pg 4 for some specials to get you on track.
Have a great month!
Jules

WE ARE WHAT WE EAT…………….
Years ago we didn't have a full appreciation of the correlation between diet and physical health (joints, muscles, fascia, inflammation, bladder function, energy levels etc) but today there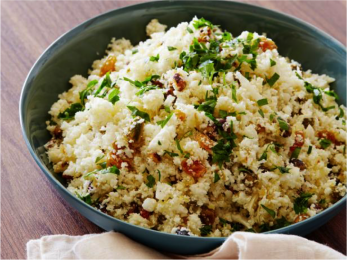 is a plethora of information and research about how what we eat affects our physical bodies in more ways than the concept that food is just fuel for the furnace.
One example of this is how gout can be brought on by eating seafood, red meat and other foods high in purines. There is a direct correlation between diet and the pain and inflammation that then occurs in the joints.
We now also know that there are certain foods that have an anti-inflammatory and alkalising effect in the body. Leafy greens are one of the main food group that can have this effect and help manage inflammation in your body. The following foods will help alkalise your body:
Gluten-free grains like brown rice and quinoa
Vegetables like broccoli, cucumber and asparagus
Leafy greens like spinach, kale and seaweed
Fruits like apples, apricots, avocados and bananas
Almonds and miso
Foods that tend to create acidity and inflammation are highly processed foods (like white bread, chips and some boxed cereals) , red meat, fried foods, alcohol, cheese, some seafood etc. Another factor to consider is making sure you are adequately hydrated. Drinking enough water to enable your body to function optimally – this can have an effect on your bladder and bowel function and your energy levels. If you don't drink enough water you will also find it harder to lose weight. Sometimes our bodies misinterpret thirst for hunger as well – so get sipping (2 litres a day and more if it's really hot and you're exercising ).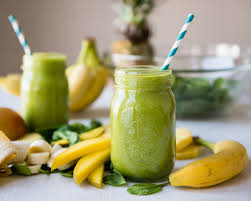 One easy way of getting your quota of green goodness is to consume a green smoothieregularly. Our favourite green smoothie recipe:
1.5 cups of coconut water or water
1 cucumber
1 green apple
1 punnett of spinach leaves
half small pinapple &/or 1 banana
DIET TIPS FOR JOINT PAIN AND INFLAMATION
Whether you're 23 or 73, you'll deal with some joint aches and pains at some point. Joint pain has many causes, but it's often a symptom of arthritis, an umbrella term for more than 100 conditions that cause joint pain, stiffness, and inflammation. But does it matter what you eat when you want to minimise the symptoms of arthritis and joint pain?
1. Keep It Simple
Although no diet is proven to cure or treat psoriatic arthritis, rheumatoid arthritis, or other inflammatory conditions, you can choose foods that will help with it. Go for items that haven't been highly processed. You want ones that are still close to their natural state.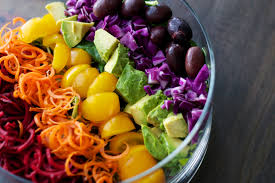 2. DON'T Avoid Nightshade Vegetables
Tomatoes, white potatoes, peppers, and eggplants are sometimes called "nightshade vegies"
Some holistic health practitioners say they fuel inflammatory diseases, like arthritis and lupus. But there's no proof of that. Take tomatoes, for example. They have lycopene and vitamin C that help curb inflammation. Chili peppers also have benefits.
3. DO Get Spicy
Paprika belongs in your spice rack. It lends flavor, color, and health perks to food. It's got capsaicin, a natural pain and inflammation fighter. You can also get capsaicin from chili peppers, redpeppers, and cayenne pepper. Other spices like ginger, turmeric, and garlic may offer similar health perks
4. DO Look Beyond Refined Starches
Foods like white rice and white bread don't have much fiber. To keep inflammation at bay, go with whole grains or whole wheat. You'll get lots of other nutrients, too.
6. DO Go Lean
Too much fat in your steak, pork, and lamb can promote inflammation. So can processed red meats like bacon, sausage, and hot dogs. Saturated fat might be one of the reasons for that. Look for lean protein. Beans, fish, tofu, and skinless chicken are also good options.
7. DON'T Shy Away From Fatty Fish
Eat two servings a week, particularly salmon, sardines, mackerel, and tuna. Fatty fish are one of the best sources of omega-3s, a type of fat that tames inflammation throughout the body.

NOVEMBER SPECIALS
MAT PILATES PACKS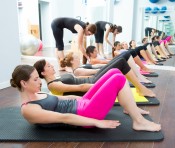 * Start up mat pack
Intro mat session plus 10 classes
$160 (save 80)


* 30 mat class pack
$420 (save $150)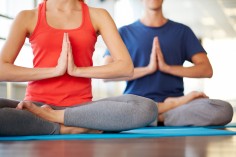 YOGA PACKS
5 pack - $80 (save $20)
10 pack - $140 (save $60)
20 pack - $260 (save $140)
We have an ongoing intro price for yoga - $30 for your first 3 classes (to be used within 3 weeks)

INTRODUCTION TO NUTRITION PAC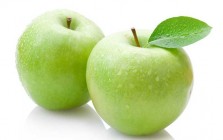 K
Initial consultation (45 mins)
2 half hour follow ups
Group Shopping trip with Taryn (get tips and strategies for tackling the supermarket)
$250 (save $75)

WHY IS CONSTIPATION A PROBLEM FOR YOUR PELVIC FLOOR?
It is fair to say that we have all experienced a bout of constipation during our life. There are many causes including changes to diet, hormonal changes and medications. Being dehydrated and not drinking enough water, general inactivity, anxiety and holding tension in the abdomen and pelvic floor can also contribute.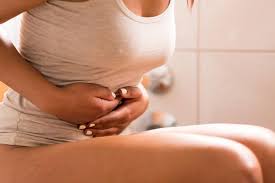 Repeat episodes of constipation can be stressful, painful and contribute to pelvic floor weakness via repetitive straining on the toilet.
Here are some simple tips to try and combat constipation:
Try to drink at least 6-8 glasses of water a day
Increase your fibre intake from a wide variety of foods listed below
Avoid low in fibre foods – most generally overly processed foods
Exercise for 30 minutes – walk, run, swim
Practice healthy toilet habits: Do not ignore the urge to go to the toilet and when you use the toilet give yourself enough privacy and time to pass stools comfortably.
High-fibre foods include the following:
whole meal breads, rice, pasta and flour
whole grain breakfast cereals such as bran, muesli and porridge
fruit and vegetables
seeds and nuts
NUTRITION AT REVIVE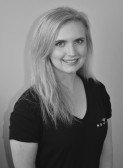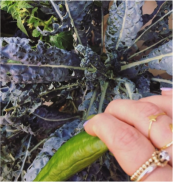 Taryn our Pilates instructor is also an experienced nutritionist and is available forconsultations.Taryn graduated from Queensland University of Technology with a Bachelor of Health Science majoring in Nutrition. Growing up she was always interested in her health so she decided that a career in the health industry was the appropriate career path for her. Taryn is passionate about health and wellness and thoroughly enjoys sharing her knowledge with clients helping them achieve their goals. Taryn's special interests include weight loss, mindful eating, gut health & intolerances and general health.
To celebrate the launch of this new service we have an "Introduction to Nutrition " on offer this month. See our specials section for details !
NATUROPATHY AT REVIVE
It's with much excitement that we can announce Allie Boot is returning to Revive !
Allie started at Revive in 2010 as a Naturopath and Massage Therapist. In 2014 she then spent 3.5 years working and travelling in E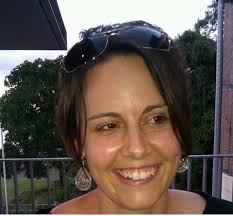 urope before returning to Revive in late 2017.
Using holistic therapies such as Remedial Massage, Dry Needling, Cupping, Nutrition and Western Herbal Medicine in consultations she uses a preventative approach to help manage acute or chronic disorders. Her areas of interest start with musculoskeletal, inflammatory, stress and digestive disorders but she has a keen interest in dietary and lifestyle influence in auto immune and hormonal conditions.
While abroad she worked with an elite womens cycling team (Sunsport Velo) and some of the GB Paracycling athletes providing holistic nutritional, supplement and lifestyle advice to their demanding training schedule and racing program.
In 2018 she will begin studying Bachelor of Health Science Acupuncture bringing a Traditional Chinese Medicine aspect to her range of treatments.
Allie can offer single therapies or a combination of the services above during her consultations.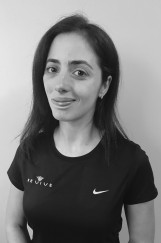 New massage therapist and more availability for massage
This month we are excited to welcome Jordana to our team. Jordana is a Brazilian Physiotherapist. Jordana graduated in 2006. She has experience working in hospitals and home care with a focus on rehabilitation. She has also worked with corporate exercise programs. In 2008 she trained to be a pilates instructor. She then began to focus her work on massages, lymphatic drainage and pilates classes. Jordana loves travelling and visiting new places and embracing new cultures.
We are offering an introductory rate for Jordana on Mondays (11 – 8pm) @ $79 for one hour.