November News from Revive
STAFF TEAM FUN DAY
Last week we held our bi annual team day at the Victoria Park Golf club. Our intention for the day was to have a fun day together to help the team hit the reset button on their own mental health, personal and work goals and to have some giggles together. Mission accomplished ! We have many budding artists and some groovy movers after showcasing our talents in an art activity and a lip synch competition. Kara's team won the lip synch but there was some pretty dodgy judging from Yulia on the day :)
WOMENS' HEALTH PLANNING DAY
On Tuesday the 18th of October, 4 women embarked on a treacherous and uncertain journey.
Their mission was to restore the pelvic health world at Revive to a new and glorious position, so that ALL pelvic floors could be victorious once again.

They fought rabbits of old and incorrect handouts (that just kept re-spawning from SOMEWHERE), they crunched numbers and proof read documents until their eyes rolled out from their sockets). They founded new research that debunked the many myths of the pelvic health land and set out to right the wrongs of all literature that came before them. With blood, sweat and countless mini snickers they got the job done.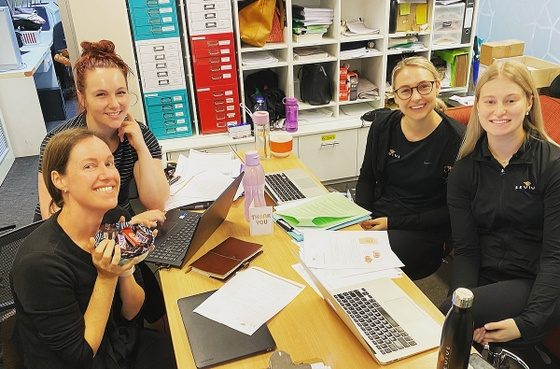 We are proud to say we now have:

Up to date information handouts for:

- Pelvic pain with focus on relaxation techniques
- Pelvic Floor stretches handout - with global focus on hip and lower back mobility
- Endometriosis info handout
- Postnatal info booklet
- Antenatal info booklet
- Perineal massage handout
- Prolapse info handout
- Guidelines for pessary support doc
- Bladder training for urgency/OAB techniques
- Trans tibial nerve stim handout
- Exercise sheets: postnatal mobility/strengthening, pregnancy mobility and general exercise handouts
- Stress urinary incontinence info handout

We have our WH in service topics booked out until Christmas. With a big focus on up-skilling in diagnosis of prolapse, as well as making sure we are across the latest research update on management of diastasis rectus abdominus and minimising risk of obstetric anal sphincter injury during child birth.
PELVIC HEALTH
We have arriving at the clinic new pelvic health equipment including vaginal trainers/dilators, pelvic tension release wands, contiforms among other educational and functional client resources. We would like to say a big thank you to Jules again for letting us have this time and from me, a huge thank you to Jess, Kat and Celia for being such Boss's at this. We got a lot done and our heads are a lot clearer for it, we are going to be in a much better position going forward to give our clients the best and most up to date evidence based information. Revive's women's and pelvic health is at such an exciting time and is growing very quickly! Loving being a part of it! (Sabrina )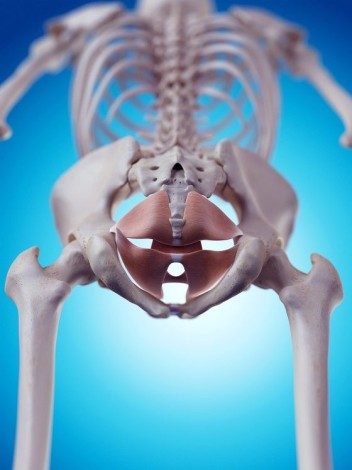 STAFF SPOTLIGHTS
ELISE
Admin Team Leader (Ashgrove)
Elise has moved into a new role at Ashgrove and is now our Admin Team Leader and Senior Receptionist at the Ashgrove clinic. Elise is a superstar at organising everything and everyone with grace and ease (and a little bit of bossy) and we are excited to see her grow into this new role. Congratulations to Elise!
PHOEBE
Admin Team Leader (West End)
Phoebe has also moved into a new role at West End and is now our Admin Team Leader and Senior Receptionist at the WE clinic.
Coming from a background in hospitality into health care admin, Phoebe is the ultimate hostess with the mostest and she's always up for a chat!
We are excited to see Phoebe embrace this new role and offer her a big congrats as well.
PRE-POINTE ASSESSMENTS AND DANCE PHYSIO IS BACK AT REVIVE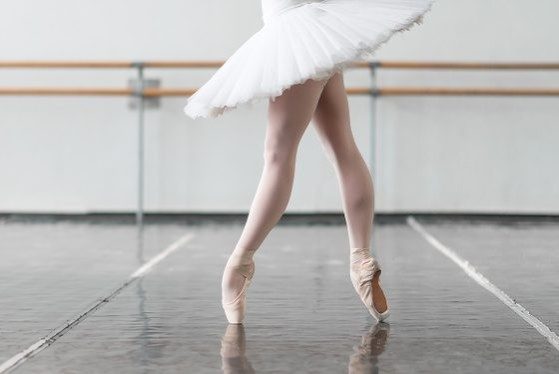 We are so pleased to let you know that we are offering these services again at Revive (both clinics).
Both Olivia and Celia have dance backgrounds and are ready and able to do pre-pointe assessments and look after any dance related injuries.
Just call your clinic of choice and book with either Olivia (Ashgrove) or Ceilia (West End).
NOVEMBER SPECIALS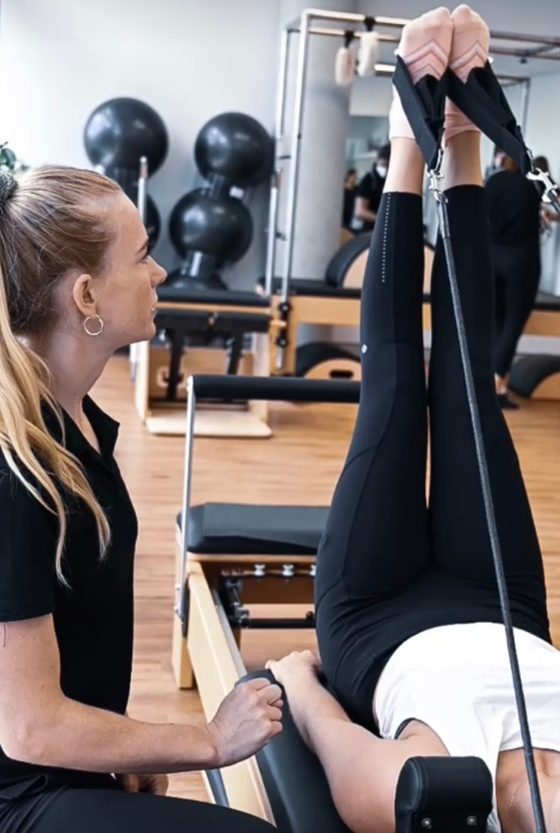 ETS/CLINICAL PILATES BIG PACK SALE!
For the whole of November and December we will be offering our large ETS/CLINICAL PILATES packs at reduced prices!


30 PACK $1410 ($47 per session)
saving of $150


40 PACK $1800 ($45 per session)
saving of $280


50 PACK $2150 ($43 per session)
saving of $450


60 PACK $2460 ($41 per session)
saving of $660


t's and c's apply
All packs have expiry dates
Offer valid to 31st dec 2022
PRODUCT SPOTLIGHT
Perfect for managing pelvic girdle pain, the Vulkan Core Stability belt has 2 lots of DETACHABLE compression straps so that you can feel the support where you need it and when you need it.
So if you're getting Monday morning hip pain, rolling into Tuesday afternoon back pain and by Friday the groins are singing, these guys have got you covered all the way
Vulkan SIJ Belt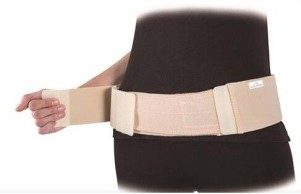 MOVEMBER
Movember is a charity which raises funding and spreads awareness for men's mental health and suicide prevention, prostate cancer and testicular cancer. To read more about the causes and the many ways in which you can get involved this month, visit their website here:
Movember Movember
Our very own Physio Nick will be raising funds by growing a glorious mo and joining in the Move for Movember challenge by walking/running 60km this month! To support Nick on his fundraising goal, we encourage you to make a small donation to the jars provided at reception or through his fundraising page below if you can spare some change.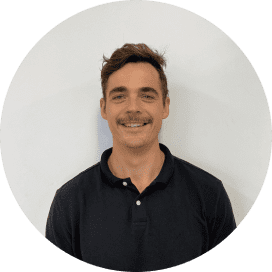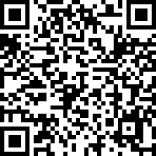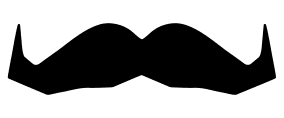 Support Nick Here Support Nick Here


WORLD DIABETES DAY
The theme for World Diabetes Day 2021-23 is Access to Diabetes Care. The focus of the campaign in 2022 is access to diabetes education, with the slogan "Education to protect tomorrow."

Regular physical activity is an important part of diabetes management and reducing the risk of type 2 diabetes. Whether indoors or outdoors, every step counts to help stay healthy! This year we are joining in by exercising in blue. We would love to see our Revive Family join the team in wearing blue this WDD on Monday 14th November
For more information about WDD, resources and how to get involved visit their website here: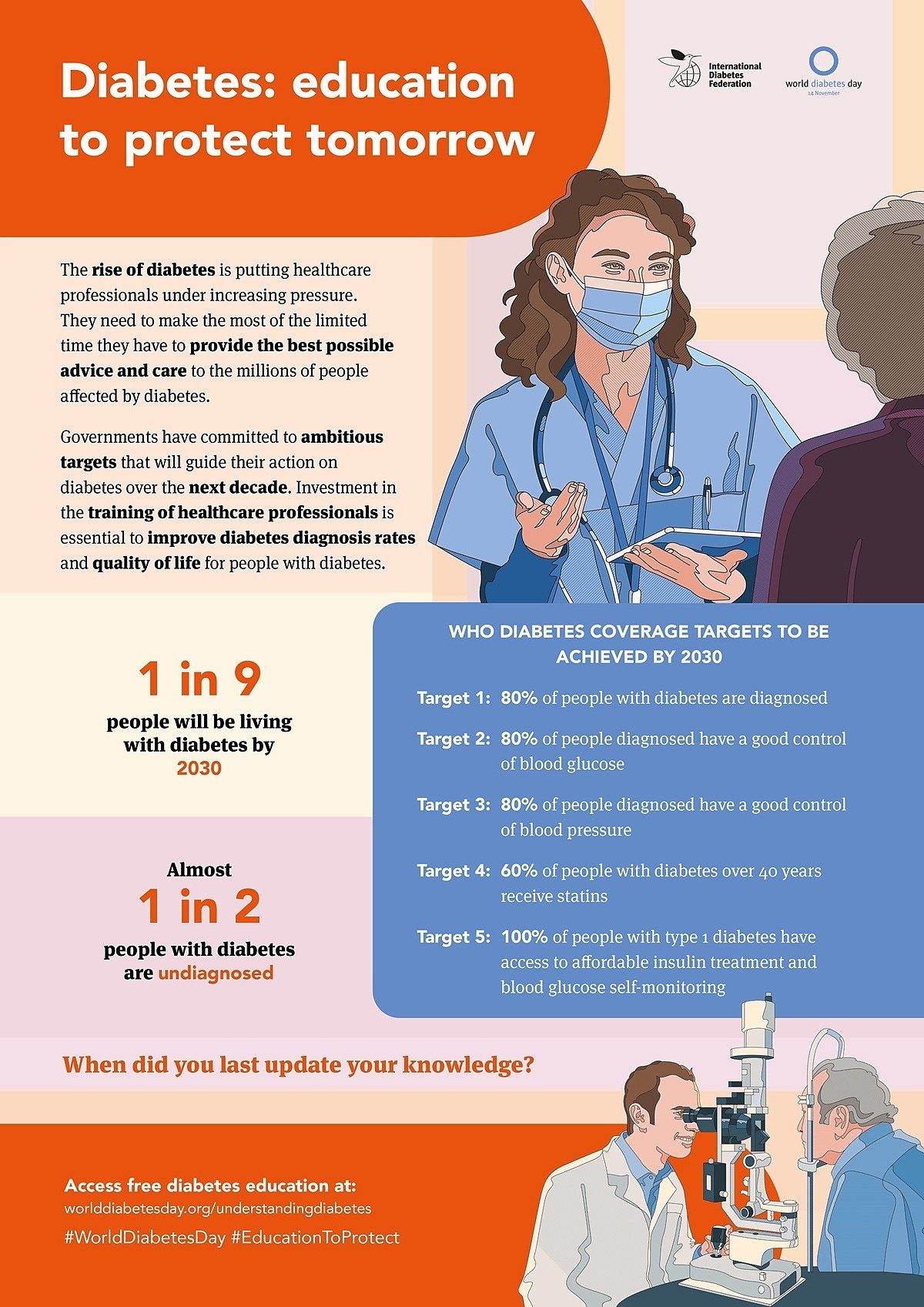 CHRISTMAS SHOPPING IDEAS

Not that we want to scare anyone but Christmas is but 7ish weeks away! We all know how time flies and we end up rushing our gift buying causing unnecessary Christmas stress.


To help you out we will have some great Christmas gift offerings for Pilates and Massage plus some great little stocking stuffers in the clinic pre-wrapped for your convenience. Think Move active Pilates socks, Amazing oils creams and bath flakes, trigger balls, pillows etc etc


Our Christmas packs will be on sale from December 1st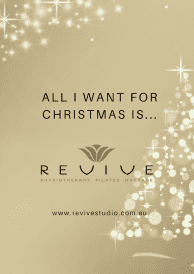 SALVOS CHRISTMAS APPEAL 2022
We are again participating in the Salvation Army's Christmas appeal and will be accepting donations from Monday 14th November. You can drop off non perishable food items and unwrapped gifts up to the 16th December to the clinic and put under our tree - and we will deliver to the Salvos by their final delivery date to allow them time to wrap and sort the gifts.
This year is likely to be a particularly hard year for those already under financial pressure with the rising cost of living so please consider sharing the true spirit of Christmas and help us make this years appeal the best one yet.