November News 2021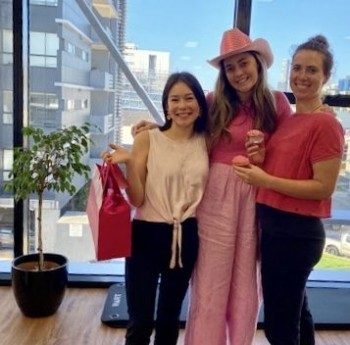 BREAST CANCER AWARENESS MONTH
We hosted a Pink day in October to draw awareness to Breast Cancer screening that has been neglected this year by many women due to Covid. We raised over $600 for the National Breast Cancer Foundation from our raffles. Thanks to all that bought tickets and congrats to our 2 lucky winners !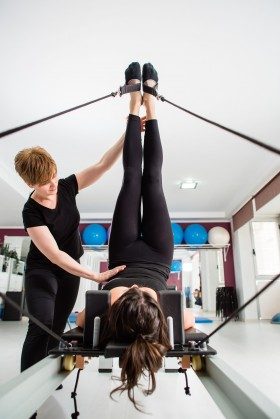 LARGE GROUP ETS/PILATES PACKS ARE NOW ON SALE UNTIL THE END OF NOVEMBER

30 pack ETS, $1290 ($43/session) Save $210

40 pack ETS, $1640 ($41/session) Save $360

50 pack ETS, $1950 ($39/session) Save $550

60 pack ETS,$2220 (37/session) Save $780

offers are valid until COB 30TH NOV 2021t's and c's and expiry dates apply to all packs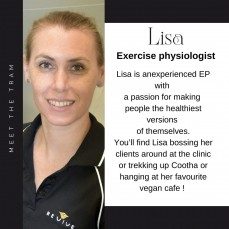 STAFF PROFILE: LISA FOX ASHGROVE CLINIC
Meet the wonderful Lisa - lover of 80's tunes and mini cucumbers, Lisa makes the most noise around the clinic adding a sense of fun and mischief to her sessions. Lisa runs our Diabetes "Beat It" and our Healthy Bones classes and is an advocate for all things healthy with a dash of "keeping it real". Lisa is also has experience in oncology rehab and joins our cancer rehab team.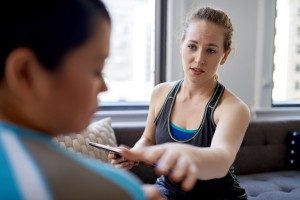 NOVEMBER OFFER
BOOK AND PAY FOR AN INITIAL PHYSIO CONSULT IN NOVEMBER AND RECEIVE A FREE HALF HOUR MASSAGE VOUCHER
offer expires 30th Nov 2021 Voucher must be used before 31st Dec 2021
BUILDING OUR TEAM AND CULTURE
OUR TEAM DAY WAS A GREAT SUCCESS - LOTS OF FUN AND GOAL SETTINGWONDERFUL VENUE AND FOOD AT "HILLSTONE ST LUCIA"