Meet Revive's Newest Junior Athletes!
Siena is currently in Year 8 at Mt St Michael's College. She loves competing in swimming and surf life saving at both a State and National level. This year she has competed in the school's CaSSSA competition, and last year competed in swimming state championships and Aussie surf life saving pool rescue championships. Spending time out of the water is a challenge for Siena at the moment, but with her Physiotherapy led Clinical Exercise Therapy program she is keeping on track with land-based training for when she can get back in the water.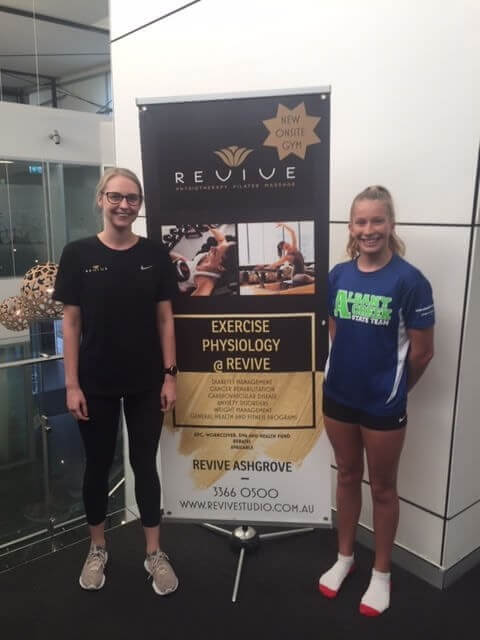 Siena is very excited to be receiving a sponsorship from Revive, as she will be able to work on her goal of improving her upper limb and core strength to be her absolute best for future competitions. Siena will have both Physiotherapy and clinical exercise services available to her to help with injury prevention and to manage any niggles that may occur during the year.
Madison is a highly motivated and energetic 15 year old, who is proudly competing in the U16 QLD State Triathlon team. In addition to high school (year 10 at Brigidine College), Madi's weekly schedule involves multiple training sessions specific to Triathlon: swim quad (Ambrose Treacy College), cycling (Nundah Criterion) and running (Lizel Moore's running group Kenmore). Madi also participates in the school's CaSSSA competition, enjoys lunch time netball/umpiring (WDNA and Centenary Netball Club), playing AFL (Kenmore Bears club) and spending time with her supportive family.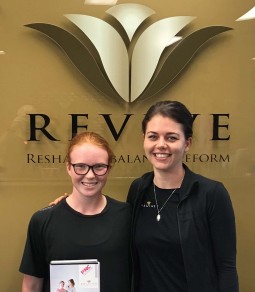 Madi's biggest goal is to compete in Nationals and aspires to study abroad and have a career in Physiotherapy. Having a sponsorship with Revive provides Madi with regular Physiotherapy input and clinical exercise therapy targeted toward her Triathlon goals. Through Revive Physiotherapy and Exercise Physiology services, Madi will be able to develop strength and power, improve flexibility and core stability, and receive injury management and prevention strategies, helping to improve her Triathlon performance.

We are very excited to welcome Siena and Madison to the Revive community, and are excited to see what their futures bring.