May News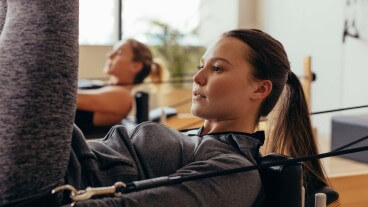 We hope that everyone has been managing with lock down, home schooling,  social distancing the wierdness of the last 6 weeks !  As restrictions start to ease we are all thinking about the journey out of Covid19 and what it will look like on the other side.  It is our hope that those of you who have had a break from routine (and along with that your pilates practice),  will return to your regular sessions at Revive.  We have some clients who have continued to attend the clinic for ETS/pilates throughout the last 6 weeks and we thankyou for trusting us with your health and wellbeing. 
For people who have current ETS/Pilates packs that have opted to not attend, we have put all packs on hold during the lock down period and this option remains until you are comfortable with returning to the studio.  We will be nominating a date in the future (when it is clearer we are well and truly back to "normal" ) at which time we will ask you to either return to the studio or nominate a return date to use the remainder of your pack.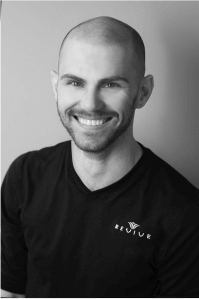 GLEN WILL BE BACK IN JUNE
We are excited to announce that Glen will be returning to Revive from 1st June and will be availble for the same hours as he was pre Covid19.   We know many of you have missed Glen and we all look forward to seeing his happy face about the studio again. We are working on some online classes with Glen that will be available soon to see us through the next month.  


WELCOME GRACE OUR NEWEST PHYSIO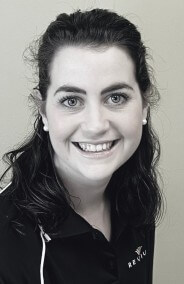 The newest member of our physio team is Grace  -     Grace graduated with a Bachelor of Physiotherapy (Honours) from the University of Queensland in 2015. Following graduation, Grace worked in a large sports medicine clinic here in Brisbane treating a variety of musculoskeletal conditions. She then moved to the United Kingdom where she gained experience working in the NHS before moving on to her real passion of working with performers. Grace has worked with multiple musical productions on tour and in London's West End.  Grace worked as a qualified dance and Pilates instructor prior to becoming a Physiotherapist. She attained her Pilates certification through The Pilates Institute of Queensland and has done extra training in this area for dancers. Her approach to treatment is holistic incorporating education, manual therapy, dry needling, exercise prescription and Pilates.  She is also able to offer vocal release for singers and understands its link with the neck and jaw.   Grace's background means she has a strong interest in treating performers and dancers of any kind. She is passionate about helping all patients reach their full potential and giving them the tools to excel in their chosen field.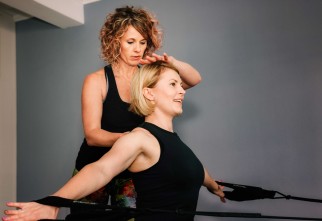 MAY OFFER
RESET ME ONE ON ONE
Let us get you restarted with your ETS/pilates with an hour reassessment, any necessary tweaks to your existing program and all you need to feel confident heading back into groups 
$80

Save between $40 and $60T's and C's apply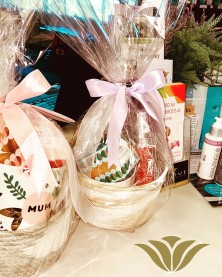 Mother's Day
No need to look any further for some great gifts for the Mothers in your life  - we have created some gorgeous gift bundles priced from $70 and gift vouchers are available for any amount.  
Save yourself a trip to the shops and pick one of these up when you are next in the clinic. Mother's Day is this coming Sunday :)
Goodbye Molly :(
We have said a sad goodbye to this lovely physio.  Molly is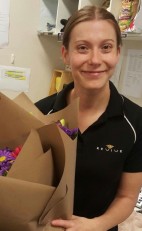 moving on to work for Qld Health in a rehab role in North Brisbane.  We wish her all the very best and thank her for the excellent care she has shown our clients. 
#missyoualready