May News 2023
Celebrating 5 Years of Exercise Physiology at Revive
Thanks to the wonderful Lisa who was our first EP at Revive we are celebrating the milestone of having EP services for 5 years at the clinics.
Exercise is the best prescription for many chronic diseases and EP's are well placed to help people with chronic disease live happier and healthier lives.

You can see an Exercise Physiologist for exercise programs to help with:

Diabetes
Cancer
Arthritis
Chronic pain
Cardio-vascular disease
Osteoporosis and more
We have a great EP pack on sale this month to make seeing an EP more accessible and affordable. Some private health funds have rebates available for EP services depending on your extras cover. See details of offer below: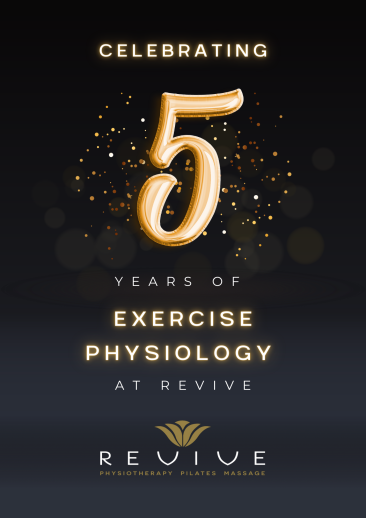 May Special - EP Pack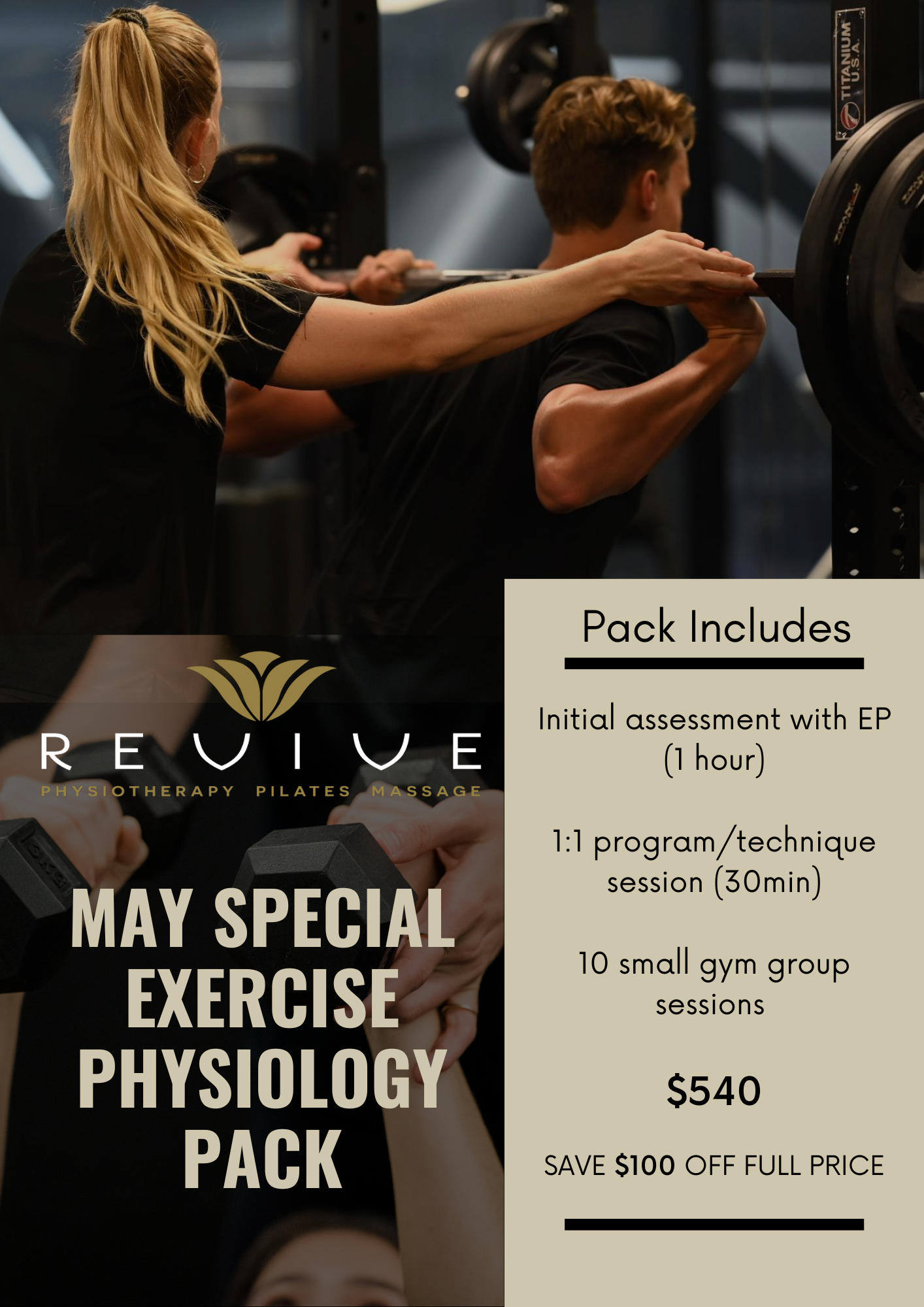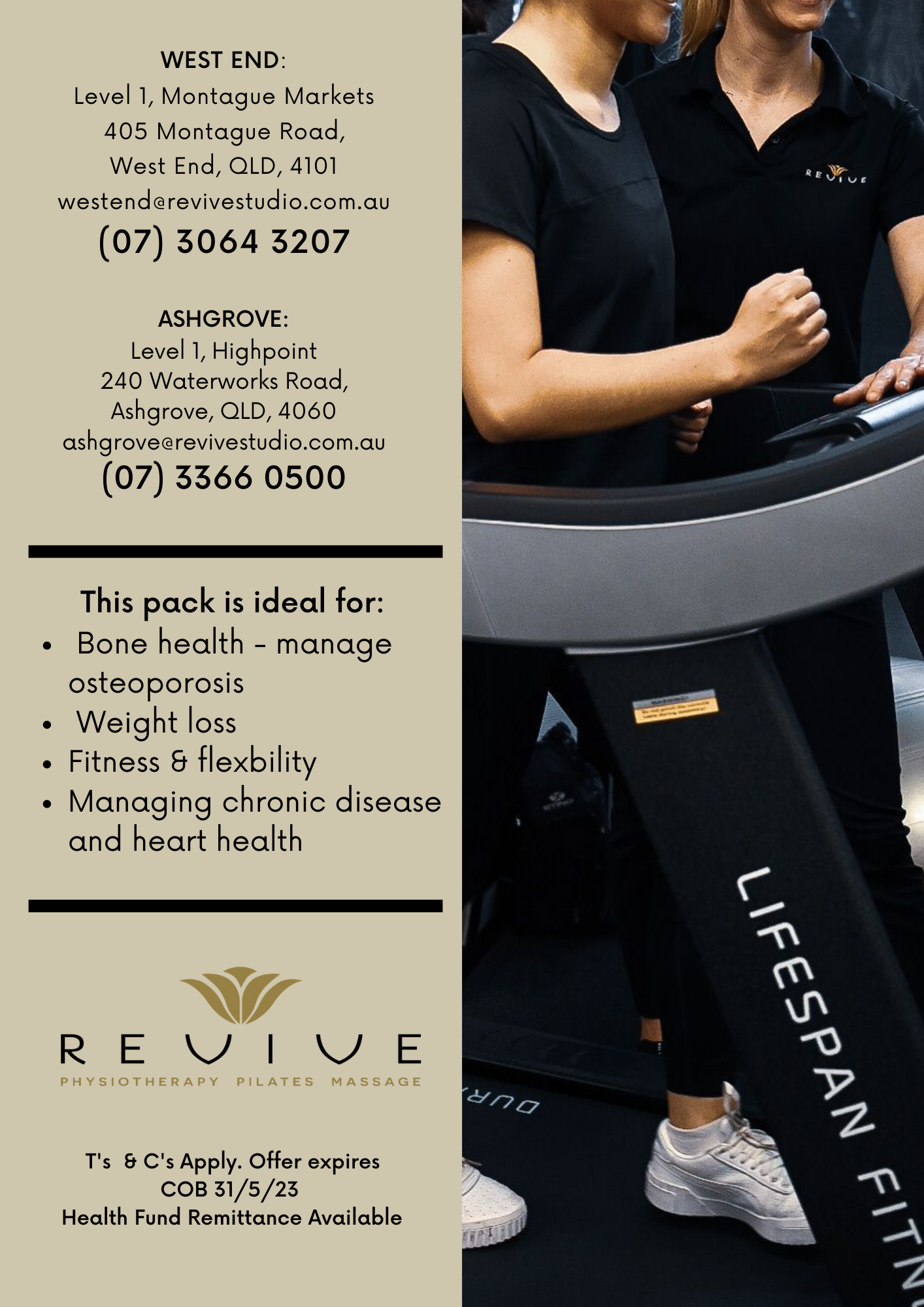 Staff News
We have a lot of exciting change happening around the clinics including some wonderful new additions to the Revive Team!
With Kara about to leave for her 3 month European holiday we have Anne- Marie joining the Ashgrove team as a locum to cover Kara's hours. Anne- Marie is an experienced Sports Physiotherapist with extensive experience looking after elite Tennis players.
Mirko is also Europe bound for 5 weeks and we have Keith coming in to cover his hours. Keith is a qualified and experienced massage therapist and will be at Ashgrove while Mirko is away.
We also welcome Maeve to our Ashgrove Physio team who will be stepping in as Kat goes on maternity leave. Maeve is an English Physiotherapist with 7 years experience and an special interest in pre and post natal exercise.

Amy - our newest Exercise Physiologist , also joins our teams and will be available across both clinics covering one on one and group sessions in the gym and pilates studios.
Meet the Team
Anne-Marie Cavanagh
APA Titled Sports Physiotherapist
Special interest in adolescent health
Ashgrove
Maeve Bagnall
APA Physiotherapist
Special interest in pre and post natal exercise
Ashgrove
Amy Short
Exercise Physiologist
West End and Ashgrove
Georgie Manson
Receptionist West End
Serena Herbert
Receptionist Ashgrove
Upcoming this Month
Heart Week 1-7 May

Heart Week is Australia's national heart health awareness week held in the first week of May each year. It provides an opportunity for the Australian public and health professionals to start a conversation about heart health and take positive steps to reduce their heart disease risk.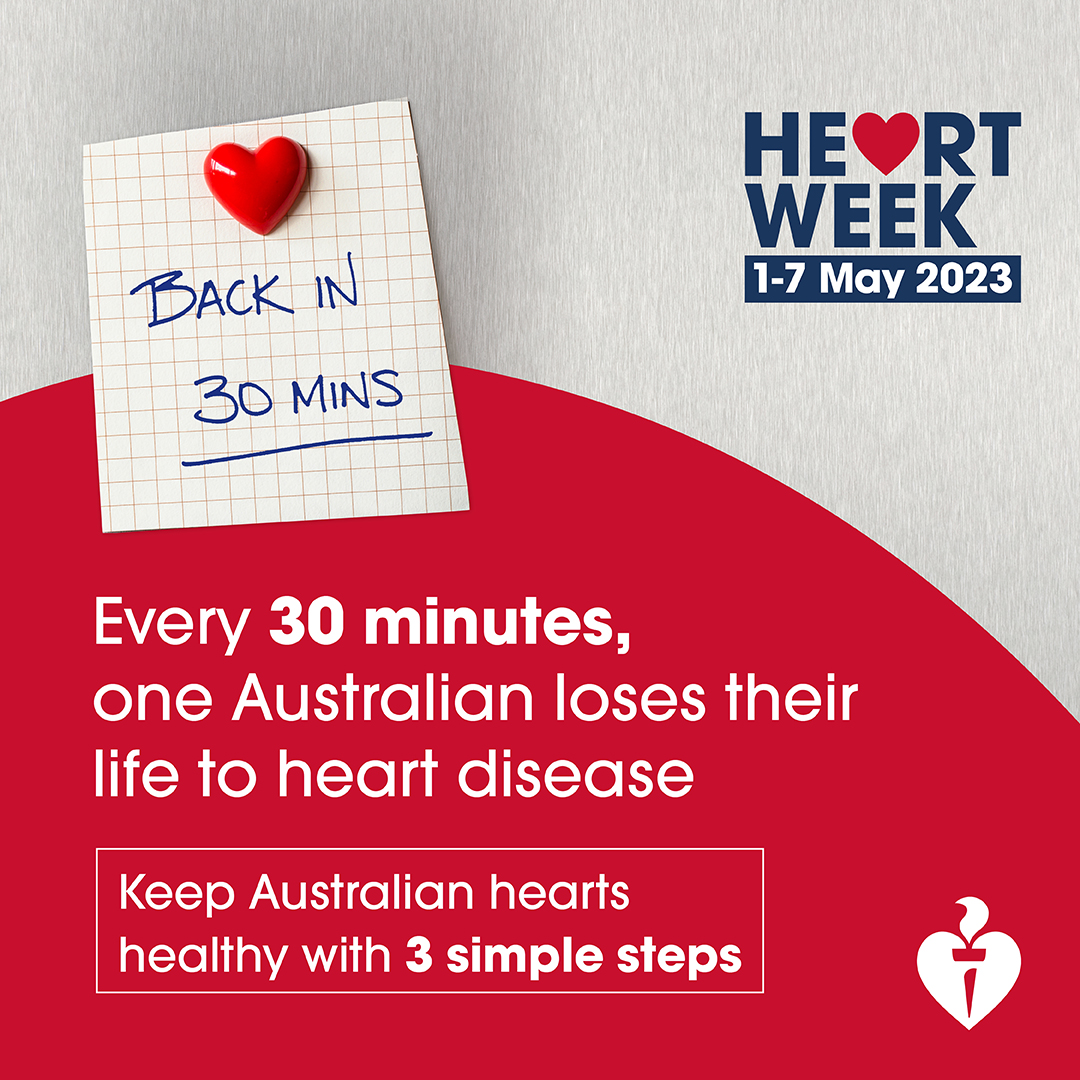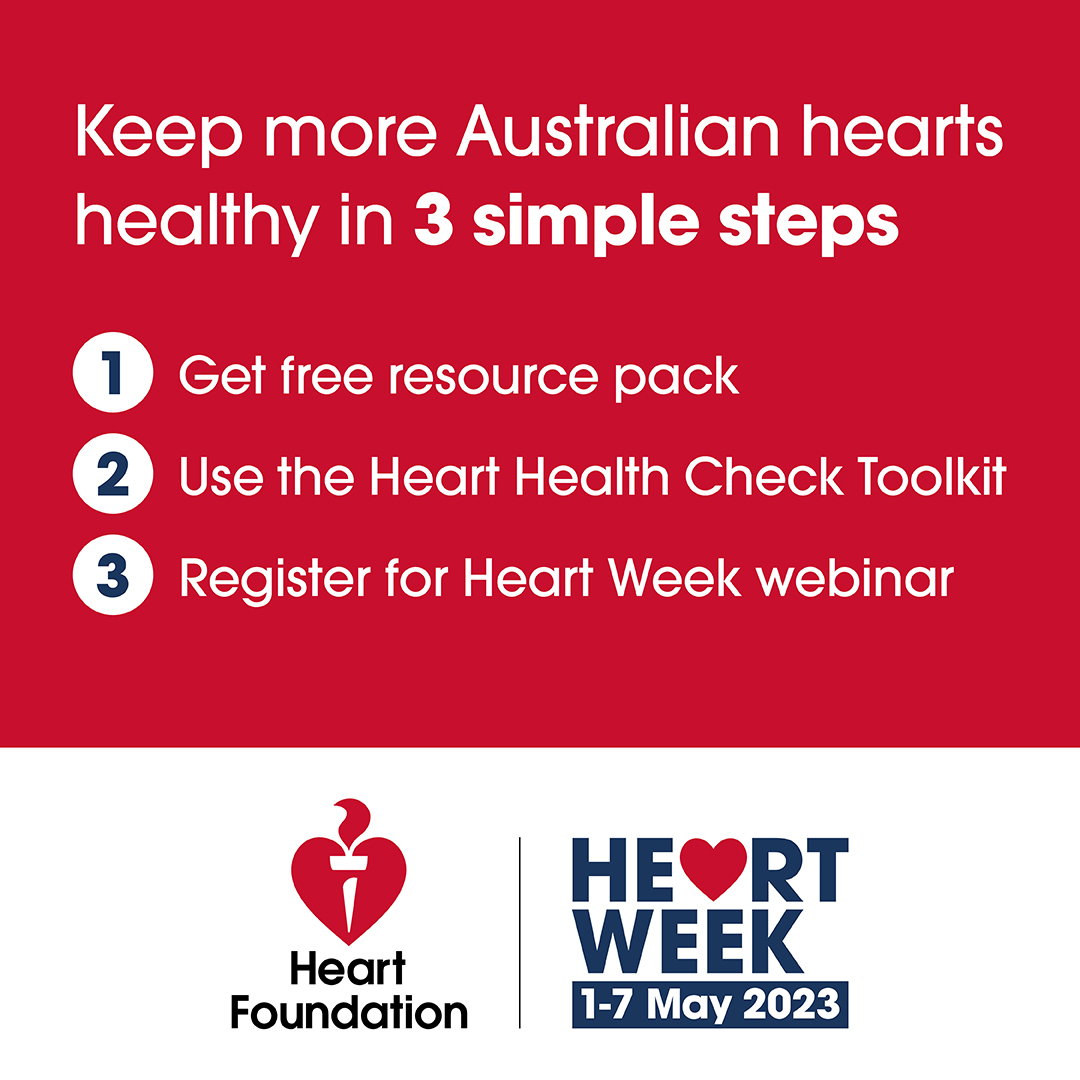 Exercise Right Week 22-28 May
Exercise Right Week is an annual awareness campaign aimed to highlight the benefits of exercise for health and well-being, and to help Australians to understand where to get the "right" advice for their individual needs.
The campaign is brought to you by Exercise & Sports Science Australia who is dedicated to helping Australians live healthier and more active lives.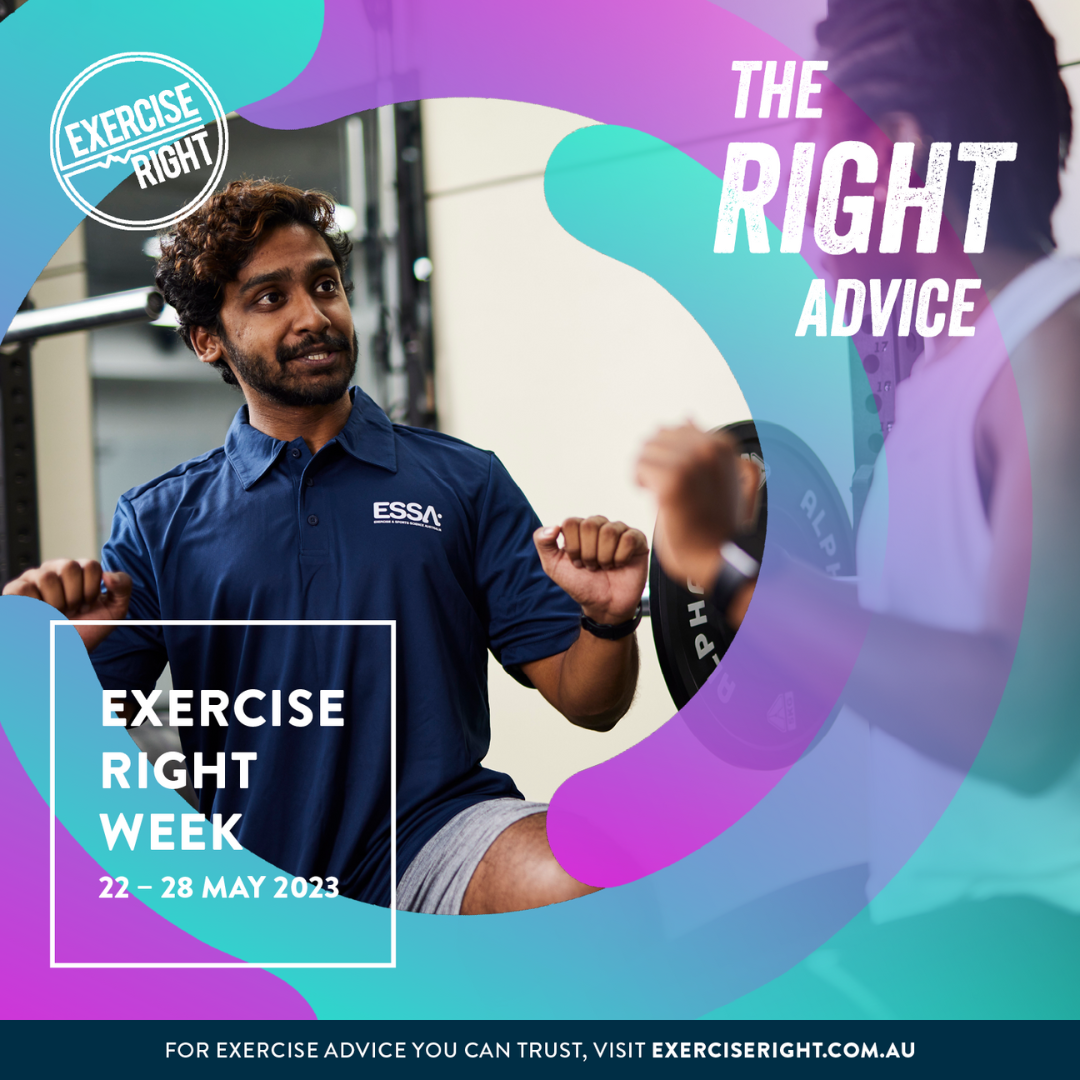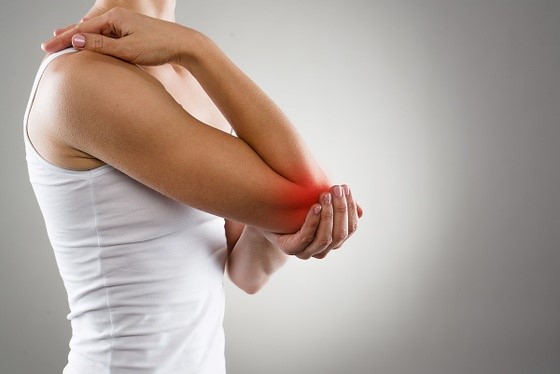 CLINIC CORNER - TENNIS ELBOW
Tennis elbow, also known as lateral epicondylitis, is a common condition that affects the outer part of the elbow. It is caused by overuse of the forearm muscles and tendons that attach to the lateral epicondyle (a bony bump on the outer part of the elbow).
Tennis elbow is not just limited to tennis players. It can affect anyone who repeatedly uses their forearm muscles, such as carpenters, painters, plumbers, and even computer users.
The onset of symptoms is sometimes without aggravation or apparent cause and can be common in peri and menopausal women as oestrogen levels drop.
Symptoms include pain and tenderness on the outer part of the elbow, loss of grip strength, and difficulty performing everyday activities such as opening a door, using a tin opener or gripping a pen.

Physiotherapy is one of the most effective treatments for tennis elbow. It aims to reduce pain, improve range of motion, and strengthen the muscles and tendons of the forearm. Physios also use modalities like dry needling, tape, massage and joint mobilizations and stretches. There may be referred pain involved as well so treatment will include managing any associated neck and upper back issues as well as localised treatment.

With the right treatment and exercises, most people with tennis elbow can recover fully and return to their normal activities without pain - early intervention makes a big difference in how long symptoms persist so don't wait to seek help if you have the onset of elbow pain!