March Newsletter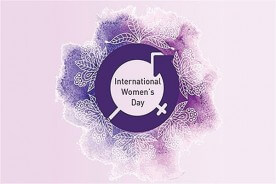 INTERNATIONAL WOMEN'S DAY 2021
"A challenged world is an alert world. Individually, we're all responsible for our own thoughts and actions - all day, every day.We can all choose to challenge and call out gender bias and  inequality. We can all choose to seek out and celebrate women's  achievements. Collectively, we can all help create an inclusive world.From challenge comes change, so let's all choose to challenge."
Monday the 8th is a day to celebrate the women who inspire us - those who are brave, those who are strong and those who choose to challenge.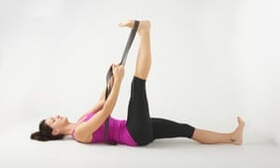 NEW STRETCH AND TRIGGER CLASS 

We have brought back our popular stretch and trigger classes on Saturday mornings @ 9am
$19 for casual class$180 pack of 10 classes 
BOOKINGS ESSENTIAL CLASS NUMBERS CAPPED AT 8
ASHGROVE MARCH OFFERS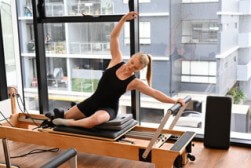 Stretch and trigger 10 class pack $150 (save $30)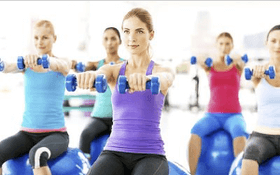 WEST END MARCH OFFERS 
West End Pilates start up pack continues : 
$570
Includes initial assessment
2 one on one hour sessions for learning program
10 small group sessions(save at least $400)


$80 MAT CLASS 10 PACK
Saturday morning classes only 
Taken in Community Hub room Gr floor 
7 am and 8 am classes 
classes limited to 10 people
WE HAVE STARTED HOSTING OUR MAT PILATES CLASSES IN THE COMMUNITY HUB ROOM AT MONTAGUE MARKETS !
We have had booked out sessions for our new classes held on the ground floor of the Markets and we will now be offering Saturday morning classes in this space.  We can accommodate 10 bodies only so bookings are essential.
Special offer this month $80 for 10 classes.t's and c's apply to all packs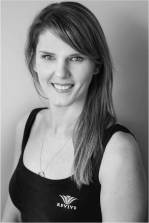 STAFF NEWS Veronica is back !  We are so happy to have Veronica back at Ashgrove after her maternity leave - she is available for appointments Mondays and Wednesdays.  Veronica is also stepping into a role as our Pilates co-ordinator and educator !
Ai is getting closer to leaving for her maternity leave in April.  She is feeling lots of kicks from her little one. 
Olympia is now available for appointments at West End Wednesdays and Fridays.