APRIL Newsletter - THE DANCE EDITION

Editorial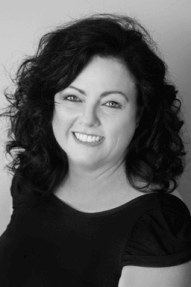 Welcome to April!  So nice to have the weather cool down a little and get some much needed rain finally.  This edition we are focusing on the Dancer.  Dancers are unique athletes that start their sport often from a very young age – this in itself means that young bodies are working under repeated and specific loads and this can cause injury and pain.  At Revive we are particularly well set up to work with dancers – we have experienced physios and instructors who understand the demands of dance and are passionate about helping dancers dance injury and pain free.
This month we are also working to remain compliant with recent new legislation around health insurance and pilates.  It's business as usual at Revive where we've been preparing for this change for some time.  "Pilates informed" exercises carried out under physiotherapy supervision remain rebatable with PHI's and we have information available at reception with more details on how you can continue to use your health fund to claim on exercise therapy at Revive.   If you just love pilates and want a workout for fitness and wellness benefits we now have SEP (STUDIO EQUIPMENT PILATES ) available at a reduced price – there are more people in the group and the sessions are 'freestyle' – there is a great intro offer on this new service as well.   Have a wonderful month – Jules


Revive for Dancers
At Revive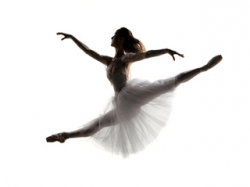 we have several physiotherapists and pilates instructors with strong dance backgrounds who have had extensive careers as professional dancers and choreographers. Our physiotherapists have expertise in treating the injured dancer, designing them functional strengthening programs and getting them back on stage where they belong
The most common dance injuries occur in the ankle and foot with overuse injuries being more prevalent than acute or traumatic injuries. In other words, it is more common for a niggle in the foot or ankle to become more painful over time than it is to sprain the ankle, for example. While painful joints are common, particularly in a growing body, it is also important to recongnise the difference between muscle and bone pain. Here is where your physiotherapist can help.
Other common injuries and conditions of the foot and ankle include :  ankle impingement, stress reactions or fractures of the foot, ankle sprains and bunions.  We can assist with the management of all of these issues.


Other common  dance injures include :
Patella-femoral pain
Medial tibial stress syndrome (shin splints)
Snapping hip gyndrome
Lower back pain
Hip Injuries in Dancers
Dance athletes are unique in that they require extreme ranges of movement, particularly at the hip joint. Consequently, it has been reported that up to fifty per cent of dance related injuries are of the hip. Most dancers commence training at a very young age, and the number of hours spent training increase considerably as the athlete moves into adolescents. Dancing is the third most popular physical activity for adolescent girls, with up to 35% of female teens participating in the sport.
The most co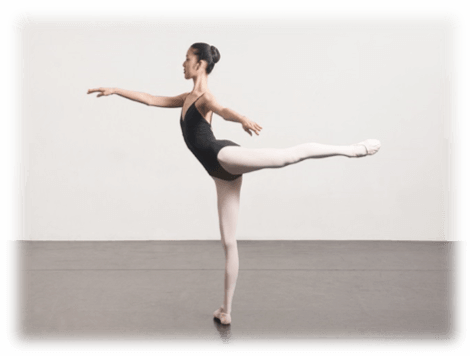 mmon hip injuries that dancers undergo are related to increased range (hypermobility), labral tears or impingement. Dancers may also have developmental conditions such as hip dysplasia that may also cause pain.
Pain is usually experienced at the front, to side of the hip, or deep in the buttock. It may involve a catching sensation or a sense of reduced hip range.
Conservative therapy with your physiotherapist is aimed at correctly diagnosing and treating your condition. Treatment usually consists of hands on therapy as well as a strengthening exercise program to provide additional stability around the joint and unload structures that are under increased strain.
Beginner Hip Strengthening Exercises for Dancers
 Are developes, plies and pirouettes making your hip sore? Try these basic hip strengthening exercises to help support and stabilise your joint.
Hip Flexor: Hip Suck

Deep Hip Rotator: Activation

Wall Squat: Level One

Leaning over a bed or padded table, as in photo, draw head of thigh bone up into hip socket.
Hold for 6 seconds. Relax.
Repeat 10-12 times.

Start lying on your tummy with your knee bent and slightly abducted (out to the side).
Feel for your deep hip rotator muscle
Swell the muscle into your fingers.
Hold for 6 seconds.
Repeat 10-12 times.

Feet hip width apart and heels about 20 cm from the wall. Slide down the wall, bending the knees and hold for 30 seconds.
Repeat 6 times.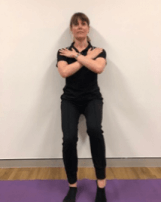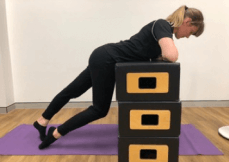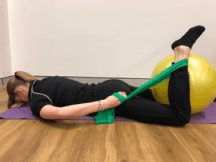 APRIL SPECIAL OFFERS
APRIL 2019 REVIVALATES BIG PACK SALE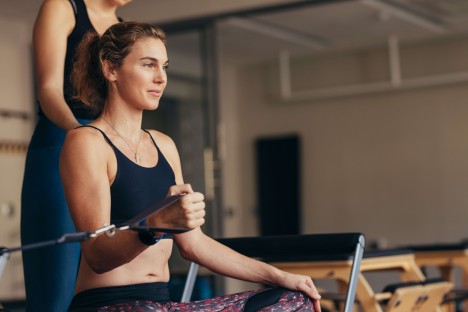 30 PACK
$1290 ($43/ SESSION) SAVE $150
40 PACK
$1640 ($41/SESSION)
SAVE $280
50 PACK
$1950 ($39 /SESSION) SAVE $450
60 PACK
$2220 ($37/SESSION)
SAVE $660
OTHER APRIL OFFERS:
REVIVALATES START UP PACK
(CLINICAL PILATES + GYM + FUNCTIONAL TRAINING)
$450 (SAVE $184)
Includes Initial assessment
2 more one on one hours
3 small group sessions
(Claimable on health funds)
RUNNING ASSESSMENT
$40 OFF RUNNING ASSESSMENTS NOW $120
(INCLUDES VIDEO AND HOME PROGRAM)

STUDIO EQUIPMENT PILATES INTRODUCTORY OFFER
$280 FOR 10 PACK
(MUST HAVE A 30 MIN PRESCREEN AND MUST BE INJURY FREE)
Not claimable on health funds



Posterior Ankle Impingement in Dancers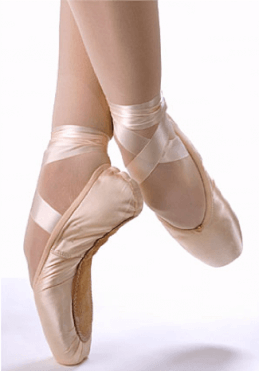 Posterior ankle impingement is a common cause of ankle pain in ballet dancers. This condition also goes by the name of os trigonum syndrome or nutcracker syndrome (due to the way the tissue around the ankle is squeezed together – not after the famous Christmas ballet).
Ballet dancers are particularly prone to this type of condition due to the repetitive plantarflexion that their discipline requires of them, as when they are in the demipointe or en pointe positions. It is believed that this repetitive action can be responsible for the development of an accessory bone called the os trigonum This small bone forms at the back of the ankle and causes soft tissue to become impinged or pinched, leading to pain.


Most dancers with posterior impingement are aware of a reduction in their ankle range as well as pain behind the ankle with in the en pointe position. The condition is often misdiagnosed as Achilles (or other) tendinopathy or strain. To confirm diagnosis an x-ray with the patient in the en pointe position should be taken.
Conservative (non-surgical) therapy is often very successful and should be the first line of treatment for dancers presenting with this condition. Treatment usually involves joint mobilisation and traction, as well as a specific strengthening exercise program. The condition can take several months to resolve fully.
Injury Prevention in Dancers
Due to the extreme ranges of movement required at the joints and of muscles, as well as the repetitive nature of the activity, dancing is a sport that comes with its fair share of injuries. Try and stay injury free with these simple tips:
Eat well and stay hydrated before, during and after training.
Get enough rest and avoid overtraining.
Participate in cross-training exercise to strengthen all aspects of your body.
Wear proper footwear.
Always warm up prior to training.
Lead a healthy lifestyle and get to know your body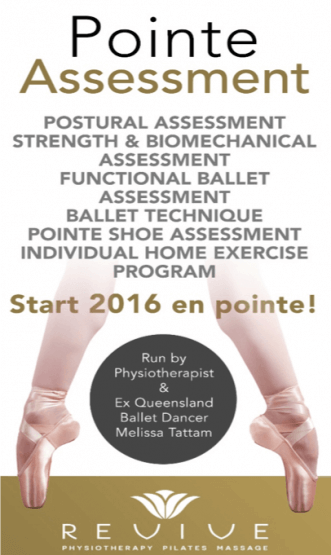 Meet the DANCE Team
Melissa Tattam
Physiotherapist
Melissa had a 15 year dancing carrer as a soloist for the Queensland Ballet Company, principal with the Tasmanian Ballet  Company and various leading roles with Collusion. She has performed extensively overseas and as a physiotherapist, has aided treating the French Ballet Company for their 2016 Brisbane season.

Joanne Manning
Physiotherapist
Joanne lived in New York for 20 years where she had a successful career dancing on Broadway, choreographing musical productions for both Broadway and London's West End. She has worked with New York City Ballet and was herself an apprentice with the Queensland Ballet.

Glen McCurley
Pilates Instructor
Graduating from QUT with an Associate Degree in Dance, Glen has since had an extensive dance career including working with Opera Australia, The Victorian Opera, Australian Dance Theatre and various other companies. Glen has worked internationally and has completed pilates training both in Australia and overseas.

STAFF NEWS
This month we sadly said goodbye to Anne (after 10 years with Revive ).  We will miss Anne enormously and wish her every success in her next adventures.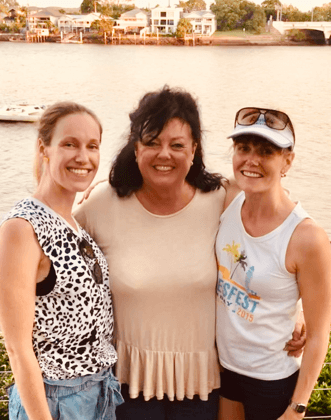 Trish will be finishing up this month to rest up before her baby is due.  We are very excited to be welcoming another Revive baby to our family soon.
We can also now announce that Mel and Caroline are also expecting later this year.