THE WOMEN'S HEALTH ISSUE

Editorial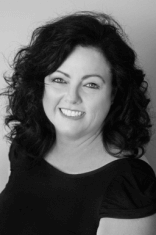 Well winter is well and truly here this week.  Brrrrr – how hard is it to spring out of bed at the moment?  We've been pretty busy at Revive the last month with some of our physios attending courses and manning stalls at expos and the like.  We love getting into the community and talking to people about what they need and value in health care services.  When setting up at the Walton Bridge reserve on Sunday for the Gap Health and Wellness Expo,  it struck me that we offer what must look like a bewildering array of services and that finding your way to what we can help you with the most could be difficult.  If you are unsure of how to best tap into what we offer, our lovely receptionists are more than happy to help you book the best appointment for your needs – so don't be shy  - chat to us to  make sure you get matched to the best therapist and service for you.
Have a wonderful June –
Jules x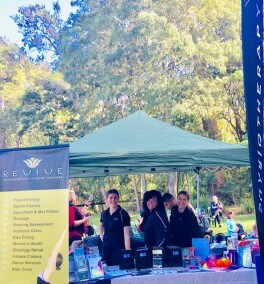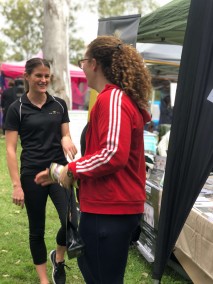 Women's Health Services at Revive
At Revive we understand that women's needs change throughout the lifespan. That's why we offer a broad range of services to help you out, no matter your age.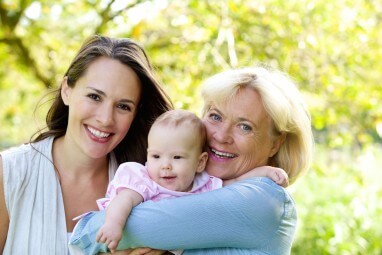 We offer in depth pre and post-natal care including exercise classes, education and physiotherapy treatment. Our physiotherapists with special interests in Women's Health are trained to assess pelvic floor integrity and function. They are also able to aid with musculoskeletal aches and pains related to pregnancy, help with block milk ducts and mastitis, as well as providing advice around postnatal recovery and return to exercise.
We also offer a great range of exercise services for women wanting to maintain their health and fitness. We have specialised strengthening classes for women, as well as classes targeted at preventing and improving osteoporosis. Clients can also opt to have a personalised exercise program or perform one-on-one sessions with our physiotherapists, exercise physiologist or Pilates instructors. There really is something for every woman.


Female Triathletes at Risk of Pelvic Floor Disorders
Female triathletes are at risk of pelvic floor disorders, decreased energy, menstrual irregularities and abnormal bone density, according to researchers at Loyola University Health System (LUHS). This data was presented at the American Urogynecologic Society 2014 Scientific Meeting in Washington, DC.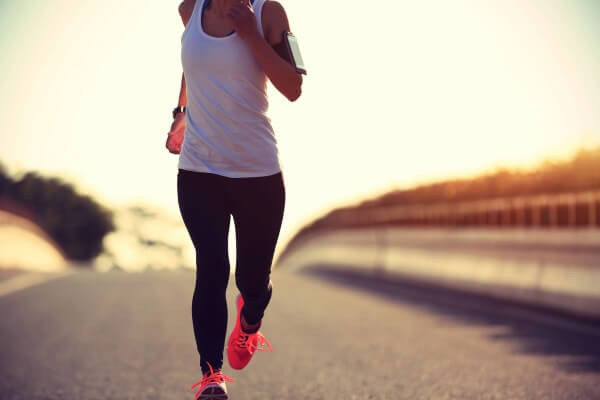 The study found that one in three female triathletes suffer from a pelvic floor disorder such as urinary incontinence, bowel incontinence and pelvic organ prolapse. One in four had one component of the female athlete triad, a condition characterised by decreased energy, menstrual irregularities and abnormal bone density from excessive exercise and inadequate nutrition.
Researchers surveyed 311 women for this study with a median age range of 35 – 44. These women were involved with triathlete groups and most (82 percent) were training for a triathlon at the time of the survey.
Of those who reported pelvic floor disorder symptoms, 16 percent had urgency urinary incontinence, 37 percent had stress urinary incontinence, 28 percent had bowel incontinence and 5 percent had pelvic organ prolapse. Training mileage and intensity were not associated with pelvic floor disorder symptoms. Twenty-two percent of those surveyed screened positive for an eating disorder, 24 percent had menstrual irregularities and 29 percent demonstrated abnormal bone strength.
While both pelvic floor disorders and the female athlete triad are prevalent in female triathletes, both are often ignored. This can unfortunately lead to long term consequences, and issues should be addressed immediately.
Osteoporosis in Women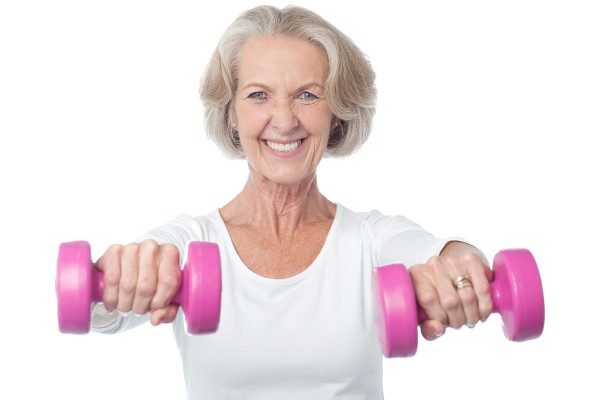 Osteoporosis is a disease that causes the bones to become brittle, increasing their susceptibility to fractures. It occurs when bones lose minerals, such as calcium, at a faster rate than they can be replaced. It is estimated that 1.2 million Australians are currently living with osteoporosis, with a further 6.3 million having low bone density. Major risk factors for developing osteoporosis include being over the age of 50, female, certain medications, having a family history of osteoporosis, as well as lifestyle
factors such as smoking, sedentary lifestyle and diet.
Women are more likely to develop the disease than men, due to their rapid decline in oestrogen levels during menopause.
For years we've been aware that weight bearing exercises are the best for reducing the risk of attaining osteoporosis as well as improving bone density in those who have already been diagnosed. At Revive, we are accredited providers of the ONERO program, a supervised evidence-based exercise program designed for those with or at risk-of developing osteoporosis. Chat to our reception staff to find out how you can sign up to the program.



The Physical Effects of Menopause


It's not ground-breaking news that menopause isn't exactly a walk in the park. We've all heard the horror stories of hot flushes and weight gain. But did you know that menopause also affects things like muscle mass and bone density? And why do these things happen? Here are a few of the (rather unpleasant) effects of menopause and what you can do to minimise their effect of you.
Reduced Bone Density
A reduction in the level of the hormone estrogen causes our body to use bone faster than it can be replenished (have a look at our Osteoporosis in Women article on page 2). Unfortunately, while this may not make you look any different (or indeed, feel any different) it does increase your risk of having a fracture. Weight bearing exercise is the best, non-pharmaceutical, way of combatting low bone density. And the best part is, that it's never too late to start. Even those with osteoporosis can reverse the effects with the right exercise regime.
Reduced Muscle Mass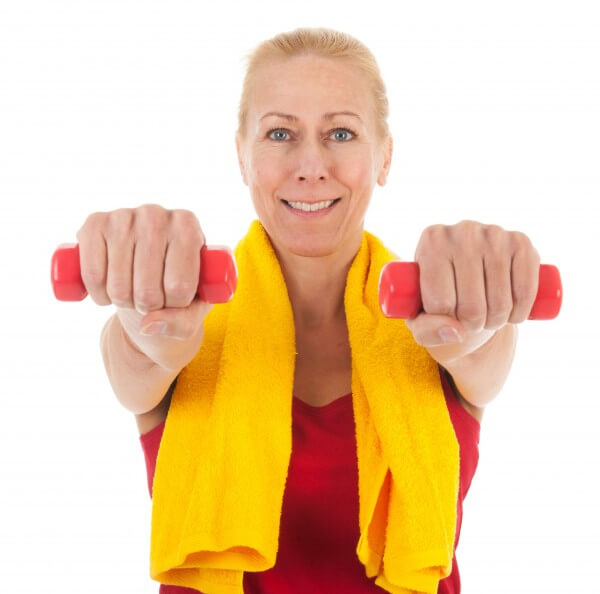 A decline in muscle mass is a normal part of menopause. In fact, women will lose up to ten per cent of their muscle mass in the first five years of menopause. Whilst there is an age related loss, the amount of muscle mass lost in women is significantly higher than men of the same age. Again, we can blame the reduction in that pesky hormone, estrogen. Estrogen is responsible for the repair and regeneration of muscle cells. Consequently, a reduction in this hormone means that the growth of muscle isn't as prominent. Loss of estrogen is also related to reduced muscle force and overall strength. So while we may think that weights are a thing for the young blokes at the gym, think again. Strength training is a brilliant way to maintain your muscle strength during this stage of life, and indeed, during any stage of life!
Weight Gain
Weight gain seems to come hand-in-hand with menopause. The changes to our hormone levels slows our metabolism down, making it more difficult for our bodies to remove unwated fat. These hormone changes also effect the distribution of fat cells around the body. There is a tendency for post-menopausal women to gain weight specifically around their abdomen. Unfortunately this can often become worrisome as it surrounds our organs and can increase our risk of many diseases. Diet as well as exercise can help manage this. Indeed, strength based training can lead to increases in muscle mass which in turn can help speed up our metabolism, aiding in the burning of fat cells (hurrah! Pass the dumbbells, please).
The Pelvic Floor
We all know we should do our pelvic floor exercises, right (I bet you're doing them right now!)? But why? What's the importance behind this infamous group of muscles?
The pelvic floor consists of a sling of muscles that sit underneath your pelvis. They run from your pubic bone at the front, to your tail bone at the back, and span out to the sides attaching to the rim of your pelvis and sitting bones. The muscles provide a base (or, a floor, if you please) for your pelvic organs to rest on. So what important role does the pelvic floor have:
Provides support for your pelvic organs (bladder, bowel and uterus in ladies). By holding these organs in place, our pelvic floor helps prevent prolapse, where the organs sit lower and give a heavy or dragging sensation.
Maintains continence. Even with the strongest of coughs and the fullest of bladders, our pelvic floor should be able to withstand leaks. Any leaking is a sign of incontinence and often associated with a reduction in pelvic floor strength.
Provides support and stability to the pelvis and spine, reducing the risk of pain or injury to these areas. Due to its attachments around the pelvis, the pelvic floor muscles are considered one of the key players in core stability.
Enhances sexual function and pleasure for both men and women.
June Special Offers

START REVIVALATES WITH US THIS MONTH
For only $650
(save at least $190)
Pack includes:
Initial assessment with physio
2 more one one hour private sessions
10 small group sessions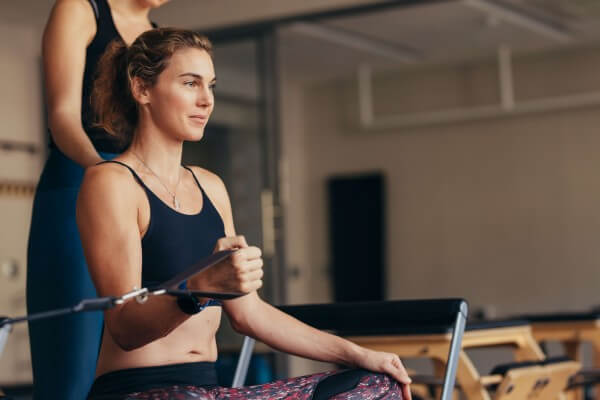 Our unique blend of pilates and exercise therapy has the following benefits:
Reduce back and joint pain
Rehab sports injuries
Prevent further injury and pain
Improve length, strength and posture
PHYSIO PACKS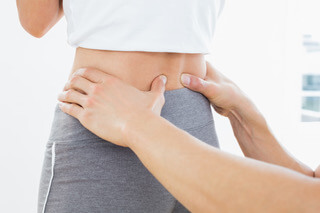 BUNDLE YOUR PHYSIO CONSULTS AND SAVE

STANDARD PHYSIO PACK $376  (SAVE $42)


SENIOR PHYSIO PACK $430 (SAVE $48)

T's and c's apply to all packs and offers


WOMEN'S WELLNESS THROUGH MENOPAUSE SUMMIT
We are planning a 3 hour wellness seminar with some exciting guest speakers next month – stay tuned for more info as it comes to hand
CONNECT WITH US SOCIALLY


COME AND JOIN OUR VIP CLOSED FACEBOOK GROUP.  SEARCH REVIVE ASHGROVE VIP GROUP IN FACEBOOK AND REQUEST TO JOIN THE GROUP. Join the Revive Ashgrove VIP group to receive special offers , get advice , access informative and educational posts and discuss the latest clinic news and all things wellness !