July newsletter from Revive
EDITORIAL
Well here we are half way through 2017 (zoom zoom) I hope that this year is treating everyone kindly and that you are finding an easier path through the day to day stuff and taking in and appreciatingthe small amazing stuff that we can miss if too busy or distracted.
W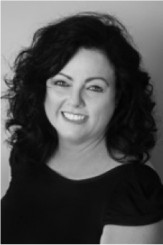 e are focusing in on the impact that technology and social media are having on our health this issue and to stay in that theme we are excited to be opening up online physio bookings for the first time! We are also putting the spot light on the Mindbody app that you can download and use to plan and book classes and appointments. Come and see us if you are having any issues with the app as we are still getting used to it too.
Join us and our converstations on Facebook , twitter and Instagram as well to keep up to date with activities, offers and gernerally what's going on at Revive – our facebook feed also shows up on our website where you can access our monthly newsletter too.
We are planning a "blog" tab for our website as well to make sure we are posting and talking about health issues and giving guidance to help people make good choices about managing their health.
Have a great month- make sure you take regular breaks from your phone and reconnect with loved ones and nature more (you'll feel better for it!)
Jules x

WHAT IMPACT – GOOD AND BAD - IS TECHNOLOGY AND SOCIAL MEDIA HAVING ON OUR HEALTH?
In the fight to stay healthy, technology can give us an edge. We can use our digital devices to improve our diets, track our fitness efforts and manage all kinds of health conditions. Advancements in medical technology have brought significant changes allowing early diagnosis of many diseases and better outcomes for many diseases that used to shorten lifespans. On the downside, we are spending more and more time on our phones and computers. This in turn is leading to increasingly sedentary lifestyles and all of the health risks that come with lack of exercise and movement.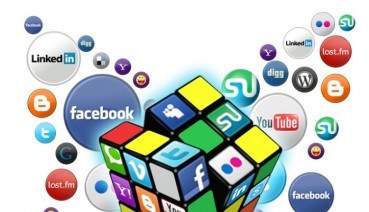 Childhood obesity rates have stopped increasing and have levelled off, but are still alarmingly high: Nearly one-third (31.3 percent) of children ages 10 to 17 are overweight or obese. And 13.9 percent of high school students are obese.
SOCIAL MEDIA is playing an increasing role in the way younger people manage their health.
More than 40% of consumers say that information found via social media affects the way they deal with their health. (source: Mediabistro)
With this change in the way health care is consumed there is an increasing obligation for health care providers to create educational content to be shared across social media that will help accurately inform consumers about health related issues and out-shine misleading information. The opinions of some influencers on social media are often trusted but aren't always accurate sources of insights, especially when it comes to a subject as sensitive as health.
Make sure your sources of information are based in science and evidence and that someone with real credentials is behind the stories and information you trust on social media.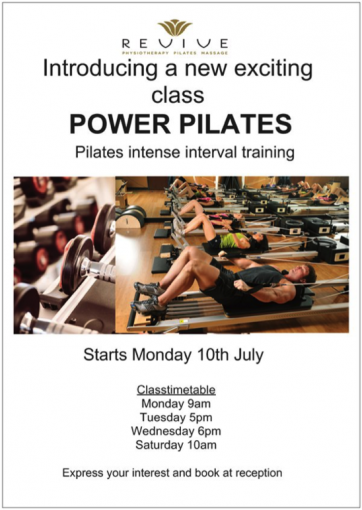 New class launched this month
Our newest class – Power Pilates is a fast paced more intense workout incorporating high intensity pilates circuit training.
Aiming to push your heart rate up and incorporate some work with weights, this is a fun class to challenge you and help you reach your fitness goals.
Pilates mat and reformer Class memberships now available !
Matclass m /ships
- 2 per week $30/week
- 3 per week $39/week
Reformer m/ships:
- 2 per week $50/week + complimentary nutrition consult and assessment
- 3 per week $69/week + comp nutrition consult and assessment
Combo membership (mat and reformer)
- One mat/ one reformer $40/week
- 2 reformer/ 1 mat $65 /week
6 month contracts
Terms and conditions apply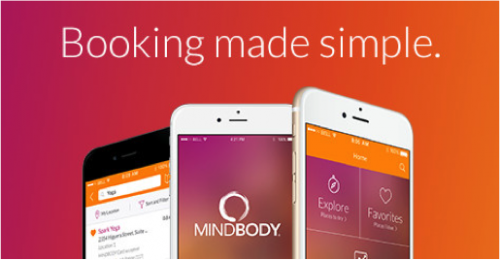 Online bookings
Have you got the Mindbody App yet?
You can now book classes and physio appointments online. Just download the mindbody app from the app store, search for Revive and off you go.
This is the first time we've opened up online bookings for physio appointments and we may have some teething problems so please give us any feedback you may have about the app and our online bookings.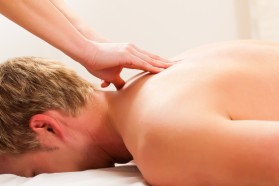 Massage memberships now available
We are now offering 2 different massage memberships for regular massage clients.
Fortnightly massage m/ship - $158 per month
Weekly massage m/ship - $300 per month
Please see reception to set up your membership
Terms and conditions apply

JULY PILATES SPECIALS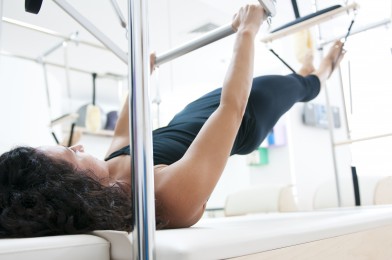 30 group pack - $1290
40 group pack - $1640
Plus 30 min complimentary massage
50 group pack - $1950
Plus one complimentary regprogram
60 group pack - $2220
Plus one complimentary reprogram
And
30 mins complimentary massage

STRETCH AND TRIGGER WORKSHOP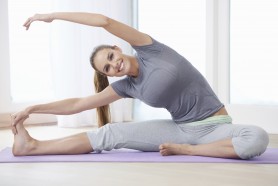 SATURDAY 8th July
A structured workshop run by a Physiotherapist
$20 per person
A booklet and education on how to use a foam roller, spikey ball and other stretching tools
Book @ reception: 3366 0500
to confirm your booking!
Clinic Corner - SIJ dysfunction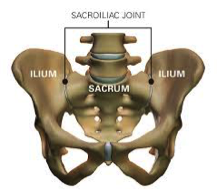 Your SIJ or sacro-iliac joints are the joints between your sacrum and ilium bones. This joint is where the forces that are applied to you legs and hips are transferred into your pelvis and lower back. So they are part of the platform from which your spine is supported. Your SIJ's are synovial joints (they have a joint capsule and fluid inside them) and the surface of the joint looks like the craters of the moon where crevises and projections fit into each other to create a stable joint. You can get arthritis in these joints and they can become painful, stiff and malaligned.
Often lower back and pelvic pain is coming from the SIJ's and comprehensive treatment of lumbo-pelvic pain should always include as assessment of these important joints. If they are an issue it makes activating your stabilizing muscles more difficult so it becomes a downward spiral unless addressed.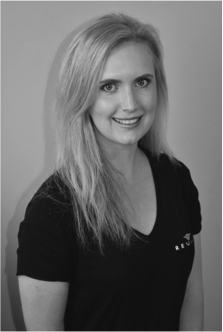 Nutrition now available at Revive
Taryn our lovely pilates instructor is also an experienced nutritionist.
She is now available for consultations and has a special interest in gut health, weight loss and general health and wellbeing.
As an introductory offer for this service we have the following available for this month only:
Initial assessment (Nutrition) - $80 (save $40) for one hour consultation

SWEET POTATO PEANUT BISQUE
Ingredients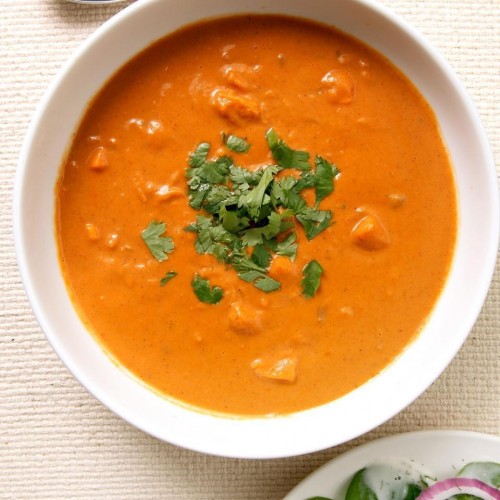 2 large sweet potatoes (10-12 ounces each)
1 tablespoon canola oil
1 small yellow onion, chopped
1 large clove garlic, minced
3 cups reduced-sodium tomato-vegetable juice blend or tomato juice
1 4-ounce can diced green chiles, preferably hot, drained
2 teaspoons minced fresh ginger
1 teaspoon ground allspice
1 15-ounce can vegetable broth
½ cup smooth natural peanut paste
Freshly ground pepper to taste
Chopped fresh cilantro leaves for garnish
Prick sweet potatoes in several places with a fork. Microwave on High until just cooked through, 7 to 10 minutes. Set aside to cool. Meanwhile, heat oil in a large saucepan or Dutch oven over medium-high heat. Add onion and cook, stirring, until it just begins to brown, 2 to 4 minutes. Add garlic and cook, stirring, for 1 minute more. Stir in juice, green chiles, ginger and allspice. Adjust the heat so the mixture boils gently; cook for 10 minutes. Meanwhile, peel the sweet potatoes and chop into bite-size pieces. Add half to the pot. Place the other half in a food processor or blender along with broth and peanut butter. Puree until completely smooth. Add the puree to the pot and stir well to combine. Thin the bisque with water, if desired. Season with pepper. Heat until hot. Garnish with cilantro, if desired.
Make Ahead Tip: Cover and refrigerate for up to 3 days.