JANUARY NEWSLETTER 2018 – HEALTH AND FITNESS TRENDS IN 2018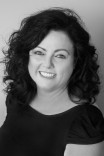 Happy New Year everyone – I hope this year is a happy and healthy one for all of us! This month we are talking about the fitness trends for 2018 – It does make my laugh having been in this industry for 34 years to see "trends' come around and go around – just like fashion – everything old is new again. We see "trends" swing from extreme to extreme as people try and find the next exercise trend that will get better and faster results. What is a common thread as fads come and go is that you need to move – ideally move differently and keep your body guessing – mix it up and don't repetitively keep doing the same workout or exercise regime – walk outdoors – up and down hills, walk fast, ( occasionally walk slow and meditate), change direction, stop and start – push weights and do pilates as part of your program and keep your bones strong by getting some direct sunshine on your skin (10 mins a day between 10 am and 3 pm). Mindfulness is also important – pay attention to your body, your breath, your surroundings and be in the moment – enjoy January - Jules
FTINESS TRENDS FOR 2018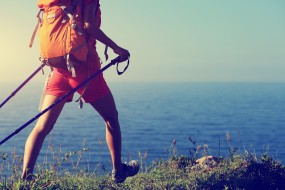 As a new year starts there tends to be some emerging fitness trends that will shape the year's platform of where and how we spend our time in the quest of health and wellness. So what's the scoop for 2018?
LIIT : We've been doing HIIT for what feels like forever – those 15 – 20 min bursts of high intensity exercise have raised heart rates across the globe. But now if might be time to switch things up – or down. Happily introducing the calmer cousin of HIIT: LIIT. Despite what you're hoping, LIIT does not stand for Long Island Ice Tea but low intensity interval trainingand it was one of the new summer fitness trends in the US, which means it's now about to arrive here. LIIT training will still burn the same calories as a solid HIIT session, but will take an extra 30 – 40 mins to complete and can be as easy as taking a walk. While you still need to incorporate intervals, the intensiy isn't as brutal as a HIIT session. Researchers at Ohio State University measured health benefits of varying walking speeds and found the 8% of energy used in walking is due to the energy our bodies require to simply stop and start. Changing the direction we walk, turning around or walking in a curve can burn 20% more than walking in a straight line. If you're keen to swap your next HIIT with LIIT, head out for a 40 min walk and keep you body guessing by changing direction and speed every 4 – 5 mins.
Pre-hab not rehab: Now that more of us are weekend warriors, Lycra-ing up and running marathons in our spare time, it's not a surprise that we're getting athlete-worthy injuries. Hellostiff hips and crunchy knees. In response, preventative "prehab exercise" has become the latest fitness buzzword. Quite simply, prehab reduces injury risk. It's about taking a little time and effort to build a solid foundation – enter pilates the perfect way to build a solid base to work from.
Funtional training: After years of high-intensity interval training reigning supreme, 2018 will make a rediscovery of functional training that emphasizes movement quality over load and inte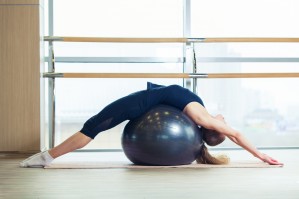 nsity. Lashaun Dale, vice president forcontent and programming at 24 Hour Fitness who specializes in being a futurist for the fitness industry, suggests that class programming will shift toward an emphasis onwhatshe calls "conscious movement," as opposed to simply pushing the intensity of a workout to reach the point of exhaustion.
Mindfulness: by incorporating mindfulness into your workout, you can train harder, as well as more effectively fighting symptoms like depression and anxiety than just using mindfulness on its own. Sounds like yoga and pilates hit the spot once again as leading forms of Mind-body exercise.


HALF PRICE EQUIPMENT PILATES START UP PACK
Start pilates with us in 2018 and only pay 50% of the value of this great pack!
Pack includes: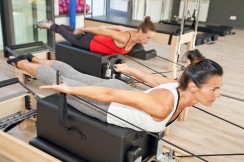 Initial assessment and program with a physio
2 more one on one hours of instruction so you learn and become confident with your program
6 small group sessions (one hour each)
(Please note bookings are with select physios and instructors and limited by availability )
$314 (save $314)
STAFF PROFILE – ALEX TOMKINS
(PHYSIOTHERAPIST)
" I like to challenge and support people to broaden their physical boundaries, and discover more exciting and healthy capabilities about their body"
Alex grew up in the Central Queensland town of Rockhampton. After finishing her schooling years she ventured to North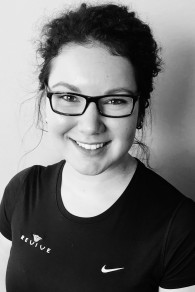 Queensland to study a Bachelor of Physiotherapy at James Cook University in Townsville. After graduating she returned to Rockhampton to start her career in a busy multidisciplinary clinic.
During her time working in Rockhampton Alex discovered an interest in paediatric physiotherapy. Alex enjoys working with all ages from babies just a few months old to kids in their late teens to address all types of musculoskeletal conditions including scoliosis. Alex particularly finds she gets great results using pilates and functional retraining.
Having a passion for dance whilst growing up means Alex also has an interest in treatment, rehabilitation, and conditioning for dancers. As part of this scope of practice Alex successfully developed a strength and conditioning class for dancers at the Rockhampton Grammar School Dance and Musical Theatre Academy.
After gaining some great experience in Rocky Alex has decided to venture to Brisbane and join the team at Revive Ashgrove. Alex brings her enthusiasm and passion for physiotherapy to Revive and she is available for physio and pilates appointments Tues – Saturdays.
SUMMER RECIPE: THAI BBQ CHICKEN

3 large banana chillies finely chopped
¼ cup rice bran oil
1 tsp palm sugar
1 tablespoon fish sauce
3 garlic cloves, finely chopped
2cm piece fresh ginger, peeled, finely chopped
1/3 cup chopped fresh coriander leaves
3 coriander roots, washed, finely chopped
2 teaspoons finely grated lime rind
1/4 cup soy sauce
1/4 cup lime juice
8 chicken thigh
Combine all ingredients to make a marinade - Marinate the chicken for half an hour in refrigerator (the lime juice will start cooking the chicken so don't leve it too long) BBQ the chicken on hot grill - serve with steamed rice and a crunchy green salad including some fresh mint.

Ask Our Naturopath (Allie Boot)
Why are fermented foods popular at the moment?
In the past decade research mapping the human micro-biome has provided insight into gastro intestinal bacteria and their influence on our immune system, nutrient absorption, chronic disease and more recently the gut brain conne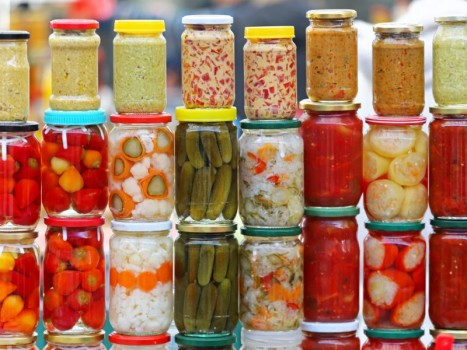 ction.
The Human Microbiome, now considered an organ itself, is a microbial ecosystem within our body and in particular our digestive tract Consisting of a variety of bacteria, parasites, yeasts, viruses, fungus and enzymes its symbiotic nature means we need to keep the gut environment healthy and provide food to encourage a balance of beneficial bacteria over pathogens and microbes that may trigger inflammation and tissue damage.
The food you eat is either transformed by these microbes for energy and repair or it may react causing gases, toxins and particles that create inflammation and reduce the function of the digestive system. Over time these reactions, even small ones such as bloating and irregular bowel movements can result in the microbiome ecosystem becoming overloaded with pathogenic microbes. This is an area now being linked to a dysfunctional immune system as seen in auto-immune conditions such as Rheumatoid Arthritis, Crohns, CFS, also mood disorders, hormonal imbalances and nutritional deficiencies.
Why then are fermented foods such as Saurkraut, Kim Chi, Kiffir, kombucha and yoghurt being promoted as good gut foods? It's all about balancing the levels of microbes. You don't want your gut to be overrun with bad bacteria so it is advised to decrease the types of foods that feed these bad bacteria, mostly fermentable carbohydrates. When you get bloated this is fermentation happening in your gut, this leads to inflammation. By eating pre fermented foods you are increasing the gut with beneficial Lactic Acid bacteria naturally developed in the fermentation process.
Fermentation is a metabolic process in which microorganisms such as bacteria, yeast or fungi convert organic compounds – usually carbohydrates such as sugars and starch – into alcohol or acids. For example, yeast converts sugars into alcohol, lactobacilli bacteria turn sugars andstarch into lactic acid and acetobacter bacteria turn alcohol into acetic acid (vinegar).
What else does fermentation do to food?
Preserves food, an important means of extending the shelf life of foods, which are preserved using lactic acid, alcohol and acetic acid. Examples include pickled vegetables, cheese, salami and wine.
Eating fermented foods can increase micronutrients in the body. Some bacteria can increase levels of vitamins in food, especially B vitamins.
Makes food more digestible The lactose in milk is broken down intosimpler sugars – glucose and galactose – which, if you are lactose intolerant, can make products such as yoghurt a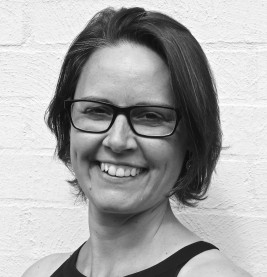 nd cheese potentially easier to digest. Also, many microbes produce enzymes that break down cellulose in plant foods, which humans can't digest, into sugars.
Changes taste It can make food pleasantly sour or tangy, and develops flavour. Even vanilla and chocolate owe theircharacteristic flavours to fermentation.
If you would like to know more about how you can test your gut for what microbes are in there please book an appointment with our experienced Naturopath Allie. But next time you eat try to remember that you aren't just feeding your human cellular body but you are encouraging the health of the microbes living in it that help keep you alive. By feeding them good foods that encourage their positive growth and function you are helping your body decrease disease symptoms and slowing deterioration.
References
http://www.sciencedirect.com/science/article/pii/S0140673683924789
https://www.nature.com/articles/nature11234
https://articles.mercola.com/fermented-foods.aspx

Dance services at Revive
At Revive we are lucky to have a number of physiotherapists and pilates instructors with extensive backgrounds and experience as professional dancers and choreographers. This depth of knowledge in our team makes us a great choice for all things dance , dance injury management, pre-pointe assessments, screenings for entry to dance schools, pilates for dancers and conditioning for dancers.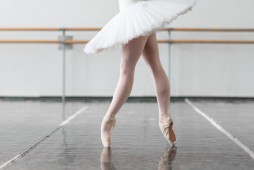 Our fabulous dance team
Melissa Tattum (Physiotherapist)
Melissa's background is in professional dance, a ballet career lasting 15 years as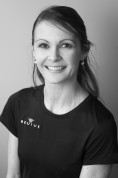 soloist with the Queensland Ballet Company, principal with the Tasmanian Ballet Company and various leading roles for Collusion, Lucid and Hugo Fernandez Tango. Melissa's dance career gave the opportunity to perform overseas throughout Europe, Japan, Singapore and China, as well as regional and coastal Queensland and interstate. In 2015, Melissa was invited to speak on Dance injuries at the Ceccehti Society ballet conference and the Royal Academy of Dance summer workshops.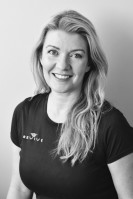 Joanne Manning (Physiotherapist)
Joanne studied dance at QDSE and the Victorian College of the Arts before becoming an apprentice with the Queensland Ballet and performing with the company at the official opening of QPAC. For 20 years she lived in New York City where she fulfilled her dream of dancing on Broadway, directing and choreographing musical productions and working with New York City Ballet. In 2010 Joanne returned to Australia to attend UQ.

Anne Wilby nee Chapman (Physiotherapist )
Prior to training as a physiotherapist, Anne worked as a professional dancer, teacher and choreographer in both the UK and Australia. She graduated from the London Contemporary Dance School in 2001 with first class hon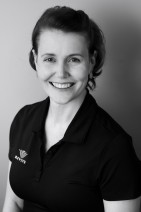 ours, performing work by Siobhan Davies, Richard Alston and Mark Baldwin, then worked for Oblique Dance Company and JazzXchange before moving to Australia in 2004.

Anne has had many experiences teaching dance and choreographing, including work for the Gold Coast Dancers Company and MAD Dance House, Brisbane. For a while, she had her own dance company 'Company 44' which performed at the 'Resolution!'season at The Place in 2005 and incorporated in-school education programs. She has also co-ordinated specialised dance programs in the UK including 'Classical Scholars' which involved training elite classical dancers in technique, strength conditioning and injury prevention.


Glen McCurley ( Pilates Instructor)
Glen McCurley graduated from Queensland University of Technology with an Associate Degree in Dance in 2000. A trained gymnast in his childhood he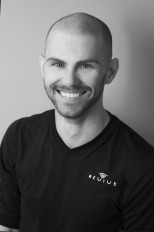 applied these skills in a range of professional dance companies including Australian Dance Theatre, Leigh Warren & Dancers, Restless Dance Theatre (mentoring dancers with disabilities), Opera Australia, The Victorian Opera and also worked with William Forsythe of Ballet Frankfurt in Germany.

Glen trained in Stott Pilates after lumbar disc injuries prevented him from dancing in 2006. Glen travelled to Barcelona Spain to further his pilates training at Studio Australia Barcelona's wellness centre returning to perform in Australia in 2010.