January news and offers


NEW YEAR / NEW EVIDENCE

Editorial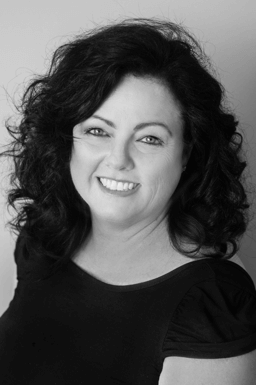 Welcome to the first edition of our newsletter for 2019.  I feel like I've been writing these editorials forever which prompted me to do the math and work out that Revive is heading into its 19th year in Ashgrove!  That means I was 37 when we opened in the little blue house down the road – my girls were just babies (Sarah had just started school!) Having been part of Ashgrove for so long we have seen many changes and many things come and go.  Constant change appears to be an inevitable part of life and there also seems to be an increasing rate of change of many things.  At Revive we are  facing some changes again this month with staff coming and going, and we have major health reform coming early this year which will mean we have to review how we deliver our exercise therapy and pilates services to comply with new national law (to allow claiming for exercise therapy  programs including pilates "informed" exercise under private health insurance).  More details to come next month
What won't change is the way Revive cares for our clients – our culture and the Revive way of delivering physiotherapy, exercise therapy, pilates and massage therapy won't change – we remain committed to delivering excellence in care, evidence-based treatment programs with an emphasis on making sure people are properly heard and met 'where they are" emotionally, physically and financially. We will continue to ensure the residents of Ashgrove and surrounding suburbs have access to our unique way of care for another 19 years! (then I'll be 76 J )
Have a wonderful start to 2019- Jules  x
Exercise at any age  - don't let age be a barrier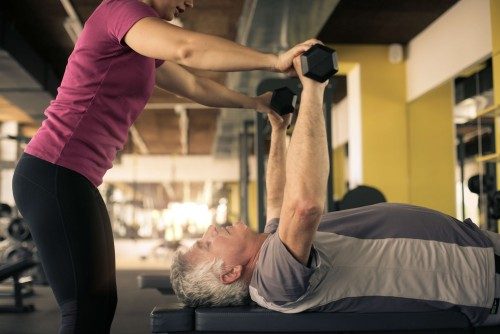 Eight or eighty? Exercise is wonderful for us at all stages across the lifespan. The Australian Physiotherapy Association is advocating that we need to minimise our ageism when it comes to certain types of exercise. Traditionally older adults have been encouraged to veer away from heavier based work outs in favour or lighter, or easier, exercises. However, the current body of research is calling that old train of thought taboo and stating that we should be designing exercise programs for the individual, not their age.
There are certainly some cases where eighty year olds are more physically capable than their forty year old counterparts. There is in fact a strong body of evidence to suggest that heavier weights, high level balance drills and high intensity interval training (HIIT) is advantageous for older adults.
Often, some of these heavier, gym-based exercises help to improve symptoms of may conditions that become more prevalent as we age. For instance, recent research shows that use of the leg press machine can improve bone density, elevate mood, speed up metabolism, enhance brain function and reduce falls. There are already so many barriers to exercise that we face on a daily basis, so let's not allow our age to be one of them!
Achieve your 2019 Goals Injury Free
It's that time of year again. When we all dig out our sneakers from the back of the wardrobe and re-new our gym memberships. Many Aussies vow to eat better, exercise more and drink less in the strive for better health at the start of the new year. Unfortunately, although your motivation may be sky high, sometimes those pesky niggles and aches can hold you back from exercising as you'd hoped. Follow these tips to ensure you stay in tip top health this year while achieving your 2019 goals:
| | | | | |
| --- | --- | --- | --- | --- |
| Do what you can manage | Warm Up | Add in some core | Mix it up | Enlist the professionals |
| Don't bite off more than you can chew. If you've mostly been sedentary, then start of small, like walking the dog. Moving is better than not moving! | Make your warm up active, such as walking or a light jog for ten minutes. You should feel clammy by the end of it. | If you prefer gym-based weights work, ensure you incorporate some core strengthening exercises to minimise back injuries. | Avoid performing the same exercise every day. Repetitive strain and overuse injuries are best avoided by mixing things up. | A physio can assess your needs and design you a tailor-made exercise program that will keep you injury free while achieving your goals. |


2019 KICK START TO WELLNESS PACK
(PILATES AND GYM COMBINED PROGRAM)  
INITIAL ASSESSMENT WITH A PHYSIO
2 MORE ONE ON ONE HOUR SESSIONS TO LEARN YOUR PROGRAM AND GAIN CONFIDENCE
10 CONCURRENT EXERCISE SESSIONS
$ 600 (SAVE min $220)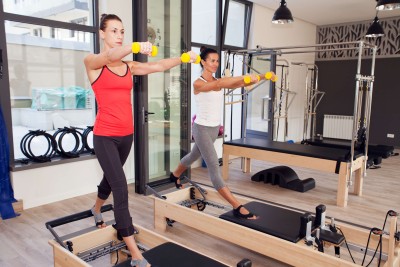 HEALTH FUND REBATES APPLY
OFFER VALID FOR PURCHASE JAN 2019 ONLY/ T'S AND C'S APPLY
MEET MOLLY OFFER
(January 2019 only)
NEW OR EXISTING CLIENTS HAVE THE OPTION TO BOOK AN
 EXTRA 15 MINS
OF CONSULT TIME WITH OUR NEWEST PHYSIO MOLLY AT NO EXTRA COST
Offer applies to 30 and 45 mins follow ups and all Initial consults
We want you to have the opportunity to meet Molly, get to know her and she you AND still get your full treatment time with her.  To claim this offer please mention it when booking with Molly in January.
OSTEOARTHRITIS MANAGEMENT PROGRAM


GLA:D, or Good Life with Arthritis: Denmark is a 6 week education and exercise program for people living with symptoms of hip or knee osteoarthritis. Participants on average are gaining 34% improvement in symptoms and many are avoiding surgery. We are happy to announce that we will are one of the first Queensland clinics to be running the GLA:D program, kick-starting this month! Please see reception for details of how to join and for more information.
GAP FREE SCOLIOSIS SCREENING IN SCHOOL HOLIDAYS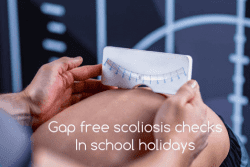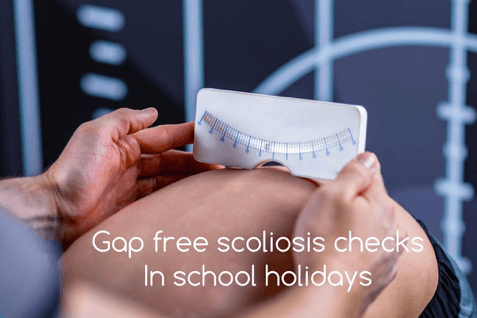 Scoliosis is the most common type of abnormal spinal curvature. It especially becomes apparent as children undergo the rapid growth affiliated with puberty. Ideally children should be assessed for scoliosis at ages 10 and 13 - It  is more prevalent in girls, although boys can certainly be affected also. In all cases of scoliosis early intervention is essential  and includes a physiotherapist guided exercise program. Revive are running gap FREE 15 minute scoliosis checks for children these school holidays. Book your child in today on 3366 0500




Welcome Molly
Mary (Molly) O'Callaghan
Physiotherapist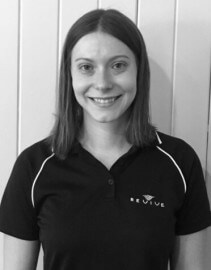 Molly graduated in 2013 with a Bachelor of Physiotherapy from the University of Queensland in Brisbane.
Since then Molly has enjoyed working in private practice physiotherapy in Brisbane and the United Kingdom treating a wide range of musculoskeletal conditions and sports injuries and teaching Pilates.
Molly also has experience working in Indigenous Health centres around South-East Queensland and treating onsite in a number of workplaces to help manage a variety of acute and complex cases.

These experiences along with Molly's love for sport and long distance running has helped her to develop a passion for biomechanics, Pilates based rehabilitation and a whole body approach to physiotherapy, providing individualised management for functional return to work and activity.
Staff update:
Renee
Congratulations to our physiotherapist Renee who will be commencing her studies in Medicine at the start of 2019. Renee will still be working at Revive part-time once she returns to university. She will be still be available on Thursdays and Saturdays.
Michelle
Sadly our much loved physiotherapist Michelle has moved on – Shell was an amazing physio for so many of our clients and she will be missed L
Taryn
Taryn is also off to explore her next journey.  Taryn will also be missed after being such a great instructor and nutritionist at Revive and making a difference in many people's lives.
Lisa
Lisa our Exercise Physiologist will be commencing full-time hours at Revive from mid January.   Such great news to have this bright spark around the clinic more often!
RECIPE OF THE MONTH
Sweet Potato Salad
Who said that potato salad had to be heavy and stodgy? This salad is light and refreshing and filled with all things that will have your body thanking you. A perfect way to kick start a healthy you in 2019.

INGREDIENTS:
Salad
1kg sweet potato
1 tbsp olive oil
1 avocado
75g feta
2 shallots finely chopped
Dressing
¼ cup Dijon mustard
¼ cup honey
¼ cup apple cider vinegar
¼ extra virgin olive oil
1tsp salt
Black pepper to taste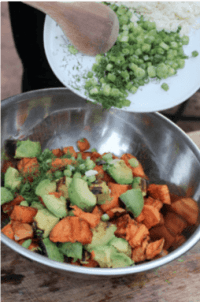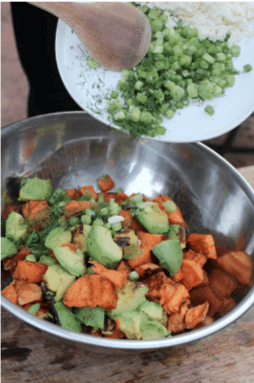 METHOD
Heat oven to 200C fan forced. Toss the sweet potato chunks with the olive oil and spread on a baking tray. Season with pepper and Himalayan salt. Roast for 30 - 35 mins until tender and golden. Cool till room temperature.

Whilst the sweet potato is roasting, chop avocado and shallots. Prepare salad dressing whilst sweet potato is cooking.
For the dressing, combine all ingredients in a bowl, whisk until mixed well. Refrigerate until ready to toss through the salad
When the sweet potato is cool add the avocado and shallots. Drizzle salad dressing throughout.
Crumble feta with your hands and toss through salad.

WISHING EVERYONE A VERY HAPPY AND PROSPEROUS 2019
FROM THE TEAM AT REVIVE ASHGROVE