January 2020 News - Happy new year !
Setting Goals for the New Year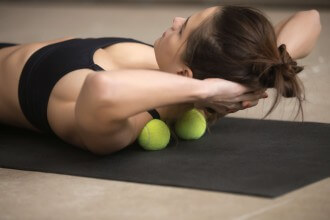 Wishing you and yours a happy and healthy 2020.  As we embark on a new decade there is no better time to set some goals for the new year.  The key to successful goal setting is to ensure your goals resonate with your values, that they are realistic and concrete.  Don't have too many (three is ideal), write them down and put them somewhere you will see them regularly.    Break your big goals down into bite- sized bits so your planned changes don't seem as overwhelming.  If you want or need some help setting your "wellness" goals come and have a chat to us -  our physios and exercise physiologists can help you plan the year to ensure you are where you want to be this time next year.  The time will pass anyway - it's up to you how you use it.   
_______________________________________________________________________________________________
January special offers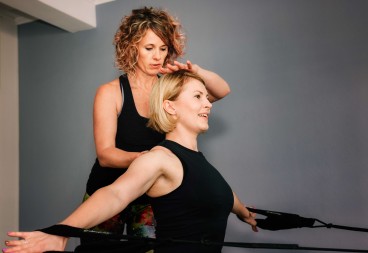 * Half price initial Pilates/exercise therapy assessment and program
$70 (save $70)
(Purchase this offer and you qualify  to purchase a special January start up pack of a further 5 sessions @ 30% off full price)
* Blast into the New Year EP pack
$400  (save $220)
Includes initial assessment and program
and 12 half hour one on one gym sessions 
* Long for short Physio appointments with Kat in January 
(receive any extra 15 mins free for initial appointments with Kat our newest physio in January) 
Terms and conditions apply to all packs and offers
Offers expire 31st jan 2020
_________________________________________________________________________________________
Meet our newest Physio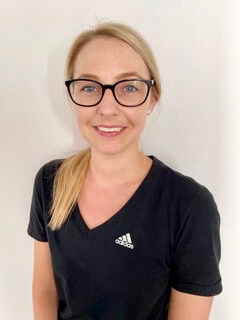 KATHLEEN CASTLES

Kathleen grew up in Busselton, WA and moved to Brisbane in 2013.  She completed her Maters of Physiotherapy at the University of Qld in 2017 and has since worked in Private Practice both in Brisbane and Perth.  She hs gained a wide skill set working with musculoskeletal and sporting injuries and is also experienced in Womens' health, clnical pilates, hydrotherapy and dry needling.  Kat has worked with local sporting teams and is knowledgable in exercise presciption.
Kat enjoys Private practice because it allows her to work closely with her clients and support them in achieving thier goals.  She is passionate about empowering and educating her clients to help them get back to what they love whether it be following a minor sporting injury 
or post-op rehabilitation,  Having experience in remedial massage and manual therapy techniqued, Kathleen enjoys providing a hands-on approach to treatment combined with exercise prescription for long term results.  She also has a passion for Women's health and has completed additoinal training in this area. 
Kathleen will be available or appointments from 14th Jan 2020.
Physio Ashgrove, Physio Brisbane , Physio The Gap, Physio Newmarket, Physio Redhill, Physio Paddington