February Newsletter from Revive
Editorial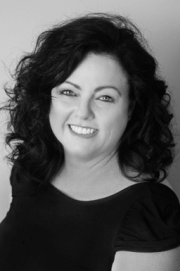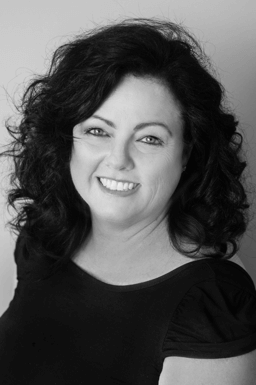 Welcome to the February edition of our monthly newsletter.  As the kids head back to school and life takes up a normal rhythm again, it's time to get serious about New Year changes and goals.  So dust off your resolution list and get stuck into some good habits before the year gets away.  There is lots going on at Revive at the moment -  we are launching three new programs aimed at special populations : Hip and knee arthritis, diabetes and osteoporosis.  See page 3 for more information on these exciting programs.
We also have 2 new physiotherapists who have joined out team this year.  Molly O'Callaghan and Kara Hazelman come to Revive, both with a background in private practice, general musculoskeletal work, sports and running injuries and women's health.  Molly is now qualified in  and able to deliver Women's health services and is available for women's health appointments ( alongside Jess ) from  week commencing 11th Feb.  We are offering an extra 15 mins of time with Kara for new clients and/or new conditions in February.
To help you get started with your healthy habits this month We are continuing our "kick start to wellness pack" offer for another month and have a couple of massage packs on sale up until Valentine's Day.
Enjoy February – Jules x
EXERCISE IS THERAPY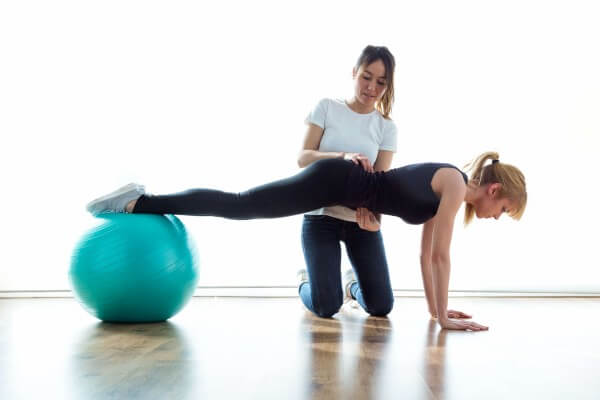 Upcoming (from April 1st 2019)  "health reforms" and changes to legislation mean that "pilates" has been removed as a service that can be rebated by private health funds.  The good news is that Physiotherapists who carry out "pilates informed " exercises as part of a total rehab program are still able to allow clients to claim on their health insurance. This means that our service delivery and content of our current Equipment Pilates sessions (now known as ETS or exercise therapy sessions) don't change.  There is so much evidence that exercise is one of the best treatment interventions we have for many many conditions – it's important that people aren't confused or scared off attending our ETS sessions due to these changes.  Please come and have a chat if you are unsure about the changes and the new legislation and now it will affect you.
We all know we should exercise. Doctors, physiotherapists and other health professionals have all been shouting it from the roof tops for eons. The benefits to our health are enormous and its use as a preventative measure for many chronic conditions is widely known. But the world of exercise can be overwhelming and we often feel like we are muddling our way through workout after workout, wondering if we're getting the best outcome for our time and effort. A thorough functional assessment by a qualified health professional can help you get off on the right foot. At Revive our physiotherapists will assess you, looking at your current capabilities, considering your strength, flexibility and cardiovascular fitness. They will adapt a suitable exercise program that's tailored to meet your goals and achieve your fitness dreams (Bridge to Brisbane, anyone?). We have a barrage of physiotherapists, several Pilates instructors, as well as a full time Exercise Physiologist on site. So whether you're an old exercise hand or just wanting to get started, we've got you covered.
The What's What of Strength Training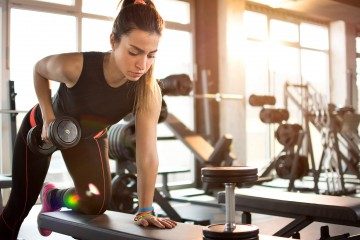 Say strength training and most people picture a gym filled with heavy weights and grunting men. But strengthening has come a long way from the testosterone filled, sweat covered profile that it used to hold.  At its grassroots, strength training involves some form of resistance, whether that is with free weights, stretchy bands or even your own body weights. So if you've ever been baffled by this type of exercise, at Revive we're here to help you negotiate your way through the sometimes overwhelming world of strength training.
| | | |
| --- | --- | --- |
| Clinical Pilates (ETS) | Strength & Conditioning | Functional Training |
| An exercise method designed to be low impact and enhance the elements of strength, flexibility and posture whilst enhancing mental awareness. Clinical Pilates is an evidence based version of Pilates delivered by Physiotherapists as a treatment intervention. | Refers to the specific strength training and prescription of exercises designed for the athletic population to excel at a specific activity. | An exercise style that aims specifically at training the body to be able to achieve its day-to-day requirements, whether that be running a marathon or standing up from a chair. |
Exercise: Our Point of Difference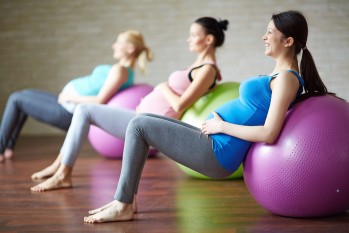 Exercise is the heart and soul of what we do here at Revive. We understand that a healthy body is one that is strong enough to do what you want it to do. We can help you overcome any limitations that might be holding you back from being the strongest version of you. Our staff understand that not one specific type of strength training is suitable for everybody and that people will vary in their requirements. At Revive we pride ourselves on using a fusion of different exercise styles to develop the most clinically relevant and beneficial programs for our clients. We work on the philosophy that everybody is unique, and that what works for one person, is not necessarily going to work for another. Hence, we use such a wide variety of exercise techniques ranging from physiotherapist lead rehabilitation, to Pilates informed and high-level Strength and Conditioning training.  Our staff are all trained in a variety of exercise approaches including pilates, strength and functional training,  with several holding degrees in Exercise Science and some going on to  additional training in Strength and Conditioning. We have a well-equipped studio, boasting a full gym as well as full traditional Pilates equipment.
NEW PROGRAMS AND SERVICES AT REVIVE
We are excited to be launching some wonderful programs over the next few months at Revive:  here's a little information about our new programs – please express your interest at Reception for any of these programs and we will send you more information and keep you in the loop with launch dates and timetables.

BEAT IT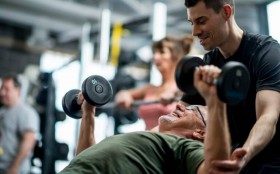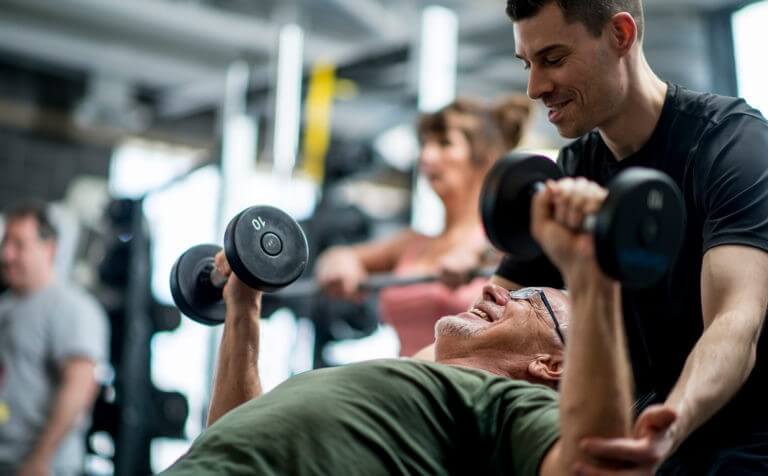 Physicial Activity and Lifestyle Program for people with Diabetes
Lisa Fox our resident Exercise Physiologist and fitness guru will be completing the BEAT IT TRAINER program in February.  The program will start running at Revive in April.  This evidence based program draws from the latest research into diabetes and the beneftis of specific exercises prescribed by a qualified health professional. Timetable and more info coming next month.


We kicked off our first GLA:D, or Good Living with Arthritis: Denmark program.

GLA:D is a 6 week education and exercise program for people living with symptoms of hip or knee osteoarthritis.
You need an initial assessment and 2 education sessions before commencing the classes that run twice a week for 6 weeks.
Our first participants are loving the program – ask at reception for prices and timetables.


WELCOME KARA HAZELMAN
We are offering an extra 15 mins of time with Kara in Feb for new clients and new conditions

W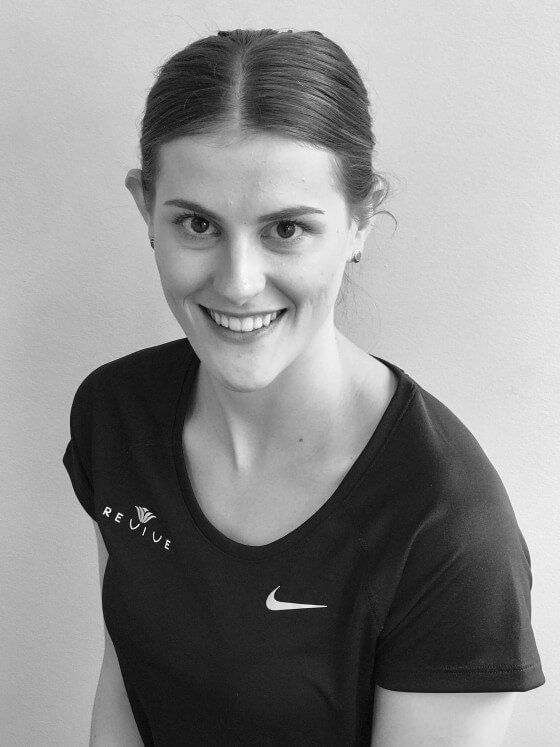 e are very excited to welcome Kara to our Revive family.  Originally from country Victoria, Kara has made the move the sunny Brisbane in 2018.
Kara completed her Bachelor of Health Sciences and Masters of Physiotherapy double degree a La Trobe University Bendigo in 2015.
She has several years experience in a musculoskeletal private practice setting, becoming well developed in Clinical Pilates, exercise prescription, hydrotherapy, and manual therapy techniques including dry needling. Kara is well educated in both mat and equipment based Pilates, completing her training at the Pilates Institute of Queensland.
Kara is passionate about learning about the human body, and takes pride in educating her clients so they are well equipped to manage their aches and pains. She is always reading to continue her education, staying up to date with the latest research. Kara takes a very hands on approach when it comes to treating her clients, coupling manual therapy techniques alongside appropriate exercise for the best long term outcomes.
Alongside working in private practice, Kara also assisted AFL clubs in country Victoria with their rehab and recovery to get them back in the game for three years.
Kara enjoys playing netball in her free time, and with her fair share of injuries, understands the need to get you back doing what you love!
2019 KICK START TO WELLNESS PACK
( PLUS BONUS ONE HOUR MASSAGE IN FEBRUARY!)
OFFER EXTENDED ANOTHER MONTH BY POPULAR DEMAND !
(PILATES AND GYM COMBINED PROGRAM) 
INITIAL ASSESSMENT WITH A PHYSIO
2 MORE ONE ON ONE HOUR SESSIONS TO LEARN YOUR PROGRAM AND GAIN CONFIDENCE
10 CONCURRENT EXERCISE SESSIONS
$ 600 (SAVE min $220)
PURCHASE THIS PACK IN FEBRUARY AND RECEIVE A ONE HOUR MASSAGE AS AN ADDED BONUS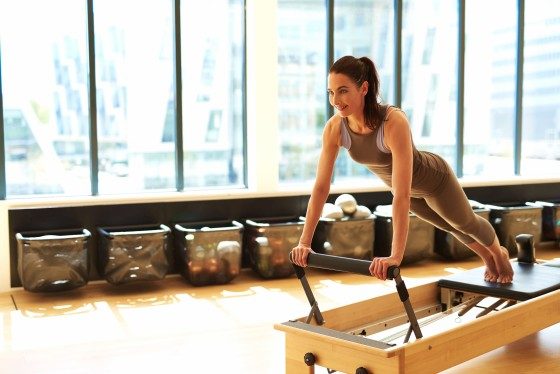 HEALTH FUND REBATES APPLY
OFFER VALID FOR PURCHASE JAN 2019 ONLY/ T'S AND C'S APPLY
VALENTINE'S DAY MASSAGE PACKS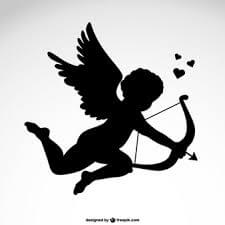 3 ONE HOUR MASSAGES$240
($80 PER MASSAGE, SAVE $54)

5 ONE HOUR MASSAGES
$375 ($75 PER MASSAGE, SAVE $115)

T'S AND C'S APPLY TO ALL PACKS
OFFER ENDS 14TH FEB 2019
Recipe of the month
Raspberry Cheesecake Protein Balls
We all know that protein packs a punch when it comes to feeding your lean muscle mass, however with these tasty treats you won't feel like you're eating something too healthy. They're delightfully decadent whilst filling your body with all kinds of goodness. Yum! Pass another one please!
INGREDIENTS
1.5 cups of cashews
1 cup of raspberries (fresh or frozen)
4 tbsp maple syrup
½ tsp vanilla extract
5 tbsp coconut flour
1 cup almond meal
1/3 cup shredded coconut
1/3 cup cacao nibs
METHOD
Place cashews in a bowl and cover with water. Allow to sit for 1 hour.
Drain and rinse the cashews. Place in a food processor and process until smooth.
Gently simmer raspberries and maple syrup over low heat for 2 minutes.
Combine all ingredients in a large bowl (except for the shredded coconut and cacao nibs) and mix well until the mixture comes together.
Roll into small balls and roll each ball into either the coconut of cacao nibs.
Store either in the fridge or an airtight container.

ENJOY FEBRUARY - LOVE FROM THE TEAM AT REVIVE X