December News 2020
West End Clinic Now Open
Our West End Clinic is open for Physio and massage! Our Pilates and gym equipment has been delayed due to COVID shipping delays :( . We have been advised we will get delivery of our Pilates gear this week and the gym won't be far behind.  Please note that  we are closing West End between 14-29th December
It's Christmas at Revive!
We've gone a bit  early this year and we put the tree up last week cause we figured it was time to celebrate the almost end of 2020 :) Lisa is playing her Christmas tunes in the gym and we are collecting gifts for COMMUNIFY QUEENSLAND this year.
Communify will collect our donations and distribute to local families in need at Xmas.  They particularly need gifts for teens (unwrapped) and  non perishable xmas goodies.  Drop off at reception and we'll do the rest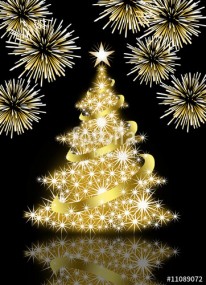 CHRISTMAS GIFT GUIDE
MASSAGE PACKS
  3 one hour massages - $240
5 one hour massages  - $385
10 one hour massages  - $750

PILATES PACKS 
1) Starter Pilates Pack$650Includes initial assessment, 2 more hour one on one's and 10 small groups
2) Mini Pilates Starter Pack$300Includes initial assessment and 2 more on on one sessions
3) Our large pilates packs also remain on sale until the end of December (20,30,40,50 and 60 packs available) 
Christmas Offers valid until 24th December 2020t's and c's apply to all packs and offers


Naturopathy at Revive
Our in-house naturopath is Nikita Maddren.
 With a holistic approach to your well-being, Nikita can asssist with   
Mental health
Gut health
Immune system function
Skin health
Reproductive system support
For more information go to Nikita's website:  www.nikitamaddrennaturopathy.com.au
Stocking Stuffers
Our little retail area at Ashgrove is full of stocking stuffers!

Think pilates socks, amazing oils products including the wonderful Sleep lotion (seriously it works), spiky balls, foam rollers and more.We can package up a few items for you and gift wrap your selections - just ask at reception.


Christmas Admin Hours
As we draw to the end of the year we need to make sure the diary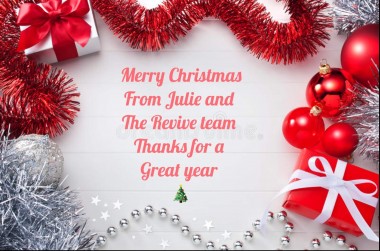 is in order with our regular bookings heading into a new year.   Please come and see reception to organise your Christmas and 2021 bookings. 
Christmas hours: 
Christmas eve :  7 am - 12 noon
Christmas Day closed 
Saturday 27th Dec - closed
Boxing day holiday (28th dec) - closed
 29th, 30th Dec - normal hours
31st Dec -NYE - 7am - 4 pm
New Year's Day - closed 
Normal trading from Saturday 2nd January