Come and see our newest physio and get a free 1/2 hour massage!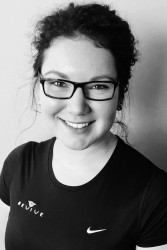 We have a great offer to celebrate the arrival of our newest physiotherapist Alex Tomkins. Alex has relocated to Brisbane from Rockhampton where she has worked in a busy clinic since graduating from James Cook Uni three yearsago.

Alex has a special interest in dance injuries and paediatrics and welcomes all clients with general musculo-skeletal issues.
Book an intial consult with Alex this month and receive a complimentary 1/2 hour massage.

Offer expires 31/12/2017 and is limited by availability