August Newsletter
EMBRACING CHANGE
Editorial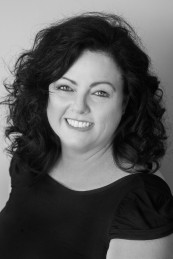 August is my birthday month and once that comes around I figure the next thing is Christmas ! So just trying to process where this year has gone?? This month's newsletter theme is "embrace change". It's a personal challenge for me - I like routine and familiarity and I must admist I struggle often with change – it just feels different and sometimes change is hard to process and move with. But it appears that life is moving faster than ever before and that frequent change is now a part of life. Rather than resist it , I'm finding it's best to embrace it and work with it. Explore the new (there's often good and even better things to be found) – don't fight it! Same with deciding to make changes – difficult, challenging but definitely worth it. Once you start to see results, the pain of change is worth it. I find myself using phrases like "one door closes and another door opens" and "good things fall apart so better things can fall together" - if I keep saying them enoughmaybe they'll come true! Enjoy August – Jules x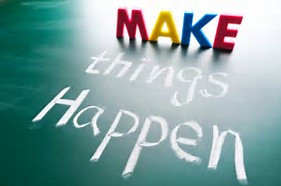 WHY CHANGE ?
Change is Inevitable and without it there is no growth. If you don't change you will never reach your truepotential, realise what you are capable of achieve your goals and realise your dreams. Change is an inevitable part of life and no matter how happy we are with how things are currently, life will always change.
"The only thing constant is change." We know this and we understand that our environment can't stay the same forever. All around us, there is change happening on a daily basis. We are forever growing, expanding, aging and changing. So what is it about the world that can seem so overbearing and scary when change happens? Why is it that many of us are scared by the thought of change? If we could only learn to let change work for us and benefit us, we could be happier with our lives and the process of growth. Embracing change is key to your success and happiness.
The sooner you become aware that change is going to happen and become open to accepting it the better off you will be. Sometimes change is thrust upon us and we just have to adapt and cope, sometimes we choose to make changes - these are the best changes and the ones that can move yo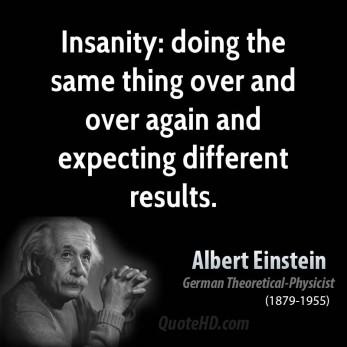 u in the direction you want or need to go. Be it deciding to finally lose the weight, take up running, hike to Everest Base camp, have a baby, change your job – you open up new possibilities and write yourself a different story – and you are the author!
It is better to initiate changes ourselves using free will than to let our life progress down a negative path until change affects us in a dramatic way. It's much better to sort our your blood pressure, cholesterol and stress levels than to have a heart attack!
Sometimes finding new opportunites and making change requires courage and an adventurous spirit. The world isn't as scary as you might think and there are lots of things out there that are potentially life enhancing but you have to explore them. So embrace change with a calm and relaxed mind. Know where you are going and what you are setting out to accomplish. The clearer you picture these changes, the more motivated you will be.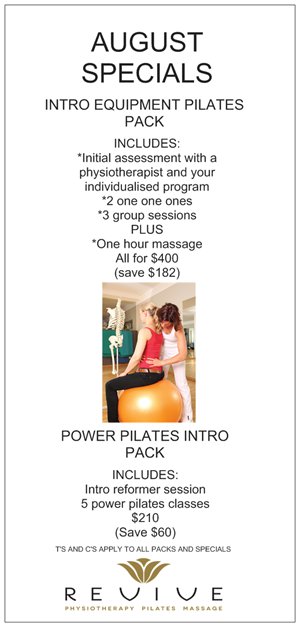 STAFF NEWS
We have sent beautiful Veronica off on maternity leave and we celebrated the upcoming arrival of her Bub with a baby shower!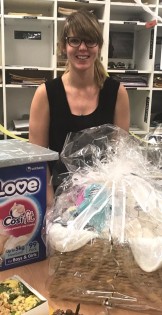 Stay tuned for news of the arrival of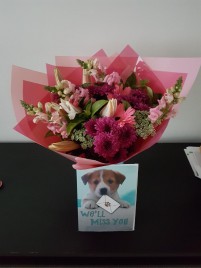 baby Lando –
We can't wait to meet the newest Revive baby!
We have said sad goodbyes to Melanie and Aggie as well as they both move onto new chapters in their careers. We wish both girls all the very best and thank them for all the great work they've done at Revive. We'll miss them both.
Jess is returning to work full time from early August and will be our new SENIOR PHYSIOTHERAPIST - bigcongrats to Jess on this new role !
We will be welcoming another experienced physiotherapist on board soon as well - stay tuned for for more information on this.
As always with staff changes we endevour to make sure clients receive consistent and excellent care – should you have any issues regarding staff changes please make sure you let us know.


COME AND VISIT US ON OUR OPEN DAY
AUGUST 12TH
11 AM – 2 PM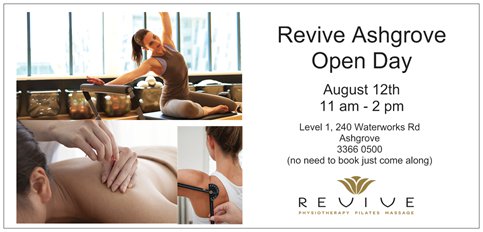 Lucky door prize

Free ½ hour reformer and mat pilates classes
Free coffee on us
Major Instagram prize drawn on the day
Chat to a physio/ free posture checks
Free mini-massages
Talk to a women's health physio
Goodie bag to take home
CLINIC CORNER
How to recover from hamstring injuries…..Functional Pilates is Key!
Hamstring injuries are common in sports that involve sprinting and quick ch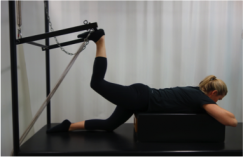 anges of direction such as AFL, Soccer, and Rugby; and sports that involve large amounts of flexibilityand range such as hurdling, dancing, and martial arts.
Risk factors such as poor postural alignment, lack of strength and flexibility, and poor motor control, have been associated with hamstring injures.
There is strong evidence tosupport the use of regular health practitioner led training to both avoid hamstring injuries and recover fully from them. A key component of this is working to retrain muscle imbalances.
This is therefore a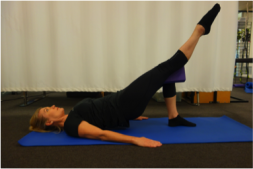 key focus when we are working to create an individualized Pilates program at Revive.
Here are few key hamstring exercises we would incorporate into your hamstring program. Single leg bridge, hamstring kick on the trap table and single leg deadlift on the bosu.
Hamstring injuries can be stubborn and difficult to completely resolve so don't delay getting started on a good exercise program.
What is Power Pilates?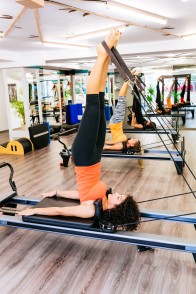 We've combined theprecision of pilates, the intensity of weight training and the speed of cardio into a workout that will challenge your fitness, co-ordination, strength and balance.
The Power Pilates classes are a fast paced intense workout of high intensity interval training using pilates machines, weights and other pilates apparatus. We have a fabulous special on this month for those looking to switch things up and work smarter and harder. $210 gets you your intro session where you learn how to use the pilates equipment and 5 classes. This is a saving of $60 and sets you on your way to reaching your Summer body goals!


Thai Pesto and Salmon power bowl
INGREDIENTS
· 1/4 (about 480g) red cabbage, core trimmed
· 3 carrots, peeled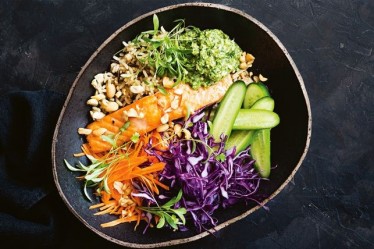 · 4 (about 160g each) skinless salmon fillets
· 1 small lime, juiced
· 1 tablespoon honey
· 2 x 250g pkts microwave brown basmati & wild rice, cooked
· 250g pkt baby cucumbers, halved
· Chopped roasted salted peanuts, to serve
· Micro herbs, to serve
FOR THE THAI PESTO
· 1 bunch fresh coriander, chopped
· 40g (1/4 cup) roasted salted peanuts
· 2 green shallots, coarsely chopped
· 1 green chilli, coarsely chopped
· 1 large lime, rind finely grated, juiced
· 2 tbs melted coconut oil
1 garlic clove, chopped


METHOD
For the Thai pesto, process all the ingredients in a food processor until just combined. Season.
Finely slice the cabbage and transfer to a bowl. Grate the carrots and transfer to a separate bowl.
Heat a large frying pan over medium-high heat. Spray with oil. Season the salmon. Cook, turning, for 5 minutes. Add the lime juice and honey. Simmer for 1 minute, until liquid is reduced slightly and the salmon is just cooked.
Divide rice among bowls. Top with cabbage, carrot, cucumber, salmon, pan juices and pesto. Sprinkle with peanuts and micro coriander.