August newsletter 2020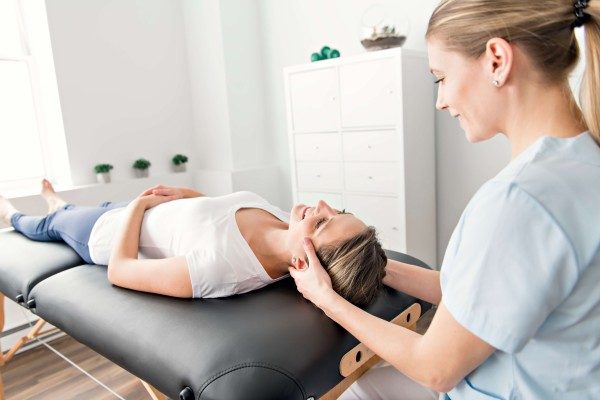 Happy August and welcome to our monthly newsletter.  As we continue to navigate the new Covid world we live in we remain extremely grateful for the support and trust our clients have shown us over the last few months and the dedication and hard work of our wonderful staff.  We're all in this together - let's keep looking out for each other and particularly the more vulnerable in our community.  We have cough screens for reception coming this week to make us an even safer place to visit.   Stay safe everyone and have a wonderful August x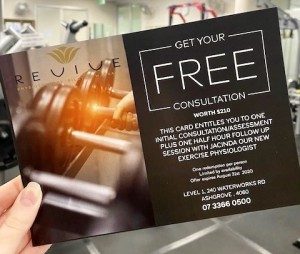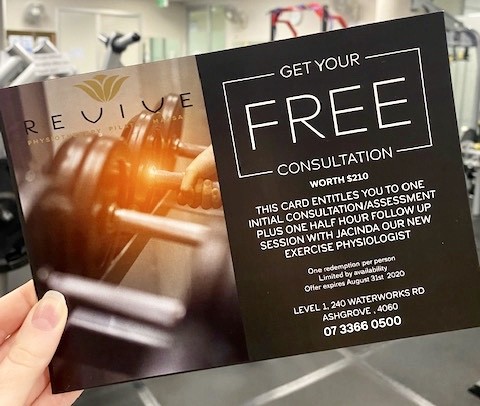 FREE EXERCISE PHYSIOLOGY!
To introduce our newest Exercise Physiologist Jacinda, we are offering a crazy FREE consultation and follow up.  Jacinda has a special interest in supporting women through all stages using exercise and lifestyle changes as her tools.  Come and see if Jacinda can help you reach your wellness goals this year with this great offer.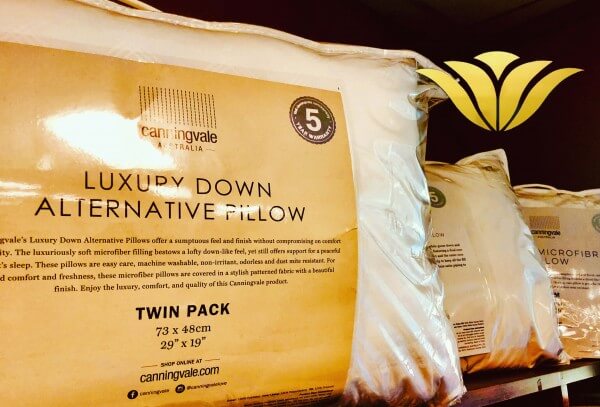 NEW PILLOWS IN STOCK 
Anyone who has neck or upper back issues will know how important it is to find the right pillow to get a good night's sleep.  We are now stocking a range of feather and down pillows and luxury microfibre pillows that feel like a feather pillow ( but without the feathers) - come and chat to one of our physios about what pillow would suit you best.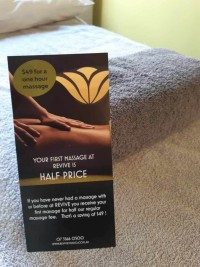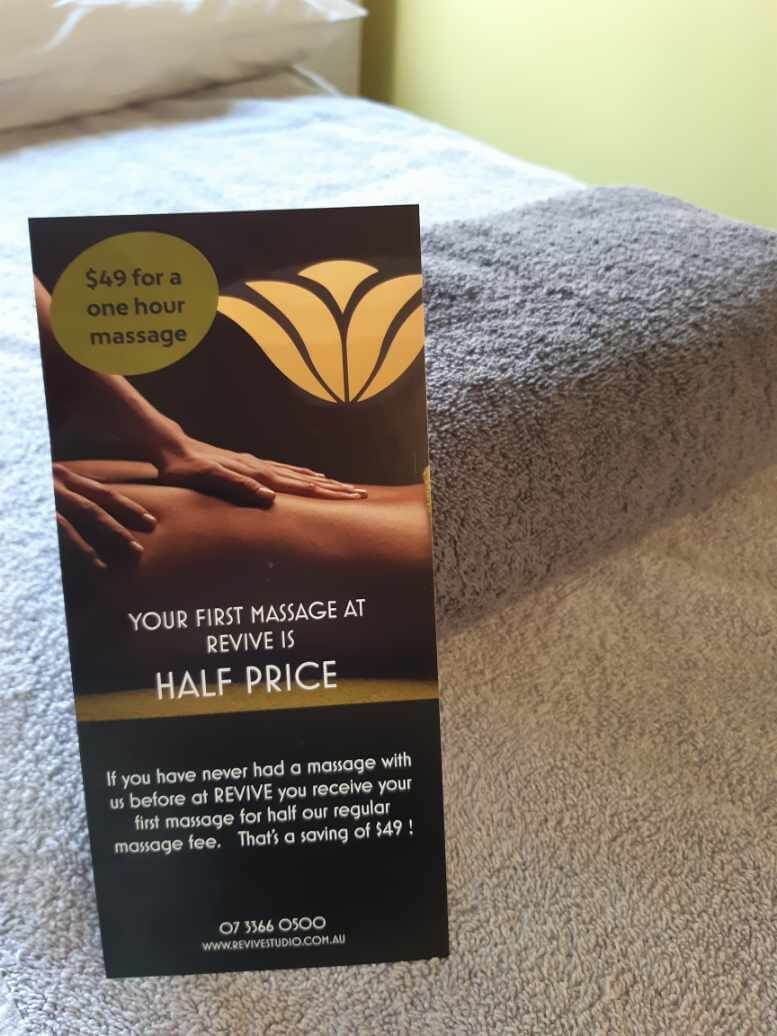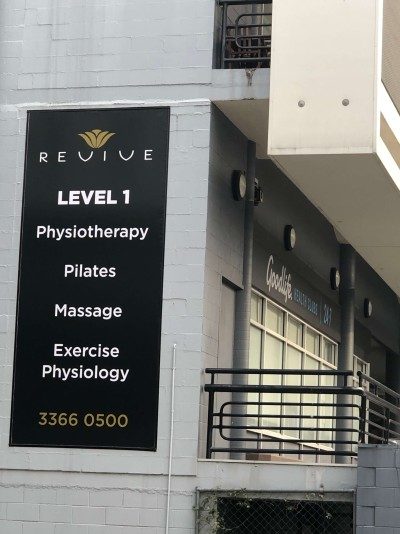 NEW SIGNAGE IN PLACE AND LOOKING SHARP
We are very happy with our new sign  - you can't miss it as you drive into Highpoint.   Thanks to Fabsigns for the great work!


IF YOU'VE NEVER HAD A MASSAGE AT REVIVE YOU'RE IN LUCK!

Your first massage at Revive is always 50% off our usual massage free of $98
So spread the word - this has got to be one of the best massage deals in Brisbane !
(You can also claim on your health fund)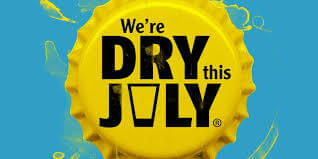 DRY JULY - DONE!!
Our Revive Team raised over $2100 for DRY JULY.  We are very proud of everyone for making the effort to raise money for such a great cause and send a heartfelt thankyou to those who donated.