August 2021 News
From the ground up !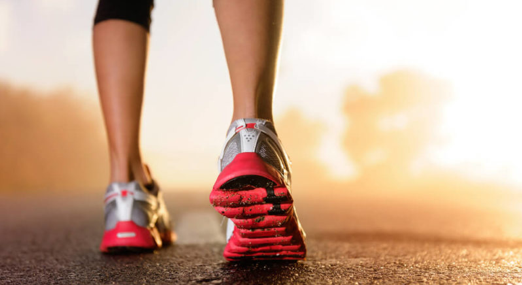 This month we are focusing on feet - our feet are the interface between our body and the ground.  Feet ideally should function as shock absorbers, motion controllers, sensory feedback devices, providers to balance and accommodation to uneven surfaces.  As with other parts of the body - things don't always function as they should.  When feet start to misbehave they can cause problems further up the "kinetic chain" as well as locally in the foot and ankle.  A past ankle sprain can leave your ankle lacking in range - this in turn can put more stress on other structures like the achilles tendon, the calf muscles, the knee and even the hip and lower back.  We are able to assess your feet and determine what can be done to maximise their function and reduce stress on the rest of your body - book in today for an assessment of your foot function with one of our physios  - we can help with joint mobilization, soft tissue release work, dry needling, stretches and when necessary fitting innersoles or formthotics.  
Good footwear is important to ensure your have optimal cushioning and biomechanics when you are running and walking any distance!
COVID LOCK-DOWNS AND MOVEMENT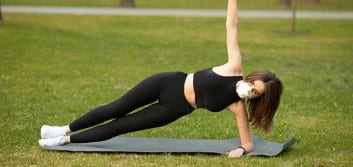 As we enter another lock-down in Brisbane it's more important than ever to maintain a routine of wellness.  Movement of any form is your best friend - it makes your body and mind healthier, releases endorphins and other feel good hormones, helps you sleep and stops your body seizing up!  Even if you spend 15 mins stretching at home it's better than nothing.  Reach out if you need some guidance or if you feel overwhelmed about how you can still move while we are locked down. 

Hopefully this one will be brief !


WORDS THIS MONTH FROM OUR RESIDENT NATUROPATH NIKITA :
Inflammation drives so many conditions and plays a role in most disease. So much of our current lifestyle drives up inflammation. Think alcohol, stress, particular foods (sugar, oily takeaway, hydrogenated oils, and so many more) and poor quality (and quantity) of sleep. What are some simple ways you can reduce inflammation?Increase whole foods, like veggies, fruits, whole grains, fatty fish, legumes, eggs. Reduce processed food intake, alcohol intake and move your body a few times a week in a way you that enjoy. You can work on reducing stress, by closing your stress cycles; you can do this by moving your body, crying, getting creative, cooking, resting, and journaling.How can I help you further?Well, firstly I can make specific and individualised recommendations for you, not only around diet and lifestyle, but with practitioner only herbs and nutritional supplementation too. I can help you make a sustainable plan that could help you have less pain, more energy, better mental health, a happier immune system and lower risk for disease. -Kita xx


AUGUST OFFERS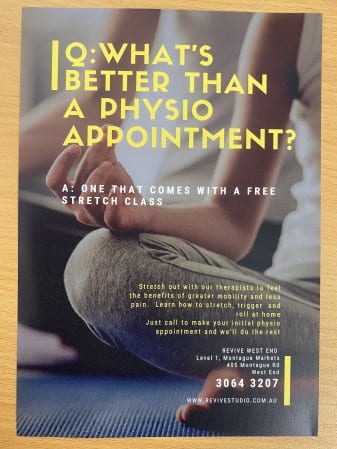 ASHGROVE 

 Half price Massage voucher with every Initial Physio appointment in August 

WEST END OFFER: 

Free Stretch and trigger class at West End with every Initial Physio appointment in August 

OFFERS END 31ST AUGUST 2021 NOT AVAILABLE WITH ANY OTHER OFFER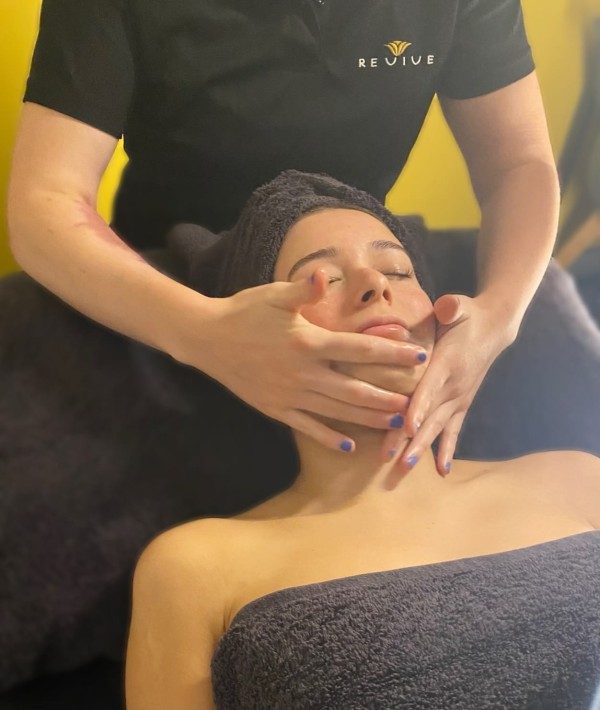 Facials and Indian Head Massage now available with Florence at West End 
Our talented Massage therapist Florence is also a trained and experienced beauty therapist.  Florence believes that facials and head massage are of great benefit to the clients she sees with headaches and neck and upper back tension.  So.... we have decided to add these services to our list of adjunctive offerings for clients wanting more relaxation and relief from head, face and neck tension as well as the added bonus of some love for your skin !
 We have created a page on our website with all the information you need including some new service launch special offers for these lovely new services at Revive West End. CLICK HERE FOR MORE INFORMATION
WE NOW HAVE OUR OWN BRANDED SKIN CARE RANGE 



WE ARE ALSO EXCITED TO ANNOUNCE THAT WE WILL BE SELLING OUR OWN BRANDED SKIN CARE RANGE ALONGSIDE OUR NEW FACIAL SERVICES 

We are proud to partner with an exceptional Australian made skin care range - we purchase from them and put our label on their goodies.  The range is delicious and has no nasties.  This is the product Florence will be using in her treatments as well so you get to try before you buy!