April News 2023
Bi-annual Team Day
Last Friday we made our way back to the Victoria Park Golf Club for our bi-annual team day. It was a beautiful sunny day full of brainstorming, reflection and of course lots of fun activities. We were fortunate enough to have an art teacher come along to lead us in a painting class, and we finished the day off with some nostalgic games. Our team days are so important to the culture of Revive and ensuring we are able to bring the best versions of ourselves to the practices each and every day.
It's safe to say there were a lot of laughs in the dress up egg and spoon relay!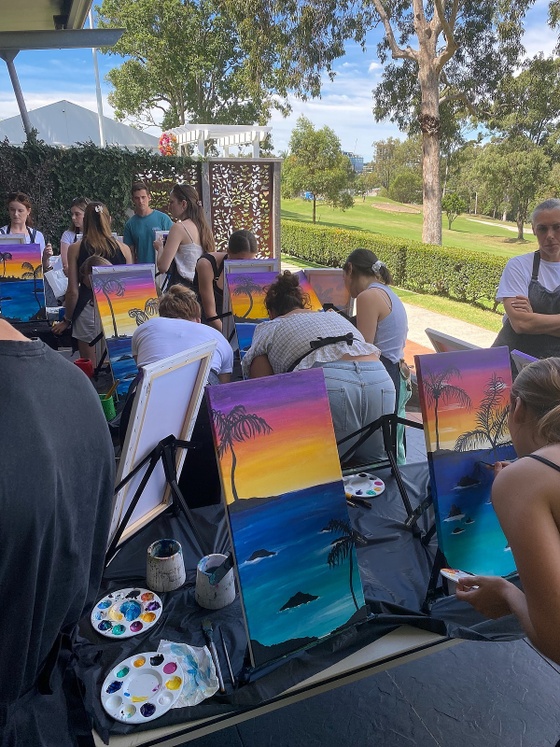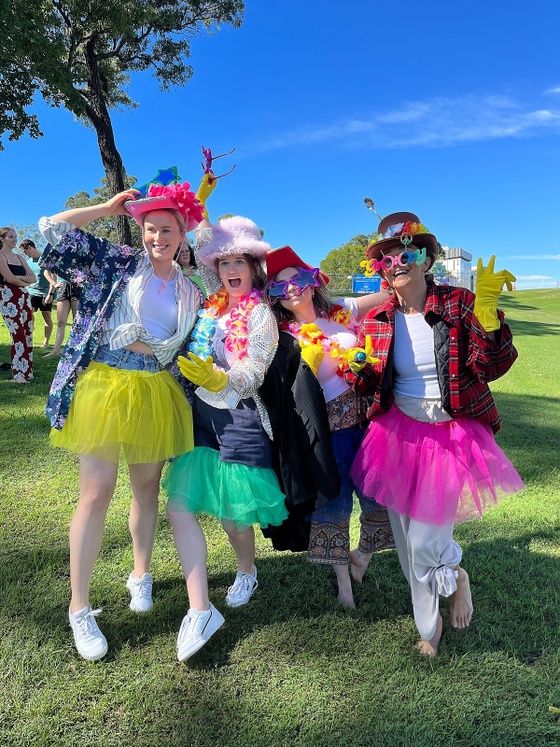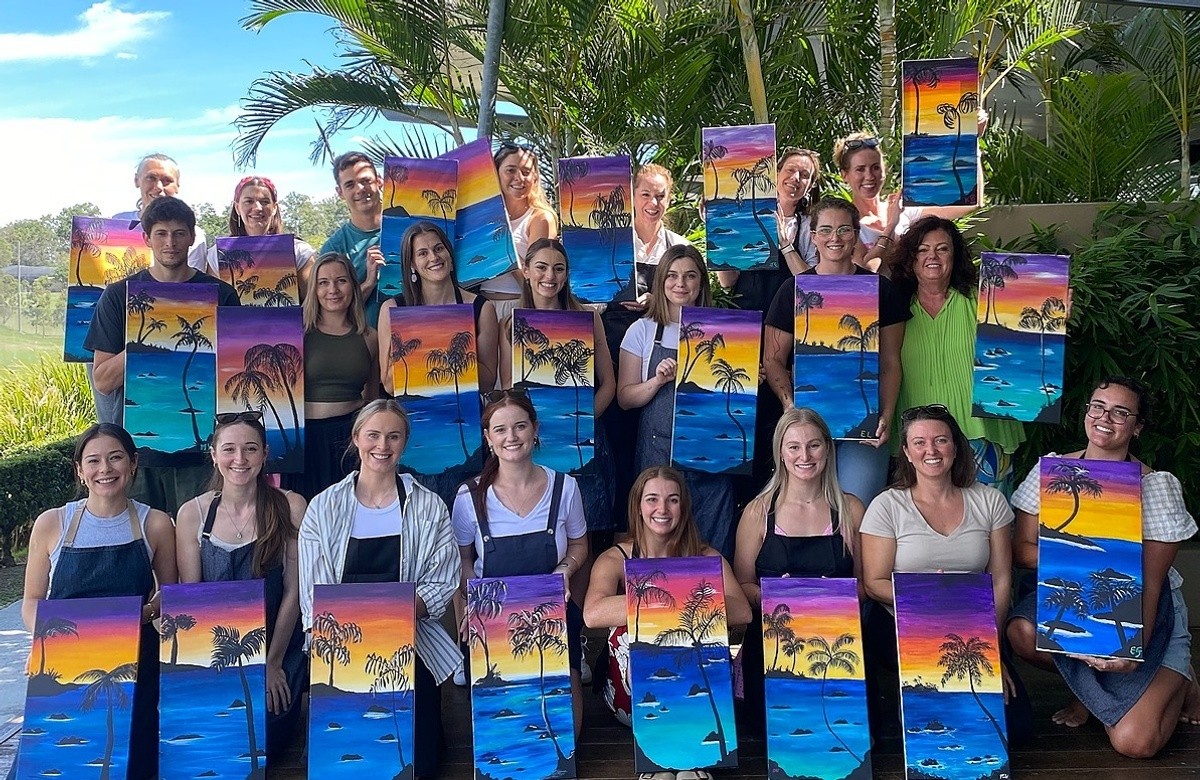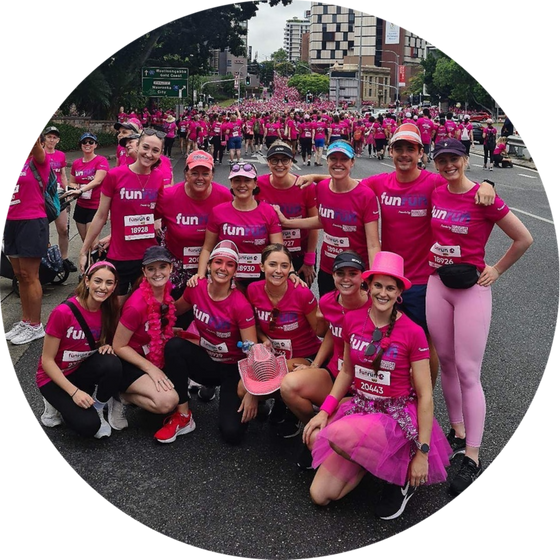 Mater Hospital Foundation International Women's Day Fun Run

On Sunday 12th March the Revive team joined the sea of pink for the International Women's Day Fun Run, raising awareness and funds for those battling breast cancer.
A very big thanks to all those who donated to the great cause - Our team raised $822
WELCOME TO AI'S LITTLE GIRL LILLY
Ai's little girl has arrived on the 24th March. Congratulations Ai and Beau - little Lilly is a beautiful addition to your lovely family !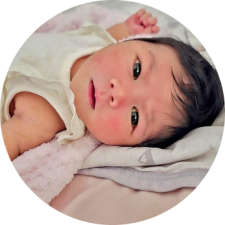 Welcome to the team: Faith
Faith is our newest Physio to join the West End Team. Faith is passionate about providing her patients with gold-standard Physiotherapy. Whether it's rehabilitation exercises after orthopaedic surgery, an athletic maintenance program or recovery from an acute injury, she will provide an individualised approach with assessments and treatments.
Faith graduated from the University of Sydney with a Masters of Physiotherapy. Recently, she was awarded a Women's Leaders in Sport grant from ASC (Australian Sports Commission) supporting the finalisation of becoming Titled Sports and Exercise Physiotherapist (APA). In 2023, Faith will be contributing to an APA lecture series, focussing on the role Physiotherapists play in Wheelchair Sports, and in July she will be commencing Masters of Sports Medicine studies at the University of Melbourne.
Faith has experience with patients and athletes in a variety of environments in community settings, private practice, public and private hospitals, state, and international sport settings. Having worked as the Team Physiotherapist for the New South Wales and Australian Goalball teams, Queensland and Australian Wheelchair Basketball teams, the QLD Wheelchair Rugby team, and Paralympic athletes.
Faith also enjoys spending time with family and friends, taking her dog (Ava-Rose) for walks, travelling, attending live sport events and music concerts, cooking and eating out.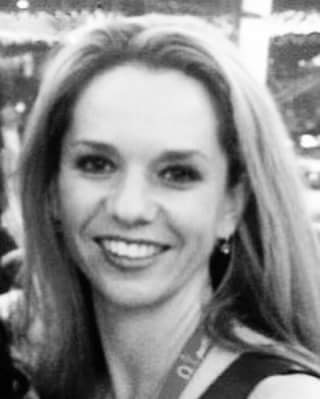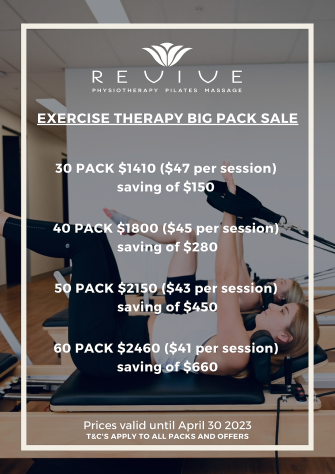 LARGE PILATES PACKS ON SALE FOR THE MONTH OF APRIL

This month we are having one of the biggest sales of the year! We have great savings on each of our big packs for our ETS/PILATES group sessions. Be sure to take advantage of these great deals before the end of the month!

Remember your pack is not activated until you start using it!


Sales end April 30. Terms and conditions apply
Upcoming Public Holidays
We are closed over the Easter Long weekend and will return to regular trading hours on Tuesday 11th April

Friday 7th April: CLOSED (Good Friday Public Holiday)
Saturday 8th April: CLOSED (Easter Saturday)
Sunday 9th April: CLOSED (Easter Sunday)
Monday 10th April: CLOSED (Easter Public Holiday)

Tuesday 25th April: CLOSED (Anzac Day)
We would like to wish all of our wonderful clients a happy and safe Easter Break - may the Bunny be kind !
Upcoming In April
The theme for World Health Day 2023 is Health for All. The World Health Organization has some fantastic resources if you would like to read more about World Health Day 2023 please see the link below: