What is telehealth?
TELEHEALTH AT REVIVE
Her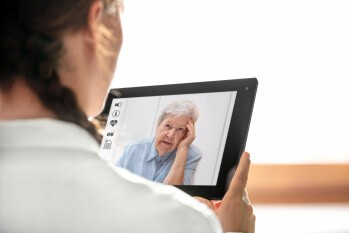 e at Revive we completely understand that you may not be able to attend the clinic for a one on one consult. We now offer online consultations that allow you to access our physiotherapists and exercise physiologist skills and expertise from the comfort of your own home.
What is Telehealth?
Telehealth enables our physiotherapists and exercise physiologist to consult with clients at a distance via online means - all you need is your phone or laptop!
We welcome any new or returning clients that would like to continue with their exercise rehabilitation or receive a new tailored gym program.
Who is it for?
Online consult is useful for many conditions:
Acute and chronic back pain
Neck pain from increased time working at home
Acute injuries due to over-training
Pre-operative patients, especially those that may have had their surgery postponed or cancelled
Osteoarthritis – tailored exercise programs for at home
Women's health
How does it work?
Revive uses Physitrack which is an online platform that is encrypted and confidential which enables us to video call with you. To make an appointment, simply call our reception staff to schedule in a time that works for you. Your physiotherapist will provide you with an email link that will connect you to the Physitrackapp at the time of your appointment.
We understand people may be hesitant with using an online service – be assured that we provide a buffer in your scheduled time so that we can work through any technical issues that may arise in your first consult.
How much?
We offer our online consults at $80, this includes your tailored home exercise program.
During your consult we will be able to provide you with information, re-assurance and self-management tools on how to manage your condition at home.