January news and offers
Welcome to our first newsletter for the year and we would like to wish you all a very Happy New year!  As we embark on a new year there is no better time to set some goals and focus on our health and wellbeing.   The key to successful goal setting is to ensure your goals resonate withyour values, that they are realistic and concrete.  Don't have too many (three is ideal), write them down and put them somewhere you will see them regularly.    Break your big goals down into bite sized bits so your planned changes don't seem as overwhelming.  If you want or need some help setting your "health and wellness" goals come and have a chat to us - our physios and exercise physiologists can help you plan the year to ensure you are where you want to be this time next year.  The time will pass anyway - it's up to you how you use it. Every journey begins with just one step in the right direction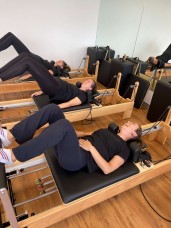 WEST END CLINIC IS NOW FULLY OPEN 

We are ready to launch into 2021 at West End with the clinic now fully operational (except the gym which arrives next week )
 We have physio, pilates and massage availability and can't wait to grow our new community in this great area.  
We are planning an open day for early February  - stay tuned for more info on this !


WELCOME TO OUR NEW STAFF
This month we welcome 2 new physios - Cooper and Olly (Olympia).  Both recent graduates we are so excited to start these 2 lovely people on their physio careers.   More information on our new physios below. We have also welcomed Giovanna to our team.  Giovanna is an experienced Brazilian Physiotherapist who owned and ran her own clinic in Brazil.  We are fortunate we have her working with us as she brings her passion for and experience with Pilates with her.  Giovanna is mostlybased at West End and is also available for massage appointments. ( Giovanna pictured right)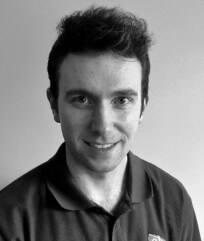 COOPER SIMPSON
Cooper has   joined Revive as a new graduate physiotherapist after graduating from The University of Queensland with a Bachelor of Physiotherapy (Honours) in 2020. During his degree he gained a broad range of practical experience within both the hospital and private practice setting. Cooper has had experience managing a wide variety of musculoskeletal conditions during his clinical placements and is proficient in exercise prescription and manual therapy. Shortly after graduation Cooper completed his clinical Pilates training at the Pilates Institute of Queensland. Cooper believes in delivering a tailored approach to help you achieve your goals and get you back doing the things you love. He achieves this through a combination of exercise and hands on treatment while providing you the tools to manage your pain independently for the long term. In his free time, you can find Cooper at his computer creating digital art or keeping active in some form or another. Over the years he has enjoyed yoga, rock climbing, running, calisthenics and mobility training. Having dealt with a variety of injuries himself, he knows what it takes to get you back doing the things you love.
OLYMPIA HUNTER 
Olympia is excited to join the team at Revive. Olympia grew up in Noosa Heads, then made the move to Brisbane to complete her Bachelor of Public Health in 2017, then went on to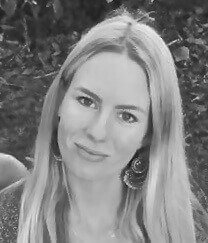 complete her Master of Physiotherapy Studies in 2020 from The University of Queensland. During her physio student placements, Olympia gained valuable experience in both public and private sectors. Olympia has also compled her training in equipment based Pilates to add to her skillset. Olympia is passionate about all aspects of physiotherapy. She prides herself on continual learning and staying up to date with the latest research to ensure her clients are receiving the best care to manage their injuries. Olympia takes time to listen and understand each of her clients' goals so that she can achieve the best outcomes by delivering individualized treatments using exercise, manual therapy and education. Outside of work, she loves being outdoors and keeping fit whether it be tennis, rock climbing or surfing
JANUARY OFFERS (BOTH CLINICS)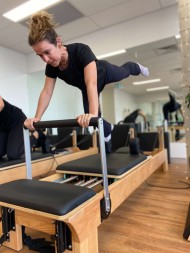 HALF PRICE START UP 
  HALF PRICE FOR INITIAL 3 SESSIONS (EACH SESSION IS ONE HOUR) 
PACK INCLUDES ASSESSMENT AND PROGRAM  2 MORE PERSONAL  ONE ON ONES 

 $180 

SAVE AT LEAST $180  
T's and C's apply Limited by availability offer valid up to 31st Jan 2021One pack per client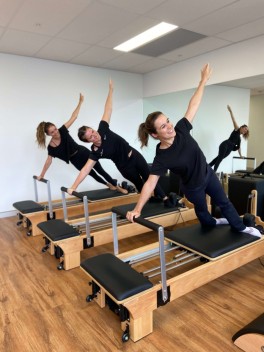 WEST END CLASS PACK OFFER
 
WEST END REFORMER/MAT  6 WEEK COMBO PACK 
(MUST ATTEND TWICE A WEEK FOR 6 WEEKS TO USE PACK WITHIN TIMEFRAME)   

 PACK INCLUDES:   
 ONE HOUR ASSESSMENT/SCREENING/INTRO SESSION  
12 CLASSES (SIX MAT AND SIX REFORMER)  

$380
 SAVE $190  OFFER ONLY AVAILABLE AT WEST ENDt's and c's apply
In other news:
Beth our Practice Manager is now on maternity leave and Tracey will be our acting PM for the next 6 months.
Florence our lovely massage therapist has had an accident and she will be off work for a few weeks - we wish her all the best for a speedy recovery
Deb is officially moving on to a new exciting career opportunity - her last day will be the 21st Jan - we wish Deb all the best for the future and thank her for all the great work she has done at Revive .
Have a wonderful month from Julie and the Revive Team x