June news 2021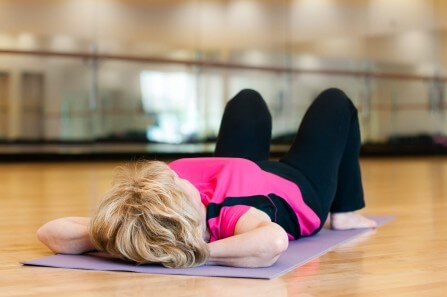 Welcome to our June edition with the theme of Mindfulness. There is an ever growing body of evidence that is starting to show that mindfulness practice (eg meditation and other mindful activities eg pilates and yoga) can significantly impact on our general health and wellbeing – to the point that we can change the way our DNA behaves and thus reduce the risk of developing chronic disease. By making a simple change to your lifestyle you can improve your quality of life and even perhaps lengthen it!There are many different ways to introduce mindfulness to your general day to day life and everyone has a difference preference. The key is to experiment with a few different styles of meditation ( guided or non guided, still or moving, activity based or relaxation based). Once you find your preference you need to be regular in your practice to feel the benefits – which can include improved relationships, mental clarity and improved sense of wellbeing. Do yourself a favour and get meditating – it's one of the best things you can do for yourself and those close to you . 

Meditation can take many forms - active or restful - find your preference and start today !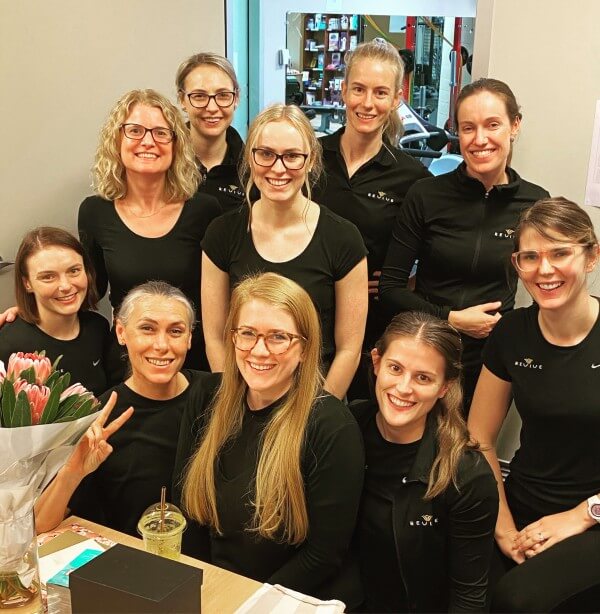 Last month we said goodbye to Nikita who has been part of our admin team for almost 3 1/2 years.  It's sad to have Kita leave our admin team but also exciting as she stays on as our in-house Naturopath.
Nikita's areas of interest include:
Anxiety/Depression/Mental Wellness 
Endometriosis, PCOS, fertility 
Weight changes
Stress management
Gut health 
Skin health  
HEALTHY BONES CLASSES REVAMPED and SOON TO BE AVAILABLE AT WEST END
 
We have revamped and changed up our Healthy Bones classes at Ashgrove  - now 1 hour long and including a warm up/stretch and more balance exercises we are sure you will love the new format.  To join you just need to have a screening assessment with one of our EP's or physios before joining classes.  We also require clients new to Healthy Bones to have a recent (within 6 months) DEXA test (Bone density test) Call us for more info or to book !
HEALTHY BONES WORKSHOPS AT WEST END

To Launch our HB classes at West End we are running a series of workshops run by Amy our West End EP -  for anyone wanting to find out more about the classes, their content and how we run them.  Included in the seminar:     
Understanding DXA results 
Medications and their effects (by the pharmacist- Michael) 
How exercise can help 
The type of exercise we use and why 
Demonstrations of some of the movements 
Long term positive effects of this exercise 

DATES: Saturdays 19th June, 26th June, 3rd July and 10th July
TIME: 12 - 1.30 PM
COST :  $20 PER WORKSHOP 

Bookings are essential - 3064 3207   (Light refreshments will be served )  
WEST END JUNE OFFER
Half price Pilates/ETS mini start-up pack
Includes:Initial assessment and program with a physiotherapist
2 more one on one sessions
3 small group sessions 

$230

(valued at $460)
 t's and c's - one per person, for new Pilates/ETS clients only, offer valid until 30th June 2021


TO WELCOME OUR 2 NEW PHYISIOS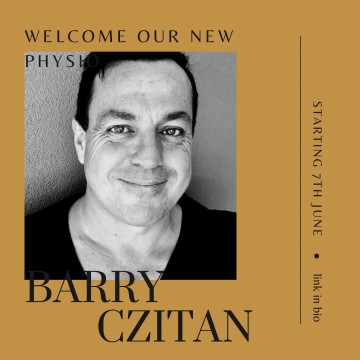 We are offering 15 mins extra time for appointments with our new Physios Barry and Yasmin starting from Monday 7th June  
ASHGROVE JUNE OFFER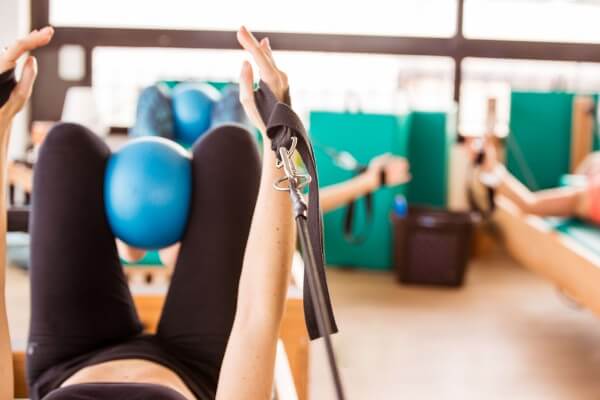 REPEAT THE DEAL
For existing pilates/ETS clients This month we are inviting our existing ETS clients to re-purchase the last pack they purchased (on special) for the same price!t's and c's apply offer valid unti 30th June 2021 
MEDITATION AND MINDBODY INTERVENTIONS CAN CHANGE YOUR DNA
Mind-body interventions (MBIs) such as  meditation, yoga and Tai Chi don't simply relax us; they can 'reverse'  the molecular reactions in our DNA which cause ill-health and  depression, according to a study by the universities of Coventry and  Radboud.
The research, published in the journal Frontiers in Immunology,  reviews over a decade of studies analysing how the behaviour of our  genes is affected by different MBIs including mindfulness and yoga.Experts from the universities conclude that, when examined together,  the 18 studies -- featuring 846 participants over 11 years -- reveal a  pattern in the molecular changes which happen to the body as a result of  MBIs, and how those changes benefit our mental and physical health.
For more information and tips on Mindbody interventions visit :https://www.headspace.com